Pickleball Taking Flight for Guinness World Record Attempt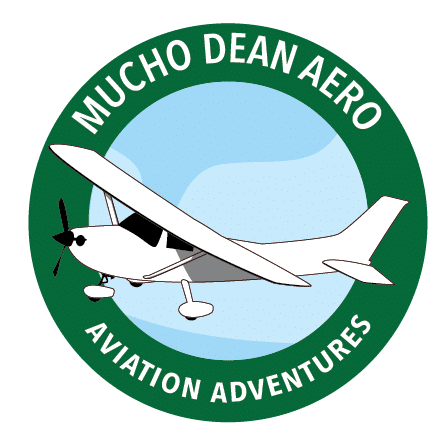 Dean Matt has always flown planes.
And he loves pickleball. 
So the pilot pickleballer decided to combine a pair of things he loves and try to set a world record while he's at it.
Matt is getting ready to start a 48-state trip where he's going to play a game of pickleball in each of the lower 48 states in less than 48 days.
The route will hit 16 state capitols, and 90% of Matt's stops will be in cities that are top-five in the state by population. The route was planned around documenting what Matt calls, "the tapestry of pickleball, who plays it and why."
"I watched this documentary about a guy who did 50 Ironman triathlons in 50 states in 50 days, and I always had that in the back of my mind," Matt said. "I was playing pickleball down in Florida and was talking to a pilot, and I told him I wanted to try it. I've always wanted to fly around the country."
Matt moved to Florida from Chicago a few years ago and bought a six-seater plane he and his wife would use to fly around and play golf. Matt said he's been flying since he was in high school and has logged more than 2,000 hours of flying time.
So it wasn't a huge stretch of the imagination to log a few more hours.
He bought a Selkirk paddle, made a call to the company, acquired a sponsorship, and started planning the route which will start in Mobile, Ala., on May 1 and finish in Tampa Bay, Fla., on May 25.
You can check out his entire route here to see if he's coming to a city near you.
"We're playing in all different places," said Matt, who will be joined on the trip by his friend from Sarasota, Shannon Yeager. "We'll play at parks, private residences, Chicken-n-Pickles. We'll be playing on two airport ramps as well. There will be some private country clubs and even at a motor resort in Hilton Head, S.C."
And Matt said they'll be playing with people from all backgrounds, too, including some mayors, inner-city kids in Tennessee, Special Olympic kids in Arkansas, a few PPA pros, and "just some people who love to play pickleball."
"It's not about the score of the game, it's about just playing," Matt said. "We'll be playing for about an hour total on most stops. A 97 year-old woman is on the schedule for a game in Michigan and a 93 year-old man is going to join the game in Florida."
Matt's website is full of information detailing his story, highlighting his sponsors and sharing all about his quest to set a record in pickleball. Matt has even put together a "trailer" about the trip on youtube. 
"More importantly, it's about the stories of each of the people and the places we're at," Matt said. "It's focusing on them as much as it is us going for the Guinness Book of World Records."