'Old Men' Take Bronze Medal in Charlotte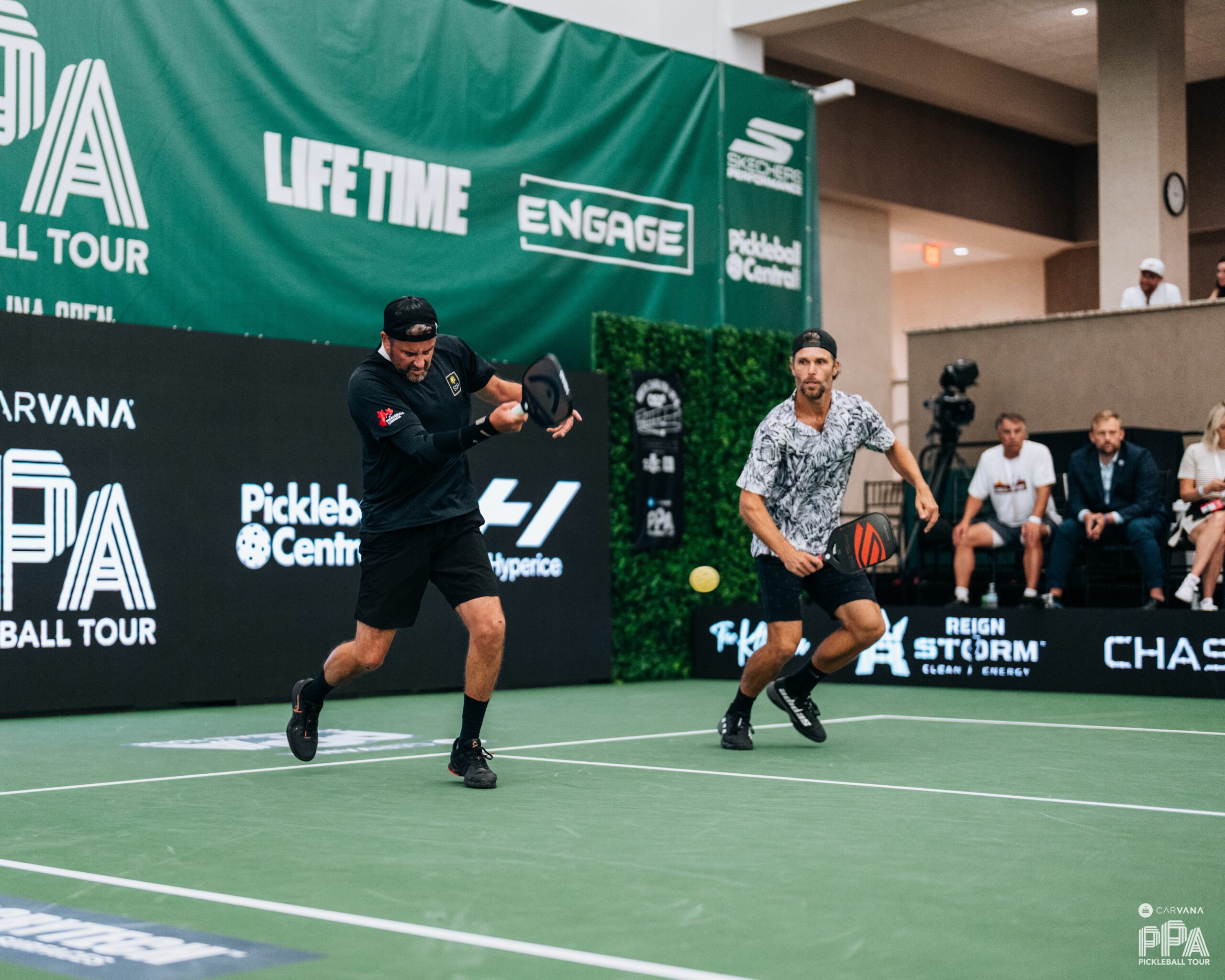 You just have to appreciate the honesty in Travis Rettenmaier.
After all, his podcast is called, "Tennis Sucks," which tells you right off that this guy isn't shy about giving his opinion. When asked about what went right between him and partner Steve Deakin Saturday at the North Carolina Open, Rettenmaier was pretty clear and concise.
"Good question. I couldn't tell you."
Well okay then, Travis. For a guy that talks with ease and extensively about a number of pickleball-related topics, Rettenmaier's answer wasn't just abrupt. It was surprising. 
Whatever the reason for his reticence (and maybe he's just being secretive), the two paired up for their best finish of the PPA season, wrapping up a bronze medal with an 11-3, 13-11 victory over D.J. Young and Jay Devilliers.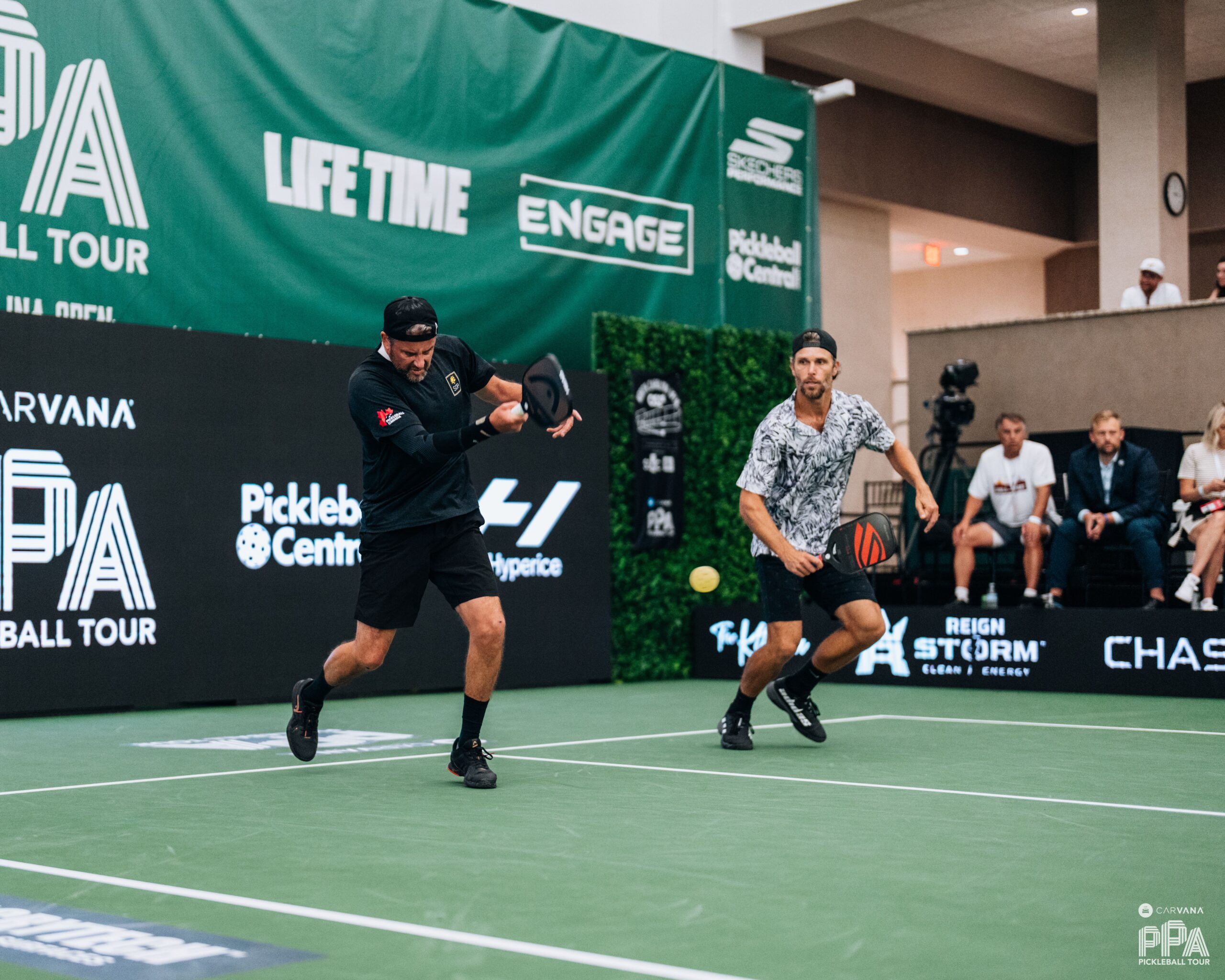 And as long as everyone's being honest, mark one down for the "old guys." Deakin at 49 and Rettenmaier at 39 are no longer in what might be referred to as "the flush of youth." They both have more years of wisdom under their belts than the overwhelming majority of the top players in the sport.
"It's still all new to me," Rettenmaier said. "I'm still fresh and learning as I go."
The pair came in as the No. 12 seed. It looked like they would get a chance to play against the No. 5 seed Tyson McGuffin and Jack Sock, but McGuffin and Sock were upset in the first round. That meant Deakin and Rettenmaier faced the No. 28 seed Jim Dobran and Eric Roddy. Rettenmaier and Deakin had no problem in that second-round matchup and won easily, 11-8, 11-2.
Their biggest victory of the season came next when they took out the No. 4 seeded team of James Ignatowich and Tyler Loong, 8-11, 11-3, 11-5.
"We're starting to figure out our roles," said Deakin, who played the right side exclusively and let Rettenmaier play offensively from the left. "I felt extremely comfortable on the right and trusted Travis will finish what I set up for him."
The two fell in the semis to No. 1 seed Matt Wright and Riley Newman, 11-6, 11-3 before rallying for the bronze medal win. Newman and Wright will take on J.W. Johnson and Dylan Frazier for the gold medal. It's the second tournament in a row the teams have faced each other, with Johnson and Frazier winning in three games during their last time out.
But back to the "old" guys. Both have extensive tennis backgrounds and the two are easily the oldest pair in the bracket.
So, a bronze medal win, maybe catch some "Murder She Wrote," on TV and a quick dinner?
"I think being a more mature player allows me personally to not play reactively," Deakin said. "And I'm definitely not opposed to the Early Bird Special."