It's a new PPA season, but Thursday definitely had a 2022 feel to it.
In the first event of the year, Ben Johns and Anna Leigh Waters kept their momentum rolling from last season as the pair dominated their singles matches in Rancho Mirage, Calif., at the Hyundai Masters.
After a season where the pair distanced themselves from the rest of the field, winning both individually and together, the two each earned a trip to Championship Sunday in their first event of 2023.
The top-seeded Johns blasted back newcomer and No. 13-seeded Connor Garnett, 11-5, 11-3, and will face Federico Staksrud for the men's singles title. Johns had played Garnett just once previously in Newport Beach, Calif., last season and only narrowly won that matchup 12-10, 12-10.
Meanwhile, Waters, also the top-seed in her bracket, got past Irina Tereschenko, 11-4, 11-6, and will face Lea Jansen in the women's singles final.
Staksrud beat Major League Pickleball teammate Dylan Frazier in the other men's semifinal in a tight match that went 3-11, 11-6, 11-4. The match looked very one-sided initially as Staksrud went down 0-8 to Frazier in game one, but Staksrud rallied back to play some gorgeous pickleball and earn himself a spot in the final.
"[2023] is looking great. Really excited to have all the players playing on one tour," Staksrud commented after the match. "I think that's amazing and it's great for everybody. Also, I think the partnership with MLP is key, and I'm just excited to be part of this journey."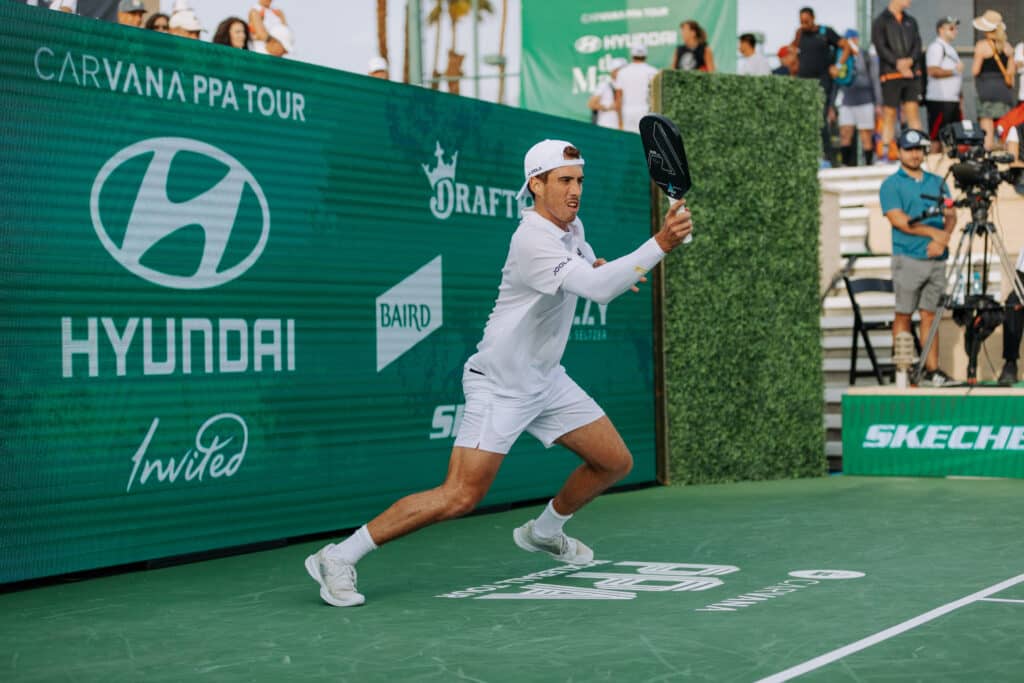 Jansen won the last two games in a fiery battle after dropping the first game to Catherine Parenteau with a final score of 7-11, 11-8, 11-3 leading into Sunday's final.
But back to the top seeds for a moment.
Johns finished last season with five Triple Crowns under his belt over the course of the season, with one coming in his hometown in D.C. Waters wrapped up 2022 by winning seven Triple Crowns on the PPA Tour, plus another at the National Championships, and it appeared Thursday that the almost-month-off from competition didn't create any rust for either player.
"The break was nice, and I've been training a lot," Johns said. "The body is doing great and I'm looking forward to the season."
Johns also debuted a brand-new JOOLA paddle to start off the year at the Masters that he referred to as Project Perseus and announced that the model would be available to buy later in the season after additional testing and modifications.
Draws were packed, especially on the men's side, and Johns had to battle through a tough draw that included 17th-seeded Zane Navratil in the second round. Navratil, one of the top singles players on tour, didn't play enough PPA events in 2022 to earn a higher seed, so Johns saw him early in the tournament. In addition to beating Navratil, Johns also faced 8th-seeded Julian Arnold in the quarterfinal. Johns finished his day without dropping a game.
Waters didn't have any issues either. She didn't allow an opponent to get more than six points in any game, including Tereschenko, who led Waters 6-1 in the second game before Waters rolled off 10-consecutive points. Waters moved to an 11-0 record against Tereschenko since June 2020, after (in AL's words) spending much of her earlier career losing to Tereschenko in singles.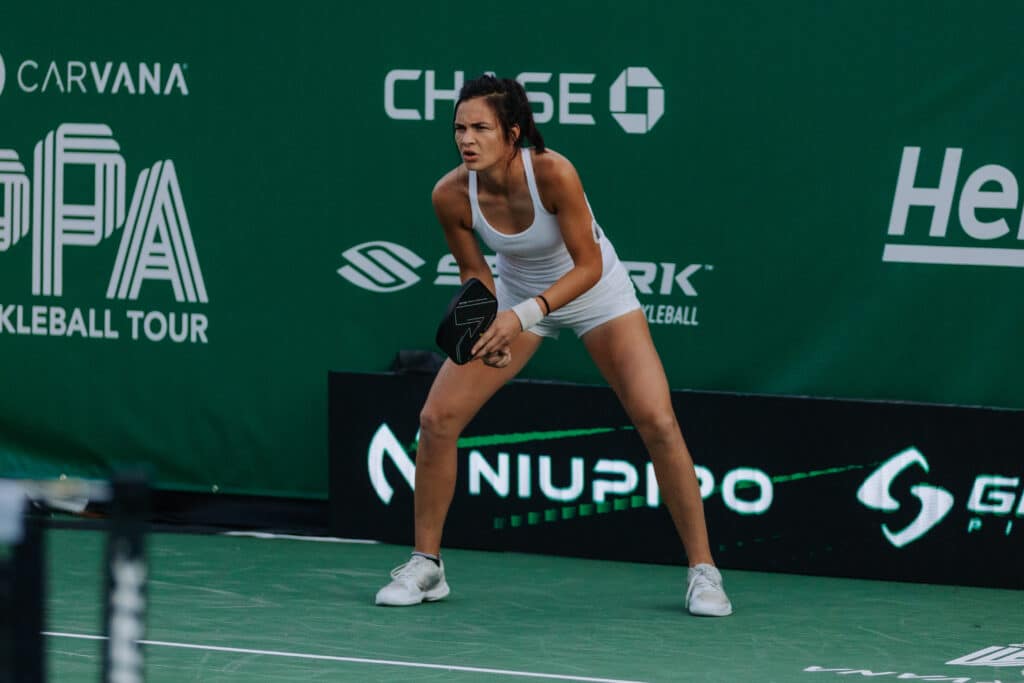 Jansen and Parenteau, who are quite familiar with each other, didn't do the standard paddle tap after game one or game two. They briefly touched paddles after Jansen won the match.
"I actually came in with a plan of getting rid of the mid-game paddle tap," said Jansen. "People don't shake hands at halftime [in football]. We can just tap hands at the end and that's it."
Dylan Frazier and Catherine Parenteau recovered from main draw losses to finish with the men's and women's bronze medals respectively.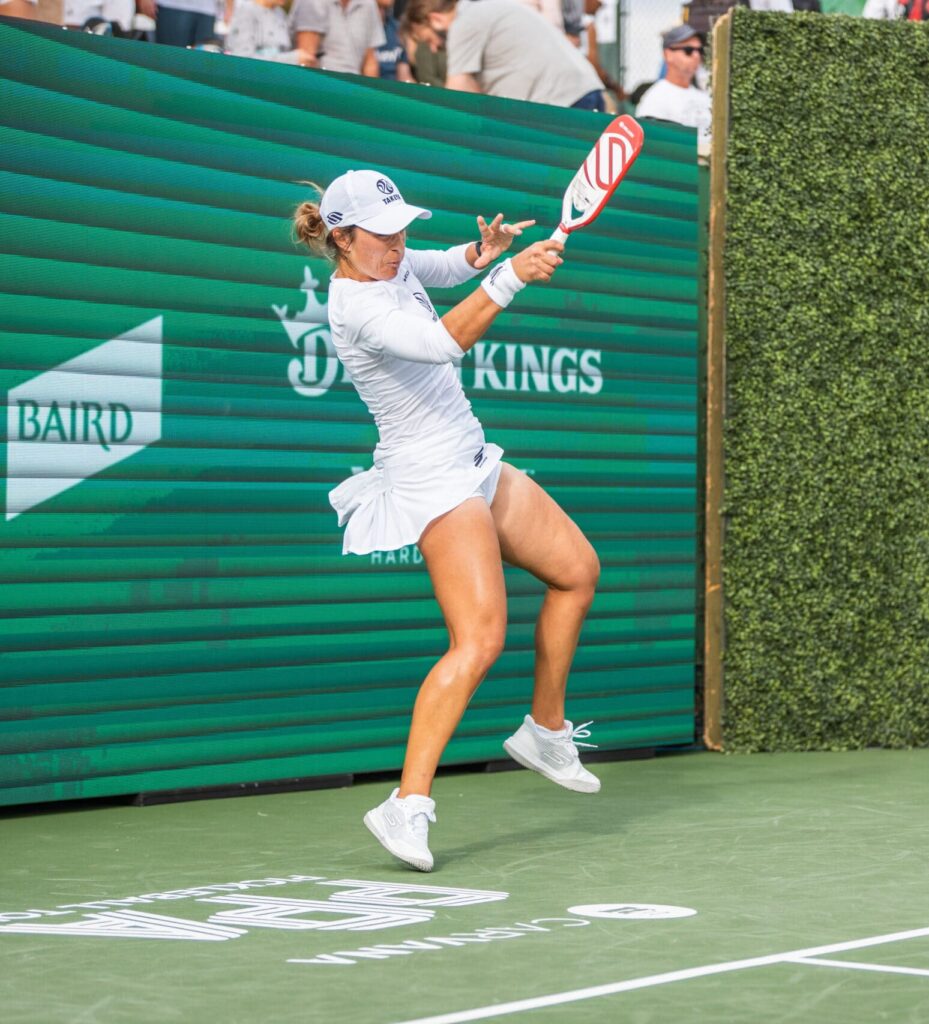 Next up in Rancho Mirage is a fully loaded draw of 32-teams in mixed doubles where there are no easy matches. Johns and Waters will be the No. 1 seed, but the tournament is stacked with notable faces. Teams to watch include JW and Jorja Johnson, Anna Bright and Dylan Frazier, Zane Navratil and Lina Padegimaite, Riley Newman and Jessie Irvine, and a number of others hoping to get 2023 started off strong.
Saturday will be men's and women's doubles. Championships for all events start Sunday. Saturday and Sunday will feature coverage on Tennis Channel.