Men's Singles Day Full of Upsets in Atlanta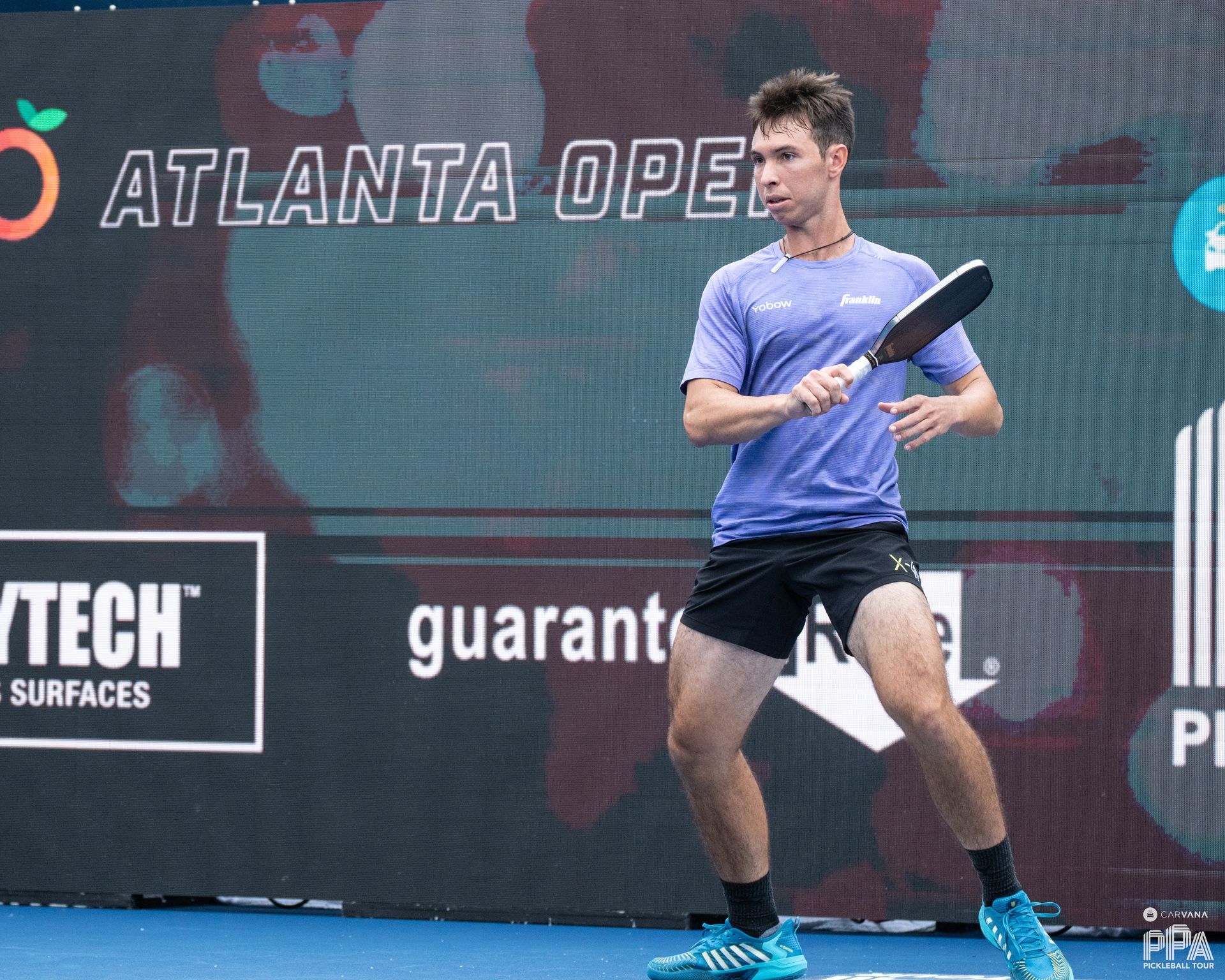 Christian Alshon beat Ben Johns, Jake Kusmider kept on winning, and Connor Garnett finally earned his way into a spot on Championship Sunday.
These are upsets, sure, but you didn't need a crystal ball to see some of this was on the way.
When Thursday was finished, and after a rain delay extended singles play into Friday morning, all of the top four seeds were eliminated, leaving a mix of some up-and-coming firepower at the Atlanta Open. 
No. 5 J.W. Johnson was the highest seed in the semifinals and he'll face the 11th-seeded Garnett Sunday for the title.
"Yes, to be honest, I am an underdog," said Kusmider, who came into the week as the No. 15 seed and wound up in the bronze medal match. "I don't play as many tournaments as some of these guys, so I do feel like that."
While Kusmider might not be there in quantity, his quality has been overwhelmingly impressive. In the past two tournaments, he has beaten Jack Sock, Dylan Frazier, Federico Staksrud, and Hayden Patriquin. Kusmider fell to Garnett late Thursday night in his semifinal, 11-2, 12-10.
"Yeah, it's pretty crazy," Kusmider said of his win against the second-seeded Staksrud. " I got lucky today [Thursday] and played better, and he was off his game. I was able to take advantage."
Meanwhile, Garnett will earn his first medal with the PPA. He has finished fourth three times but never reached the podium.
"Yeah, I did come in as the underdog," Garnett said. "I like that a little more. There's not too many eyes on you."
Well, not so sure that's going to be the case going forward. Garnett will likely be seeded much higher after a run that included wins against some of the absolute stars of the PPA Tour – AJ Koller, Julian Arnold, and Tyson McGuffin. You can't get lucky on a run like that. Things were working well for Garnett.
"Sometimes when I'm playing those kinds of players, I'll try and go for too much," Garnett said. "I'm playing my style and accepting I might not hit the best shot, but staying in the point and realizing good things can happen."
Alshon, the No. 8 seed had the biggest win of the tournament, upsetting Johns in the quarterfinals, 11-5, 6-11, 11-7. Alshon fell to Johnson in the semis, 8-11, 11-6, 11-9.
There were more than 90 entrants for the Atlanta Open, the highest number for singles in PPA history.
"I think I'm just getting more and more reps against the top guys and starting to figure out their games," Garnett said. "I'm trying to figure out my style of game and figure out who I am on the court."