Ignatowich and Bright earn Mixed Doubles Final berth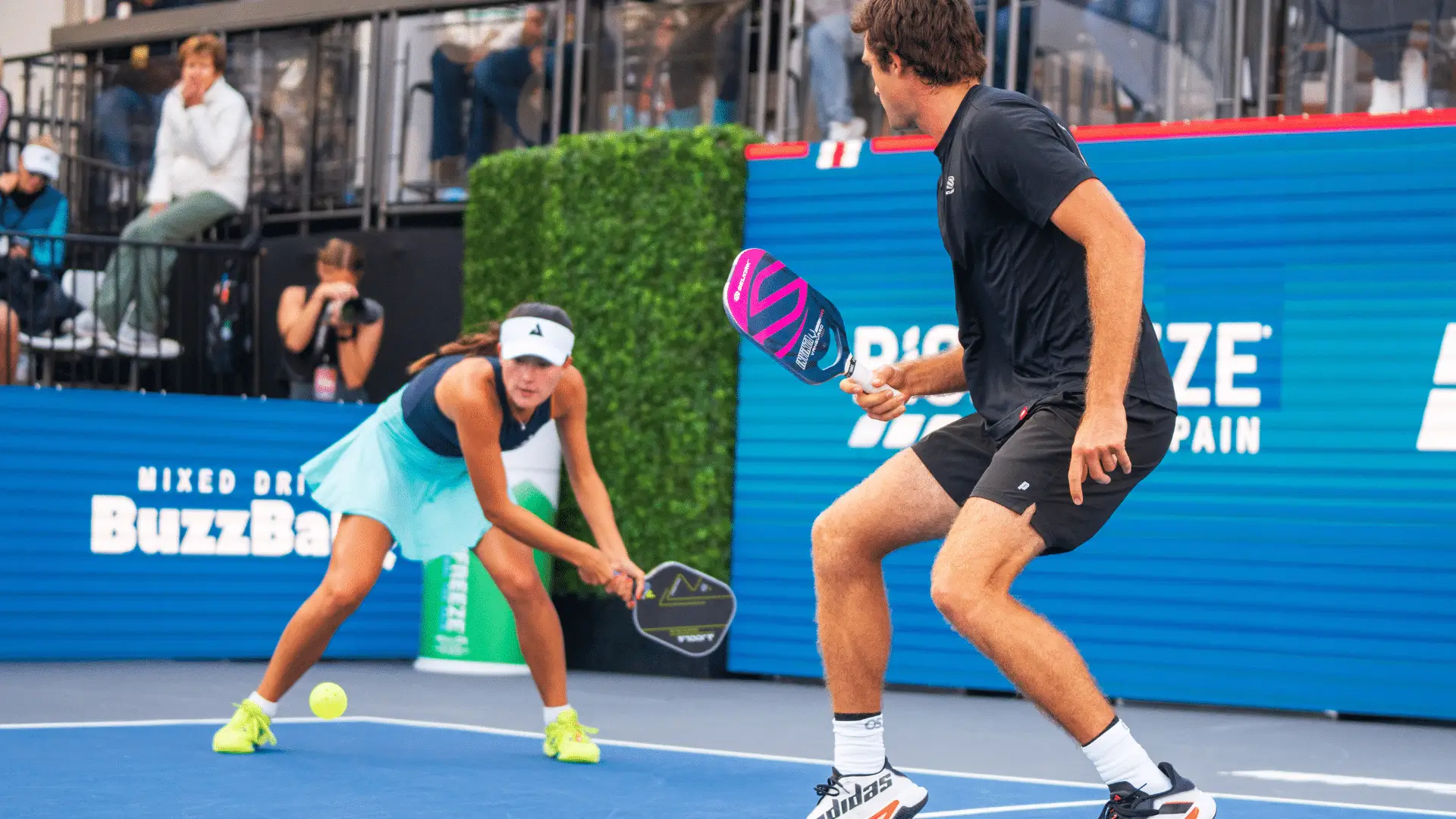 No. 2 seeds James Ignatowich and Anna Bright are through to the mixed doubles final after a clinical three-game victory over JW and Jorja Johnson on a chilly Saturday in Dallas.
The duo know their opponents well, living only about 10 minutes away from the Johnsons in Florida. 
This familiarity helped them identify what potentially would and definitely wouldn't work against the siblings.
One key part of their strategy was keeping the rallies slow and not allowing the Johnsons the opportunity to get into hands battles where they excel. 
"They have great hands and great attacks," Ignatowich said. "We wanted to try and slow things down a little bit and be patient and pick the right spots and play smart because there are a lot of teams that Anna and I can just blow through, but [the Johnsons] aren't one of them."
World No. 1s Ben Johns and Anna Leigh Waters await the pair in the finals. 
"We've taken games off them in the past, but we've never beaten them, so we're looking forward to getting another chance to do so," Ignatowich said.