Maybe we didn't see it, but Catherine Parenteau was definitely feeling it.
She said she had a bad attitude, but spectators would never have known it from her performance.
"My partner was a beast and he was the one who stayed positive," Parenteau said of Riley Newman. "I was super-negative and he told me to stay positive, and it would pay off."
It may have taken a while, but Newman was right. He and Parenteau outlasted Jay Devilliers and Jessie Irvine in the finals of the PPA Roundup in Frisco, Texas, 4-11, 13-11, 12-10 in a nailbiter that seemed to be going all Devilliers' and Irvine's way initially. The dynamic duo played strong, fiery pickleball that clearly had a whole host of emotion behind it, including after Jay reflexively played an out ball on match point.
All this makes a good argument for why Parenteau might have been a bit down after losing the first game against Devilliers and Irvine and facing a pair of match points in game two.
Game 2 was wild. Irvine and Devilliers fell behind 6-0 in the second game, came all the way back, scoring the next eight points and then fell behind 10-9 before taking an 11-10 lead. Newman and Parenteau won the next three points for the victory. Then again, in Game 3, it was tied at 7-7 and again at 10-10 before Newman and Parenteau won the final two points of the match.
"Jay was playing lights out. It lit a fire under me," Newman said.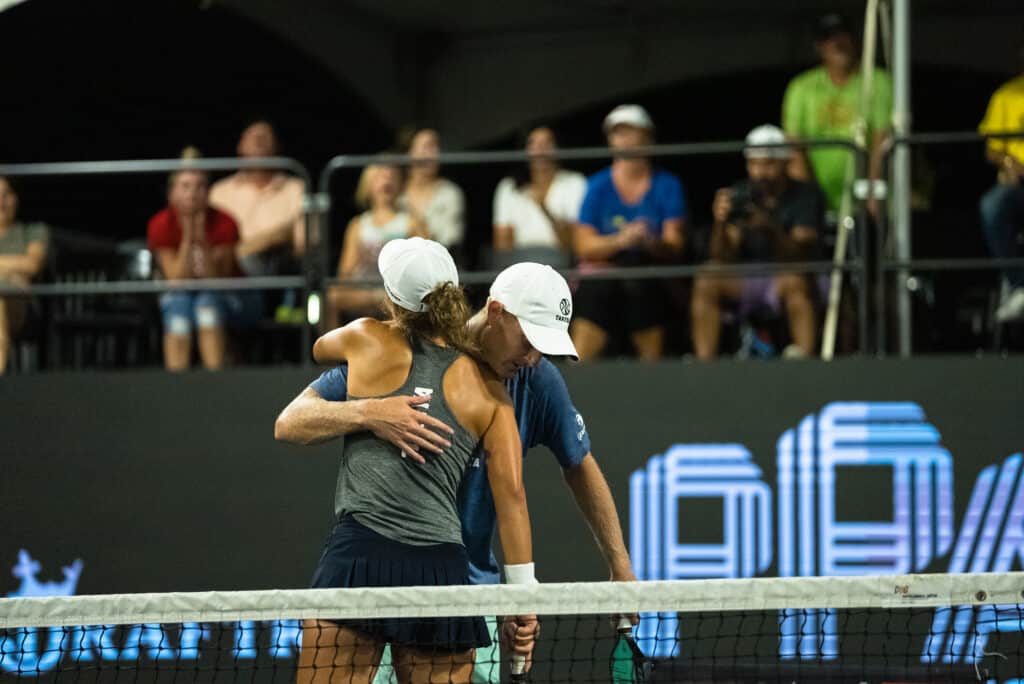 Enough of a fire that Newman ended up winning a title on the men's side of the tournament, too. He and first-time partner Brandon French earned the title over Devilliers and Tyson McGuffin after McGuffin had to withdraw due to body cramps after a full day of play. Still, Newman and French good-naturedly went on to play Devilliers and fill-in Spencer Smith anyway, winning the one-game exhibition, 15-5.
Newman's regular partner Matt Wright couldn't play this week, so Newman chose French as a last-minute partnership.
"I called the local boy and knew he was going to be a crowd favorite," Newman said of French, who lives in Dallas and is hailed as the best player in the area.
The pairing worked. After round-robin play, the two earned themselves the top-seed, defeating Callan Dawson and Tyler Loong in the semifinals, 11-4, 8-11, 11-8 before getting to the gold. Loong and Dawson ended up winning third place.
"Riley was solid all week," French said. "I was just trying to play off him and do my job."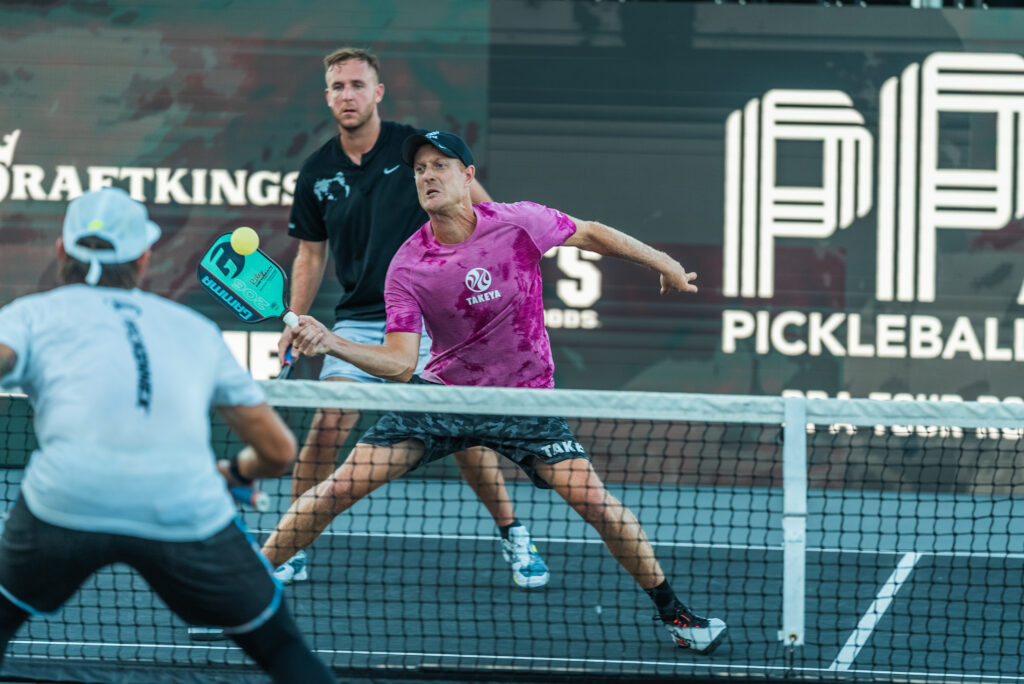 On the women's side, Irvine and Lea Jansen beat Parenteau and Meghan Sheehan-Dizon, 11-9, 11-6 for the top prize.
Jansen and Irvine were down 7-3 in the first game before they started their rally.
"Jessie brought us through," Jansen said. "She told me to stay calm and trust it. And she's such a great player, so when she says that, I just have to worry about myself."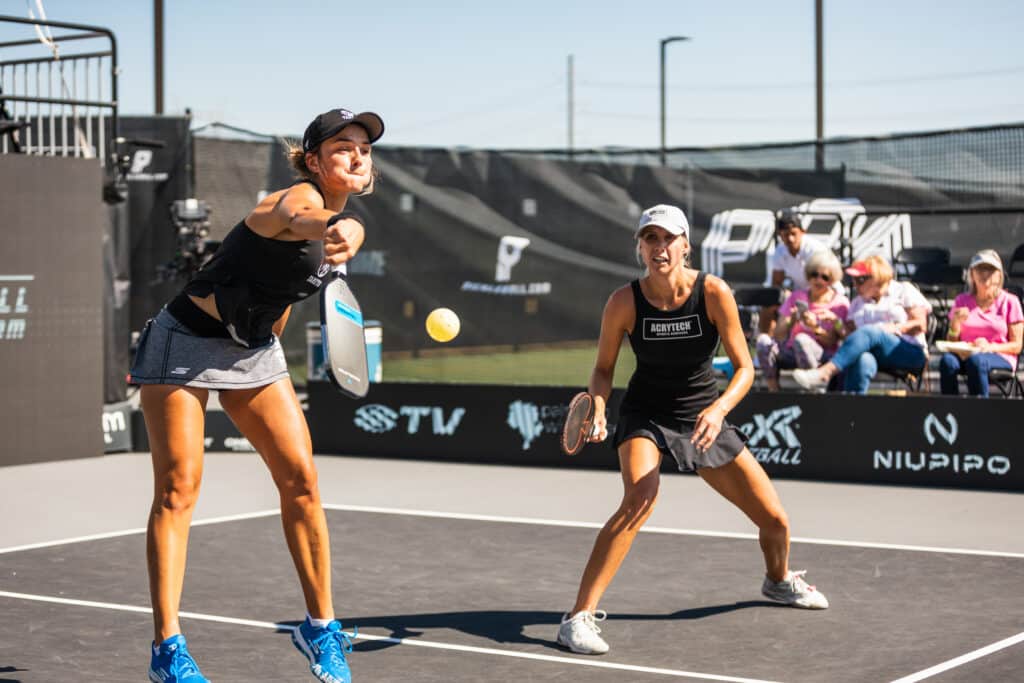 Rachel Rattger and Shelby Bates went on to take a hard-earned third place, marking their first-ever PPA title and generating some buzz thanks to Bates' intense on-court personality paired with Rettger's smiley appeal.
Nex up for the Pro Tour is the n2grate D.C. Open in College Park, MD., starting Thursday! Tune in via PPA TV, CBS on Saturday, and CBS Sport + Tennis Channel on Sunday. The PPA then returns once more to Texas for the Baird Wealth Management Open on Nov. 3-6.