Event-filled Saturday at Newport Beach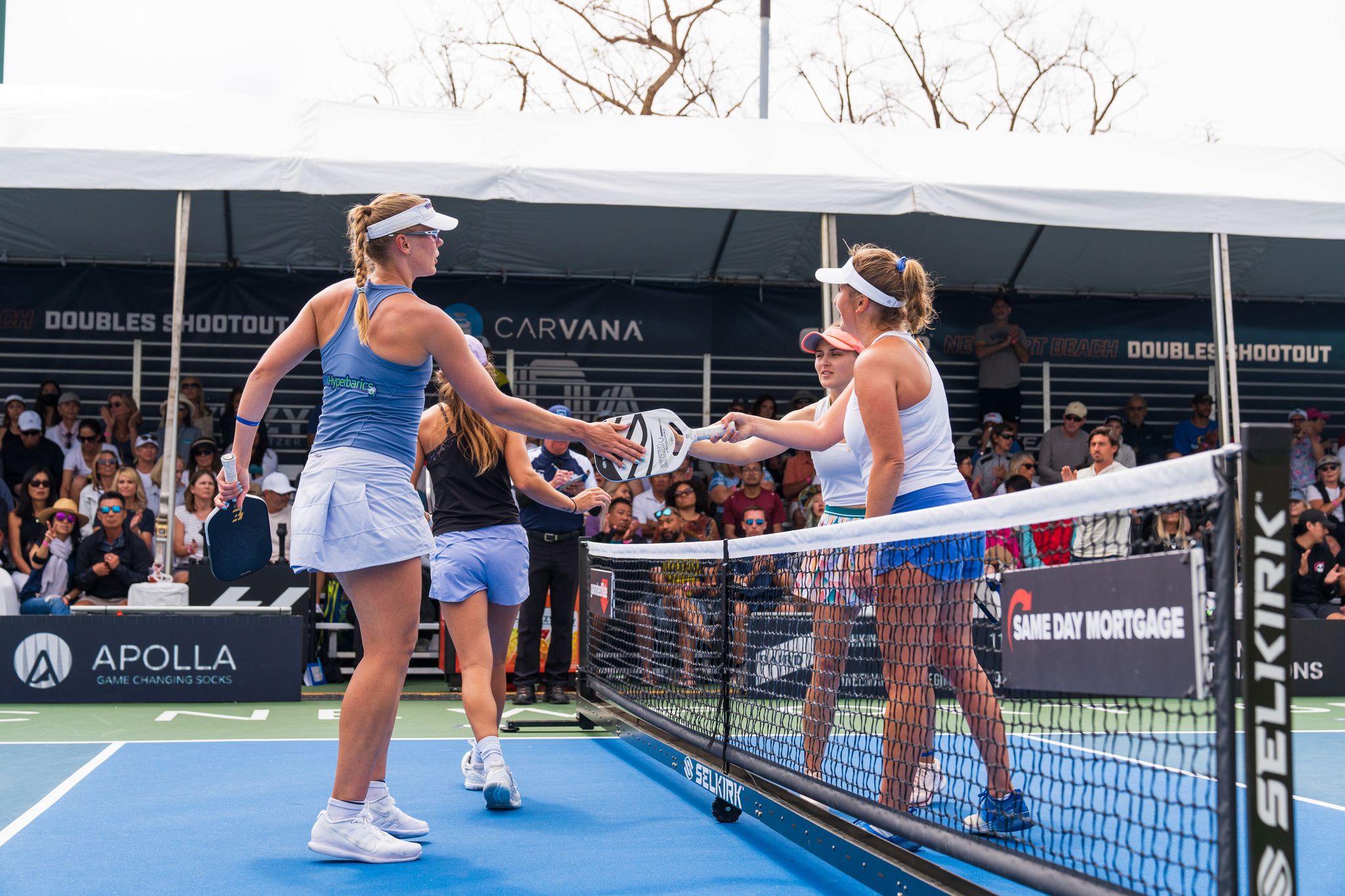 Saturday marked a historic day on the PPA Tour.
The day started with a national television audience watching and finished with a pair of old friends winning.
In between were a pair of J.W. Johnson victories, a Ben Johns loss, the return of Matt Wright and Riley Newman, and a paddle controversy.
Get all that?
And there's still one more day of pickleball at Newport Beach.
Johnson and his sister Jorja won gold in the mixed doubles final, a match that was televised on CBS and then Johnson went on to earn his way into the men's final with a victory alongside friend and partner Dylan Frazier. The pair rolled through the bracket Saturday at the Newport Beach Shootout, losing only a single game. The fourth-seeded team routed No .24-seed Gabe Tardio and Garrett Whitehead in the semis, 11-1, 11-3.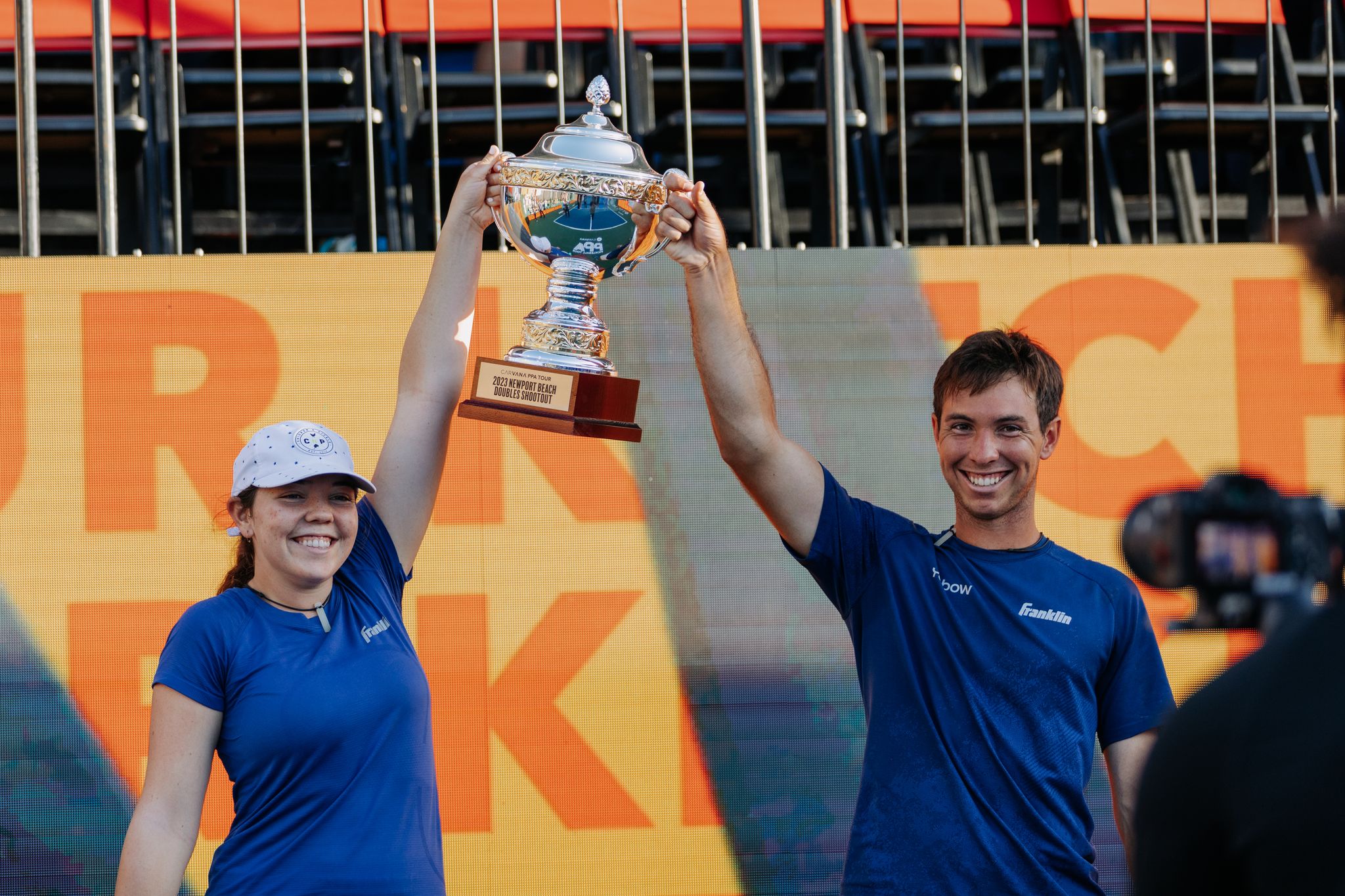 "He's obviously pretty good at pickleball," said Frazier of Johnson. "I just try to set him up."
Frazier and Johnson will take on the familiar duo of Wright and Newman, who didn't play together in the past tournament but made their way back to the final with an 11-7, 11-7 victory against the upstart team of Federico Staksrud and Pablo Tellez. Wright and Newman, the No 2 seed, will be going for their eighth PPA title together as a team.
Meanwhile, the news of the men's draw is Johnson going for a second goal of the tournament and the No. 1 team of Johns and Johns being beaten for the first time this season. It's the first time the brothers, not only won't win gold but won't medal.
The 16-seeded team of Ben Newell and Phillip Locklear topped the Johns 12-10, 11-4 in the second round.
"We knew confidence was a big factor," Newell said "I've always done a great job respecting my opponents. We knew they would hit a few great shots, we just had to win the percentages. We stuck to our game plan and won those percentages."
And over in the women's draw, veterans Callie Smith and Lucy Kovalova are back in a final together and will take on Anna Bright and Andrea Koop, but the news of the day on the women's side came off the court.
Sarah Ansboury and her partner Jillian Braverman were forced to forfeit after Ansboury's paddle was found to be over the limitations. All PPA quarterfinalists and finalists are subjected to mandatory paddle testing in each division. Ansboury's paddle was marked as "high-risk" during testing before her quarterfinal, but was technically still within the legal boundaries. Ansboury received an official recommendation from USA Pickleball representative, Carl Schmits, to retire the paddle but chose to play the match without making a paddle substitution. After Ansboury and Braverman won their quarterfinal match against Lacy Schneemann and Lina Padegimaite, Padegimaite and Schneemann challenged Ansboury's paddle. The paddle failed upon being re-tested due to it having degraded past legal limitations during the match.
"Players bear the heaviest burden when it comes to ensuring the equipment they use is within legal limitations," said PPA Tour Pro Player Director Sam Flaxman. "Unfortunately, because of the rapid breakdown of the integrity of some paddles that is currently occurring throughout the sport, players are put in a tough spot."
"Players, paddle companies, and our industry partners, USA Pickleball and Major League Pickleball, are all in agreement when it comes to formalizing equipment compliancy," said PPA Tour CEO Connor Pardoe. "We are moving forward in lockstep towards the same goals together."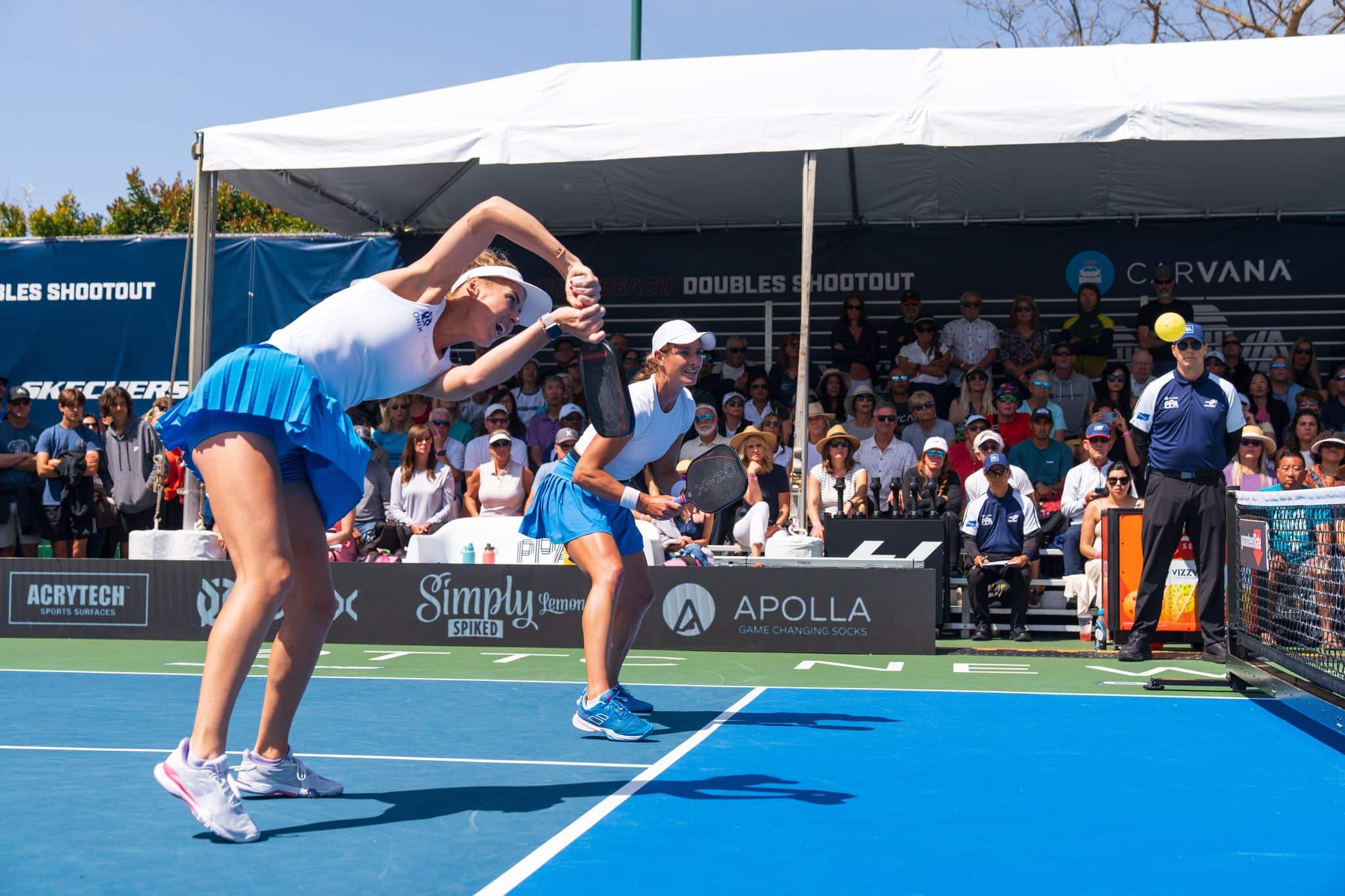 Back on the court, Smith and Kovalova beat Schneemann and Padegimaite, 11-3, 11-9. Koop and Bright, the No. 3 seed, didn't lose a game all day Saturday. They rolled past Lauren Stratman and Yana Grechkina, 11-5, 11-6.
"I felt like we had a good gameplan, " Smith said. "It comes down to execution at this level."
Sunday starts with the women's final at 10 a.m. local time and is followed by the men's final and then the women's bronze match followed by the men's bronze match.