Cuban Catches The VIBE Saturday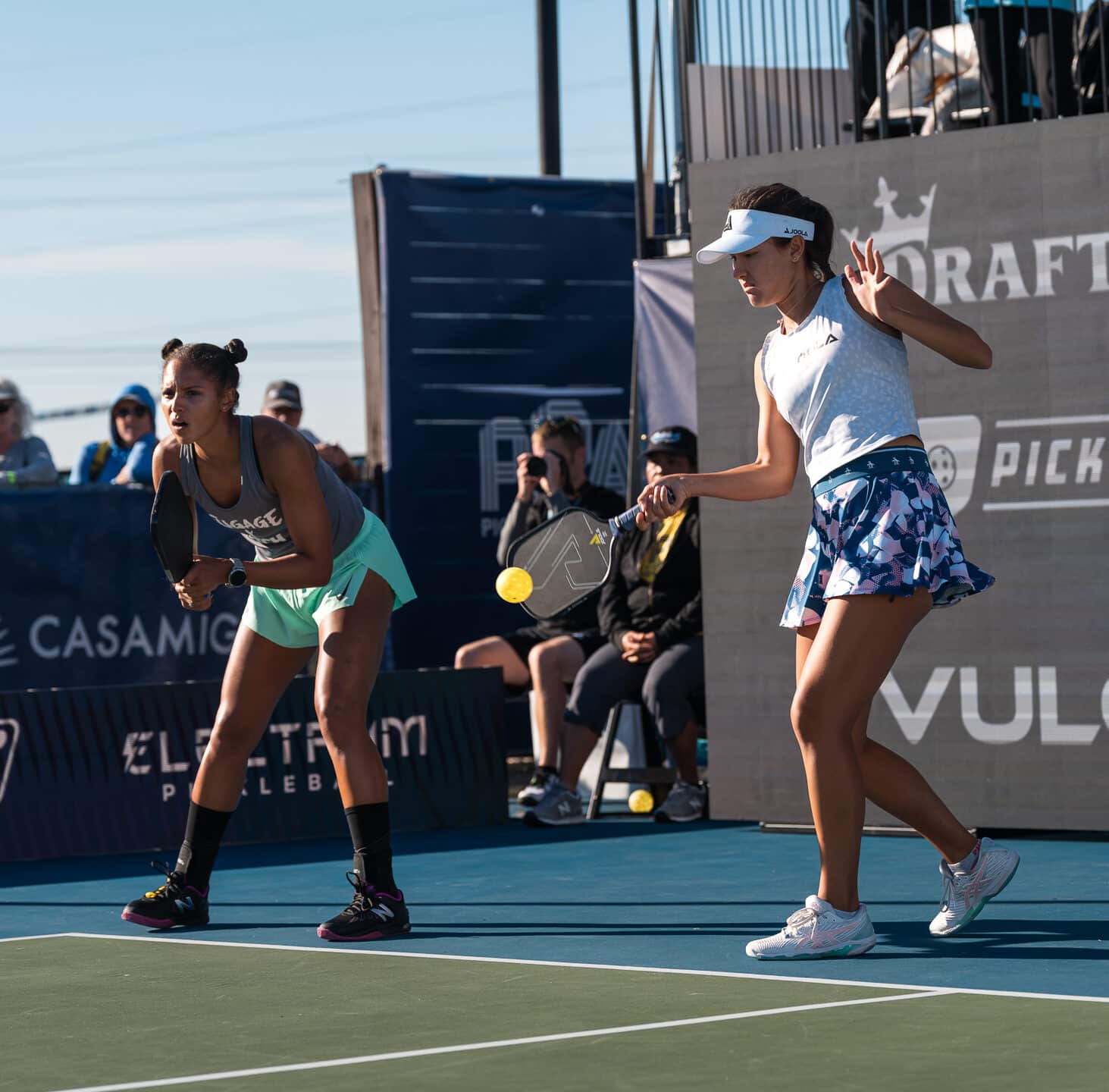 Obviously, at the highest level of pickleball, it takes some extreme focus to be successful.
There's just too much talent on the court to take a serve, a shot, a dink, or even the simplest of put-aways for granted.
"All the teams are just so stinkin' good," Riley Newman said.
There's no time to be distracted, but Newman's partner Matt Wright admitted he kinda was.
However, luckily for Wright and Newman, it didn't cost them a match victory Saturday at the Baird Wealth Management Texas Open,
To be fair, Wright's head could be all over the place for a multitude of reasons. There's a lot going on these days on the PPA Tour, and particularly a lot going on this weekend in Rockwall, Texas at the Oasis Pickleball Club.
There have been weather delays, night matches, a passing tornado, and freezing temperatures. As if that's not enough to throw someone off, the PPA Tour announced earlier in the week that they, along with their players, will be backing the new VIBE Pickleball League set to launch in 2023. That's a lot to process.
And Saturday, Mark Cuban, a newly announced VIBE League team owner, Dallas Mavericks owner, "Shark Tank" TV star, and savvy business executive, was in the stands, tweeting about VIBE, talking pickleball and business, and watching Wright and the best in the game go at it.
You can see where that could definitely throw a guy off, right?
"I couldn't help but look over," Wright said of checking out Cuban court-side. "It just shows how much the game has elevated. If you had told me three or four years ago that someone like him was interested in investing in the sport, I would have told you that you were crazy."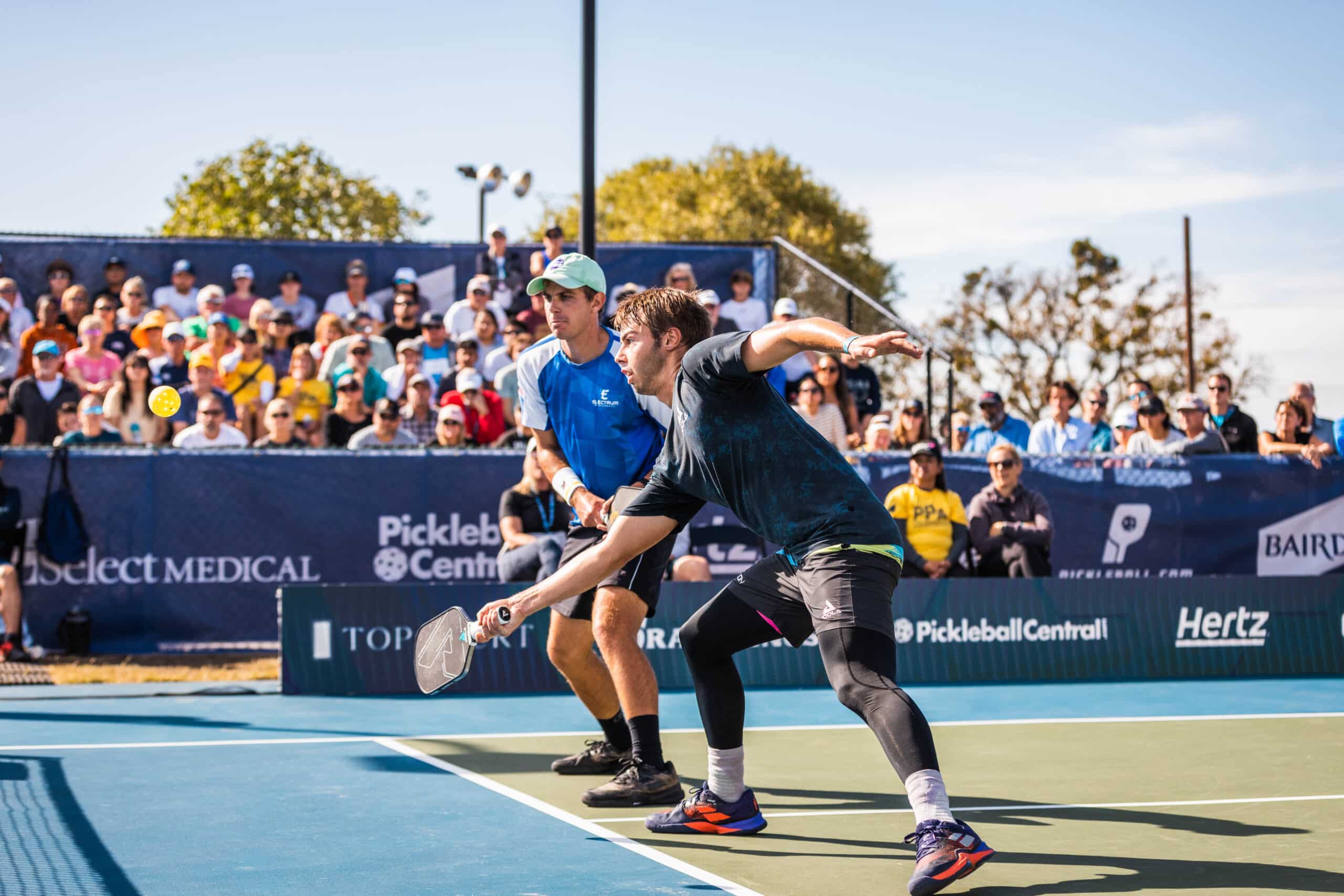 The ascension of the PPA Tour over the last few years and now the VIBE League is pretty crazy, too, as is the consistency of Wright and Newman who are back in the finals and will take on brothers Collin and Ben Johns on Sunday in the men's doubles final.
That means another matchup between the top two pickleball teams in the world after Newman and Wright got past AJ Koller and Thomas Wilson with an efficient 11-6, 11-6 win. The second-seeded duo of Newman and Wright needed three games in their tight quarterfinal victory over Dylan Frazier and DJ Young, 11-1, 13-11, 11-6.
Speaking of distracted, Collin Johns wasn't even sure if he was going to be competing this weekend after having surgery to remove his wisdom teeth. He did, however, and there were no visible problems as the Johns brothers head to the final to vie for another title. They gave up just six points total in their first two matches, but needed three games each in the quarters and the semifinals, including an 11-1, 8-11, 11-3 win over Travis Rettenmaier and Wesley Burrows, who were playing extremely well together all day.
On the women's side, Cuban watched the top-seeded team of Anna Leigh Waters and Leigh Waters smash their way into a Championship Sunday match against Jessie Irvine and Anna Bright.
Waters and Waters beat Catherine Parenteau and Lea Jansen to get there, 11-5, 11-8.
"We felt really good out there," Leigh Waters said. "The crowd was electric."
Certainly the announcement of the VIBE has injected a bit of additional energy into the latest Pro Tour stop this week, just east of Dallas. With more than 1,200 participants, the Baird Wealth Management Texas Open is now the largest pickleball tournament in Texas history.
The crowd will see a third showing on Championship Sunday from the team of Bright and Irvine who beat Lucy Kovalova and Callie Smith in an intense, fiery, and borderline contentious match with players exchanging some very tangible emotions and chatter back and forth.
"I like being like that every now and then," Irvine admitted after the 11-8, 7-11, 11-2 victory.
And when asked about the heat going back and forth on the court against Kovalova and Smith, Irvine was quick with an answer.
"I can bring a little water to extinguish it."
In terms of third places finishes, a surprise matchup featured Travis Rettenmaier and Wesley Burrows against James Ignatowich and Steve Deakin. The match was a loud and fiery one that ended with Rettenmaier angrily tomahawking a paddle into the back field 20 feet away on the final point. 
Ignatowich showcased his athleticism and power to lead them to victory, while Deakin's lightning-fast hands kept them out of trouble. The match was won on the narrowest of margins, with a final score of 11-9, 8-11, 12-10. Even more impressively, this was only Deakin's third tournament back after nearly a year off for surgery and recovery.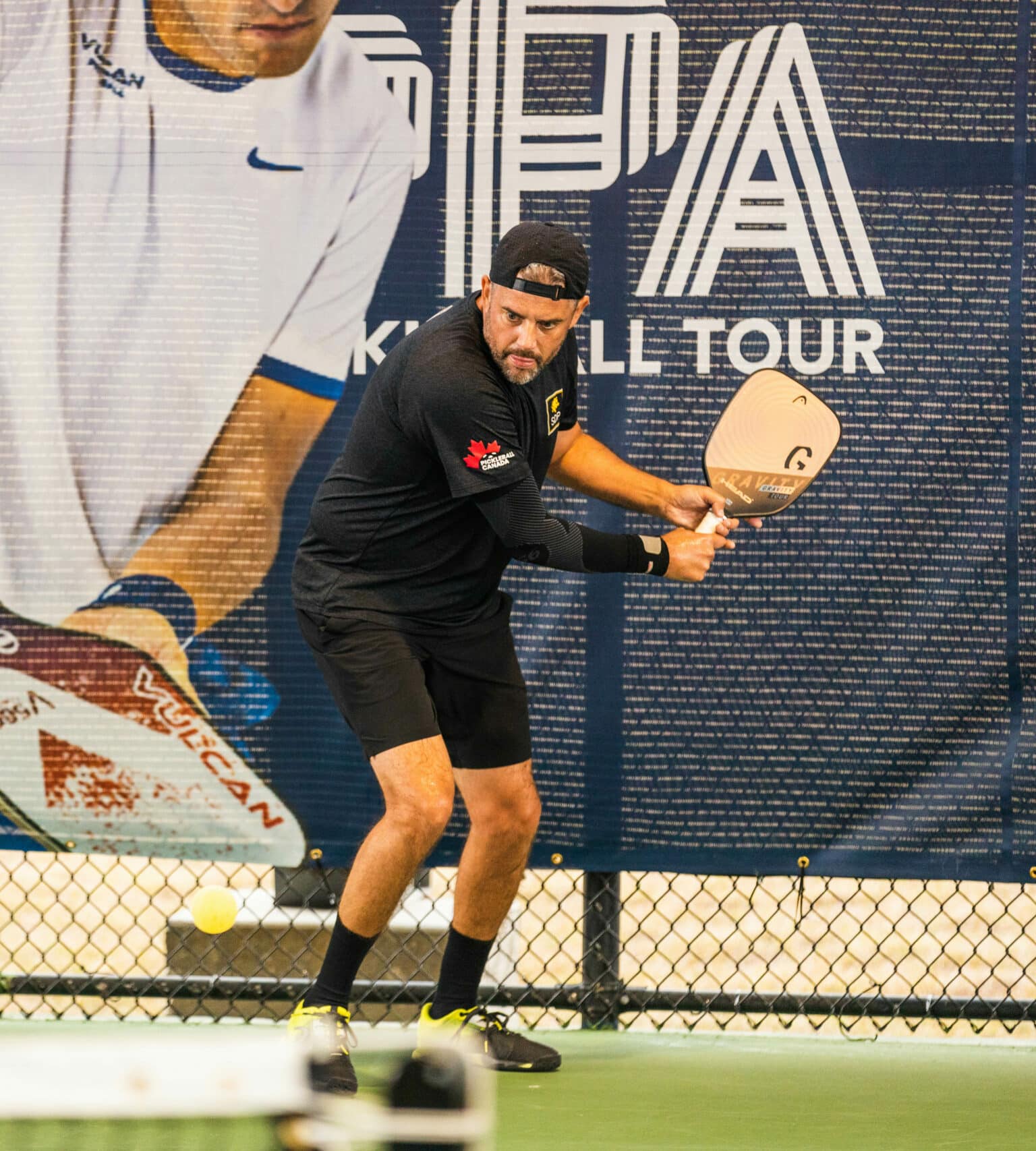 On the women's side, Parenteau/Jansen came in clutch with a resounding 11-0, 11-3 victory over Kovalova/Smith to snatch a bronze medal of their own.
More action heats up Sunday as we'll see championships in men's and women's doubles, men's and women's singles, and mixed doubles.