Collin Johns injured, Still Set to Play Saturday at Takeya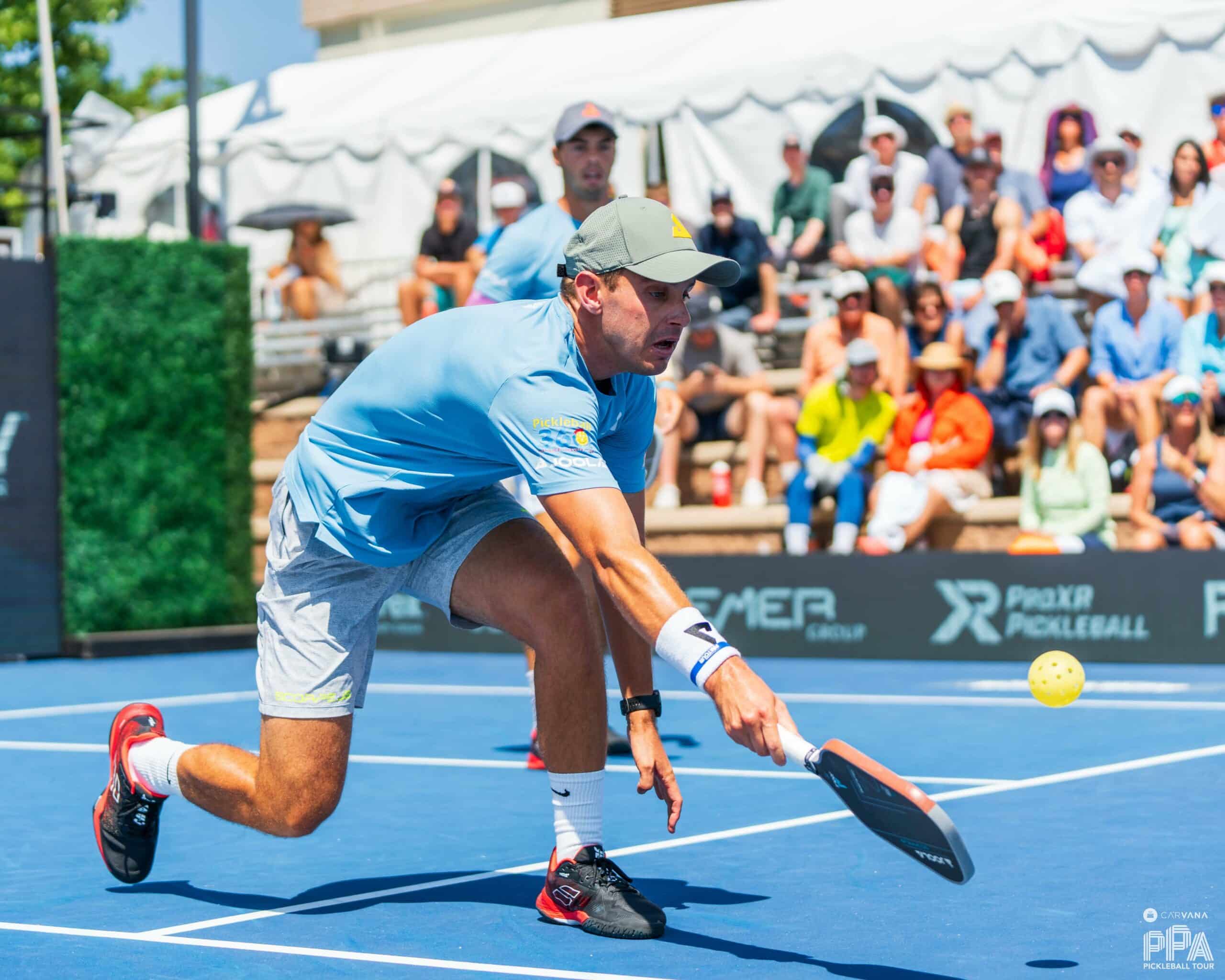 Collin Johns, who has won four of the past five tournaments with brother Ben Johns, sustained an injury Friday during his first match in the mixed doubles bracket at the Takeya Showcase in Fountain View, Calif.
"He was poaching a ball at full extension and his heel slid and it caused a strain or a bruise in his Achilles tendon," said Ben Johns. "I think he's seeing the doctor for tomorrow."
Collin Johns was not available for comment.
He and his partner Allyce Jones had to retire in the match against Erik Lange and Sarah Ansboury. Johns and Jones had won the first game, 11-3. Johns was injured early in the second game.
His status for Saturday in the men's bracket alongside his brother was unknown as of Friday evening.
"I would say it's unlikely he will play," Ben Johns said. "But we will make that call in the morning."
Come Saturday morning, however, the Johns brothers chose to take the court together and have been working their way through the bracket, with Ben covering most the court and Collin relying mainly on defense and steady play from the kitchen line.
Can they make a run to the final even without Collin at 100%?