Buckner Has Best Finish of Season in Charlotte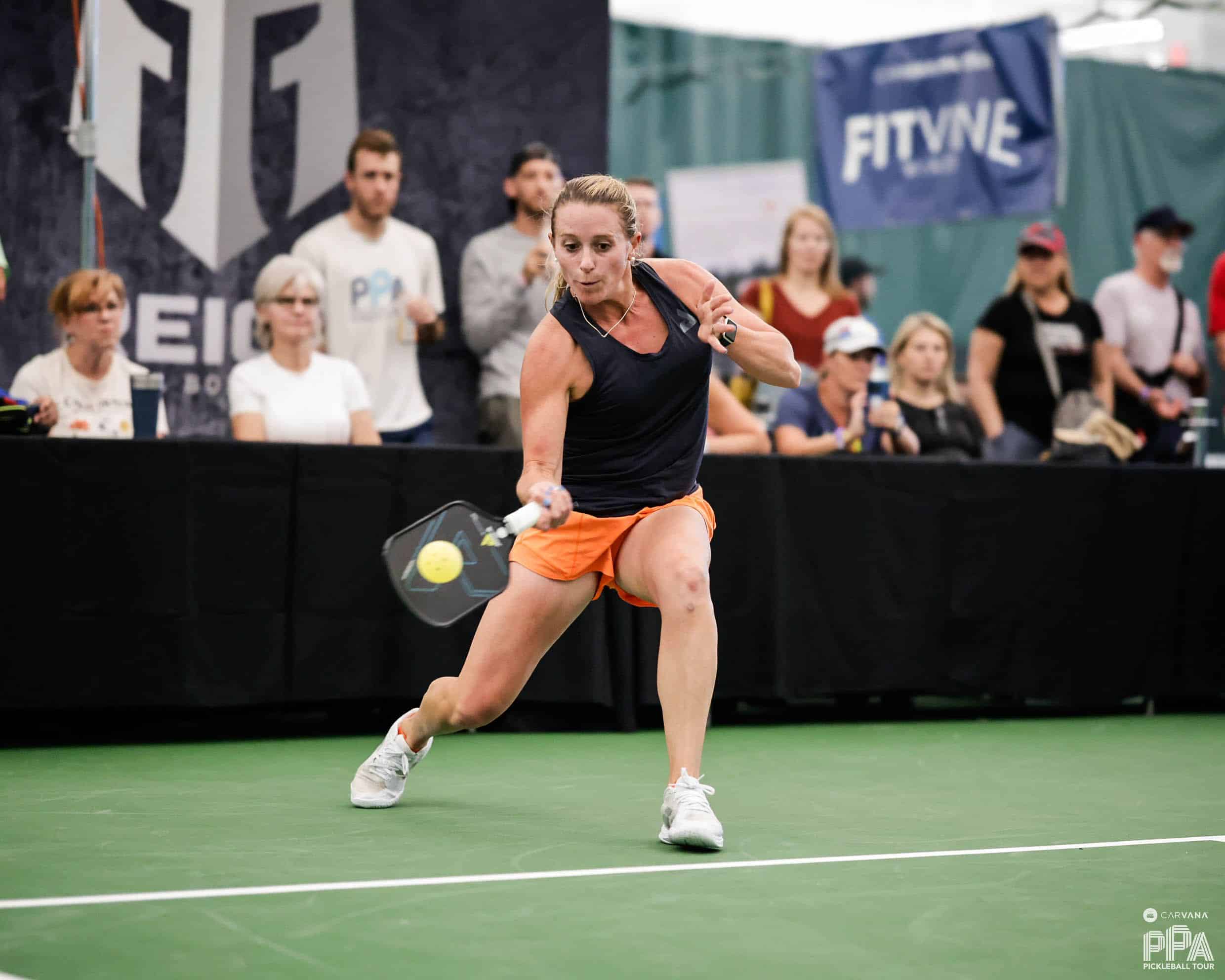 Everyone knows the top of the women's singles pickleball world is owned by Anna Leigh Waters. The best player on the PPA Tour has four gold medals in 2023 alone.
There's Catherine Parenteau and Lea Jansen and Salome Devidze, but there aren't a lot of people who know the next winningest player this season on the tour in singles is Brooke Buckner.
Buckner, back in Charlotte, N.C., where she previously coached college tennis, and not far from her home in Concord, N.C., had the best performance of her pickleball career, beating Parenteau and finishing fourth in the singles draw at the North Carolina Open.
"I was bummed how it ended but was definitely satisfied with my performance overall," she said. "Obviously, I would have loved to medal, especially at home, but I made big strides today and feel proud and happy with that."
Beating Parenteau, who has established herself as the No. 2 player in women's pickleball and is the defending champion in North Carolina, is an accomplishment. Buckner lost the first game and then rallied to win two in a row. That came after an opening round victory over Ava Ignatowich, sister to James Ignatowich. 
"I think today, I just handled the bigger moments better than in the past," Buckner said. "I've learned so much from all of my matches so far this year and I was able to put it together today, especially against Catherine."
Buckner improved to 9-8 in the season, falling to Jansen in the semifinals, 11-8, 8-11, 11-2, and then Devidze, 12-10, 11-4, in the bronze medal match, but playing her best at the North Carolina Open, in the city where she was an assistant coach at UNC Charlotte and only about 30 minutes from where she lives, was special.
"If I could have chosen any tournament to perform my best in, I would have picked Charlotte," she said. "To have my family and friends there to watch me, and especially when I beat Catherine, meant the world. It was the first time my husband has seen me play. Their support means everything and I'm just so thankful."
Coming back from a month away, Waters cruised into the final and will face Jansen. Waters is 21-1 this season. Jansen is 18-6 and has medaled in every tournament this season, winning four silvers and two bronzes.