Brascia Sisters into First Final Together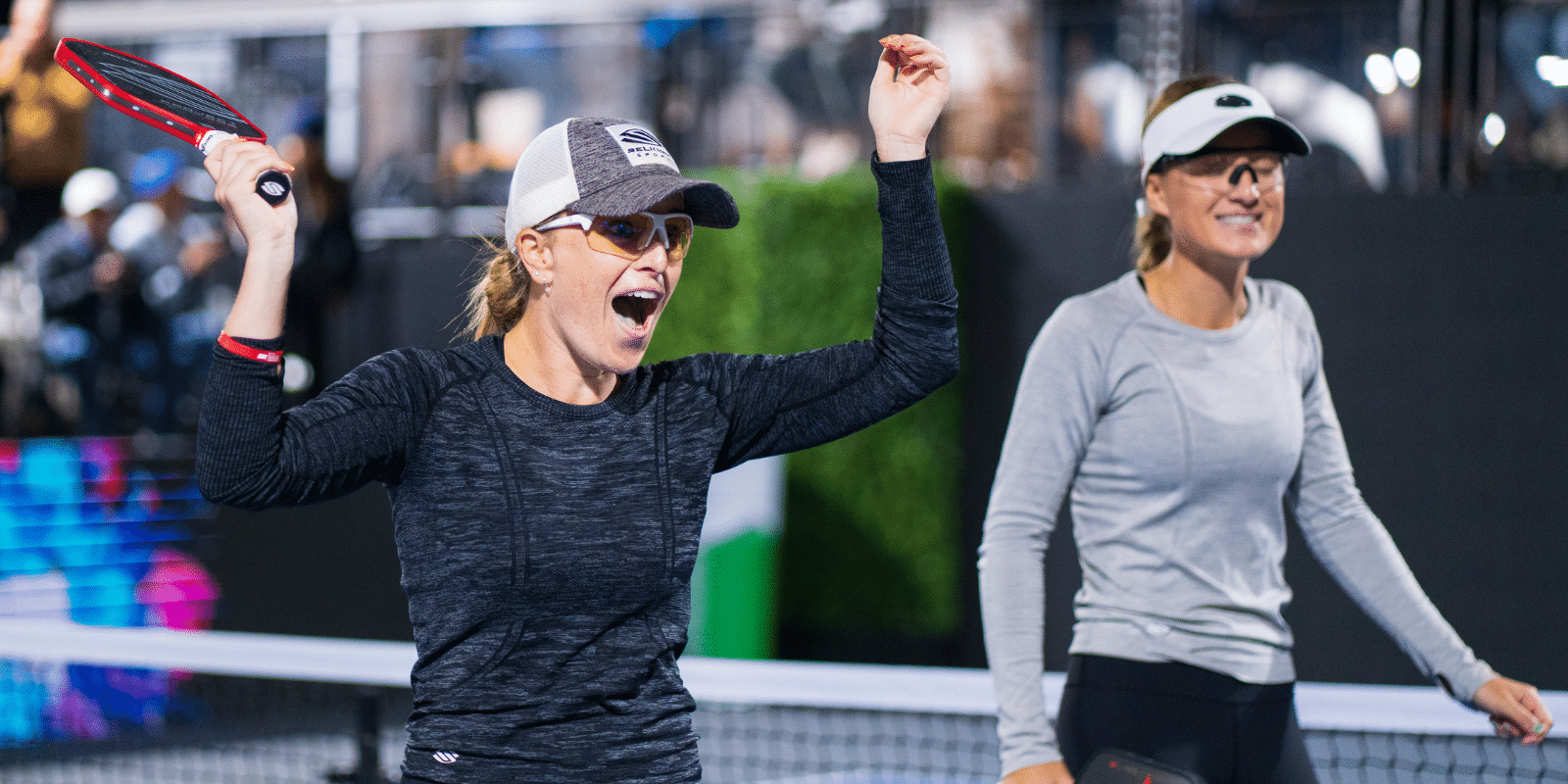 It's never fun getting pickled.
It's even less fun getting pickled in the first game of a semifinal match.
And even though that's what happened to sisters Mary and Maggie Brascia on Saturday night at Nationals, they stuck to their game plan and were able to eke out a five-game win over No. 2 seeds Anna Bright and Jade Kawamoto. 
The duo knew they weren't playing their best out of the gate, but they were convinced that they could reach their usual level eventually as long as they kept competing. 
"You've always got to stay mentally tough," Mary shared. "We knew we could do it if we just cut down on the errors and played our game, and I think that's what helped us get better as the match went on."
"Playing their game" entailed trusting each other with their respective roles on the court. 
"Mary has a really good roll dink that lets her pull opponents out wide, which opens up the middle for me to come in and attack," Maggie explained.
The sisters relied on this pattern, as well as the occasional lob, to keep their opponents off balance as they eventually completed the comeback with a 0-11, 12-10, 6-11, 11-6, 11-6 victory.
This is the first time that Mary and Maggie have made a Championship Sunday playing together.
In the final, they will face No. 1 seeds Anna Leigh Waters and Catherine Parenteau, who have yet to lose a match as partners.