Brascia Breaks Out in Atlanta; Has Biggest Wins of the Season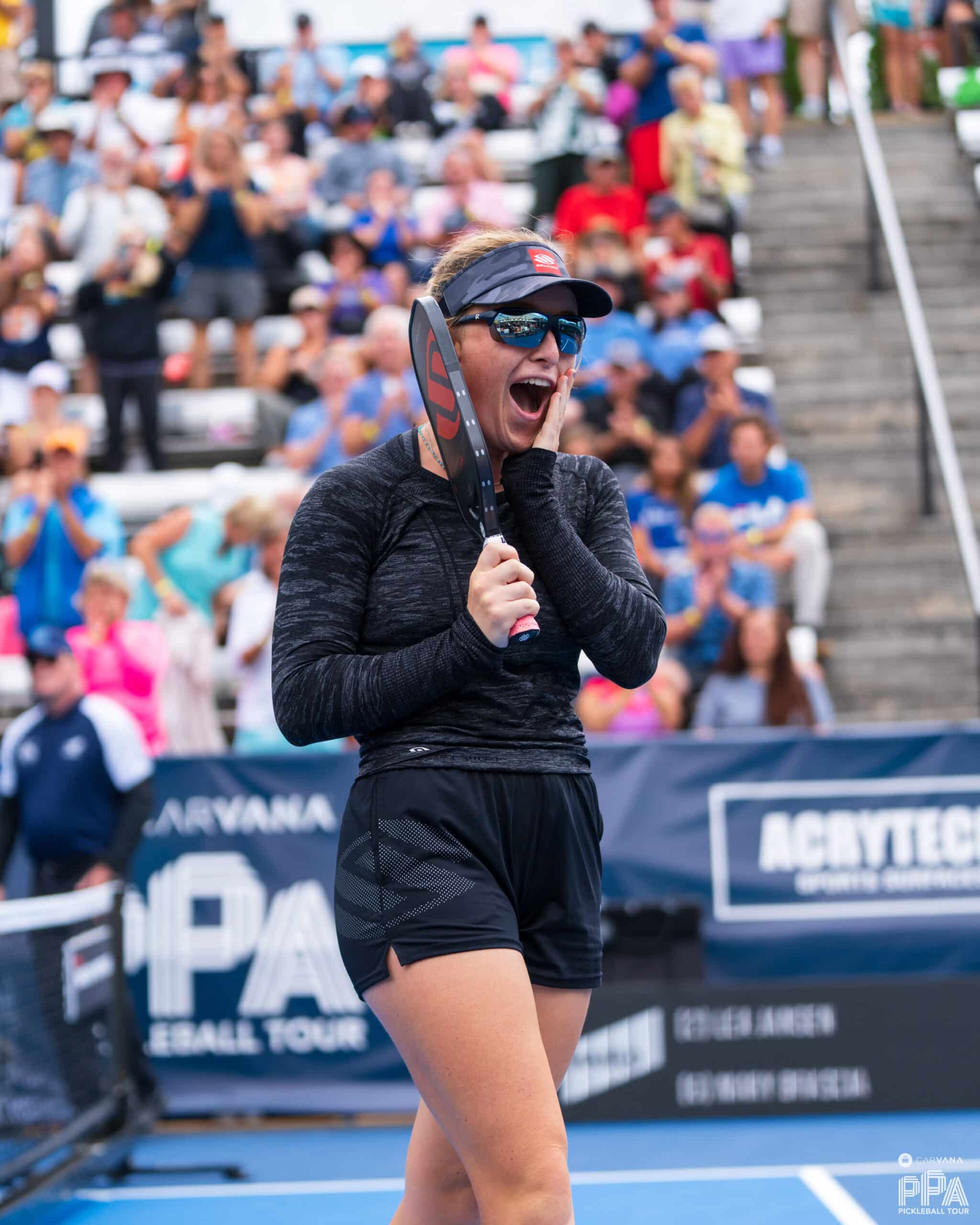 What a weekend for Mary Brascia. 
And she's not done.
Brascia will be in her first singles championship where she will take on Anna Leigh Waters on Sunday. She was also just two points away from making her first women's doubles final, playing alongside her sister Maggie.
That's a lot of court time. And she's ready for some more.
"This may not be the answer you want, but I feel so much adrenaline right now. I'm feeling good and high on adrenaline. Physically, I'm tired. It's a lot of pickleball."
It is a lot. That's what happens when you make a deep run and that's exactly what she did – twice at the Acrytech Atlanta Open. As the sixth seed in the singles draw, Brascia had huge upset wins over Salome Devidze and Lea Jansen. Mix in a win earlier this season against Catherine Parenteau in singles, and she's achieved something no one else on tour this season has done. According to pickleball stats expert Joshua Gartman, no one else has beaten the two of them in one tournament.
Meanwhile, Saturday in doubles, the Brascias were the No. 11 seed. They had a second-round upset win against Judit Castillo and Yana Grechkina, then a quarterfinal victory against the third seeded team of Jansen and Jessie Irvine.
Their momentum carried them to a deep lead in game three against Vivienne David and Jorja Johnson before falling 14-12 in a third game that couldn't have been much tighter.
The Brascia's bronze medal match against Parenteau and Parris Todd is scheduled for Sunday, as is her singles match against top-seeded Waters.
"It's all mental," Brascia said. "I've had some serious mindset adjustments in the past month. I have had people in my corner helping me play to my full potential, and I still don't even feel like I'm there yet. It's just a step in the journey."
Well, you have to figure this weekend in Atlanta has been a huge step – especially at a Major with significant ranking points and prize money on the line. And now more big moves will be expected from young Brascia. 
" i just need to keep low expectations and low pressure," Brascia said. "That's when I play my best."