Let's see.
In a single post-match interview, Ryan Sherry talked tequila, called out the world's No. 1 pickleball player, mentioned a former women's tennis great, and invited Rob Gronkowski to come visit in Orlando.
How did this all come out of one soundbite? Watch the full interview here.
Not exactly a regular on tour, Sherry comes and goes. But he's accomplished and won his first PPA title earlier this season in Charlotte, NC. And when he does show up, he brings the excitement. Playing in his home state of Florida on Thursday, Sherry was most certainly on his game.
The former Florida Gator earned his way into a singles showdown against Ben Johns Sunday after ripping past No. 2-seeded Tyson McGuffin, 11-6, 11-7 in the semifinals of the Hertz National Championship.
"It feels good to be back," Sherry said of playing in front of his fans and friends in Florida. "I love Orlando. My whole team is here. And on three days rest [from now until the final Sunday], I can beat anyone, including you, Ben, so let's see what you got."
Now, maybe calling out the top player in pickleball is a bad idea, but Sherry seems to welcome edgy life choices. It's well-established that partying is sort of his modus operandi. The former nightclub owner admits to it, and said he lives by the 72-hour rule, saying if you go hard for 72 hours, it's a problem, and that's why he stops at 71 hours.
"I was talking to Rob Gronkowski," Sherry said of his friend and former NFL Super Bowl champ. "He said if I made Championship Sunday, he'd come up and watch. So, Rob, if you're listening in Tampa, come on up, baby."
Sherry will face Johns, who cruised into the semifinals but needed three games to get past fourth-seeded Jay Devilliers, 11-4, 4-11, 11-2. Johns led game one 6-0, trailed game two 6-0, and then sorted everything out in game three.
"You have to minimize unforced errors," Johns said. "Game two got away from me quickly. You have to recover and focus and make sure it doesn't happen again."
Johns is the No. 1 seed in a tournament where seven of the top eight seeds made the quarterfinals. Meanwhile, on the women's side, No. 1 seed Anna Leigh Waters, who sat out the last PPA event, was back and was back to dominating.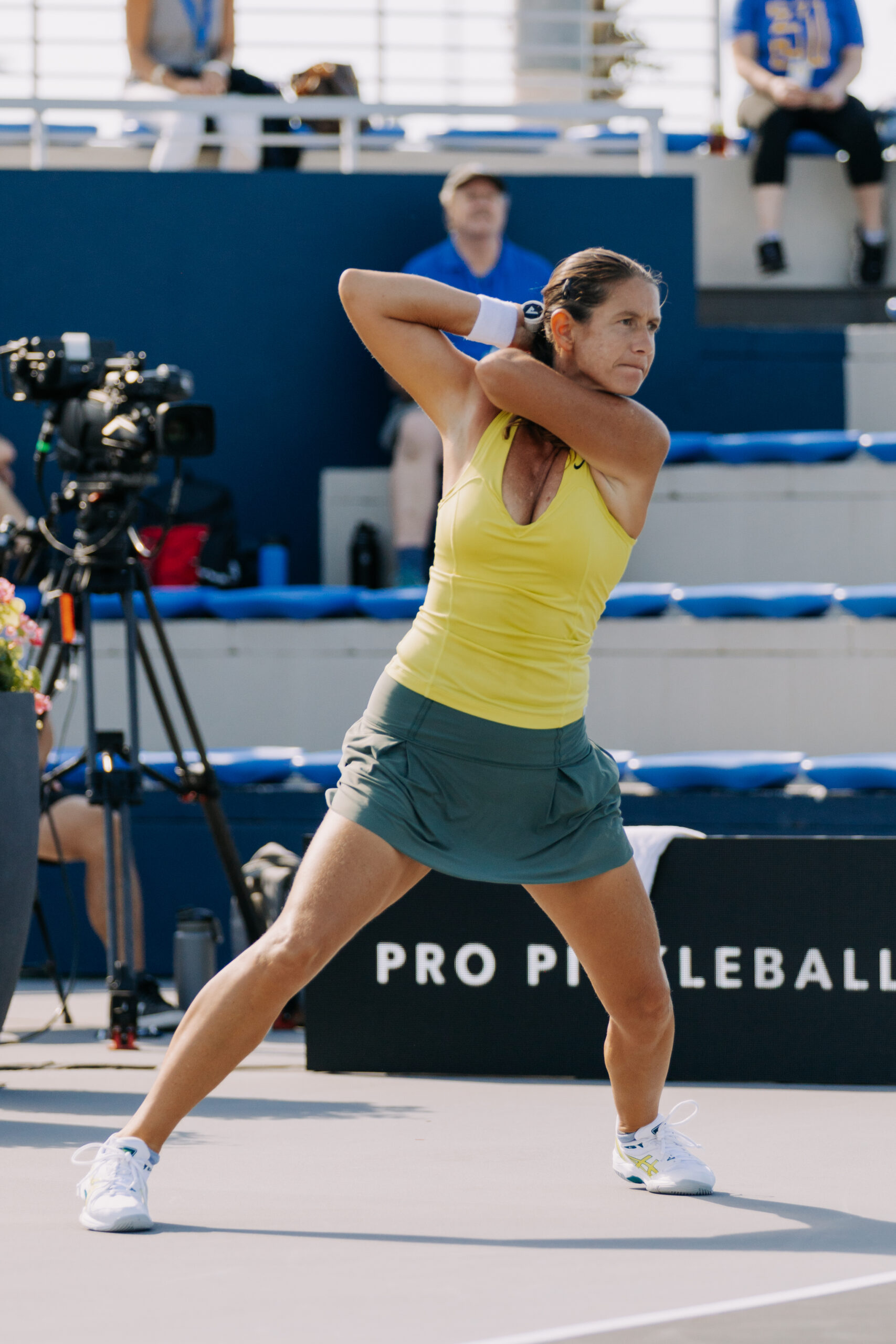 Waters didn't lose a game in any of her three matches, blasting past fourth-seeded Lea Jansen, 11-2, 11-2 in the semifinals, setting up a Championship Sunday match against third-seeded Salome Devidze. Like Sherry, Waters is also from Florida and said she enjoyed playing in front of her friends and family.
"It's amazing." Waters said. "The Sunshine State, I love it. We drove to this tournament. We didn't have to fly five hours to California. I get to show everyone I'm No. 1. Hopefully, it keeps on going."  
Devidze beat second-seeded Catherine Parenteau, 12-10, 11-9 in a close match that featured a number of challenges and close calls.
"It's pickleball," Devidze said. "I'm going to go out there and play my best. I love playing Anna Leigh. I'm going to go out there swinging and see what happens."
Tyson McGuffin came back in the backdraw swinging, taking down Austin Tchikatilov 15-5 and then a tired Jay Devilliers 11-1, 11-1 to take the bronze. On the women's side, Lea Jansen took down Yana Grechkina 15-9 and then finished up her day with the bronze by capturing a flip-flopped 11-2, 2-11, 11-0 win over Irina Tereschenko.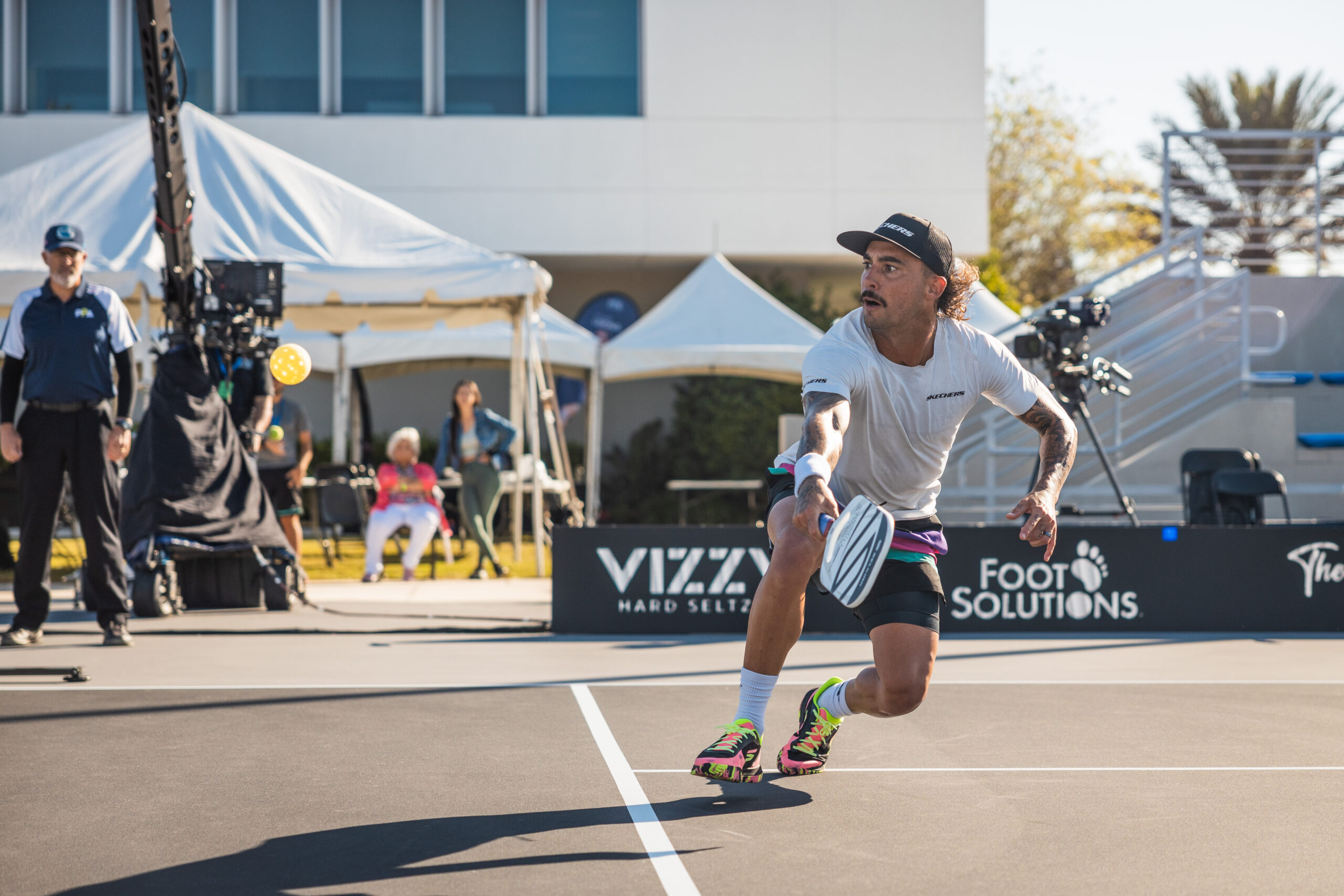 Friday in Orlando is mixed doubles. It's a massive field that features top-seeded Waters and Johns, Parenteau and Riley Newman, and Matt Wright and Lucy Kovalova as the top teams to beat. With the absence of Leigh Waters, due to an ACL tear, McGuffin will be playing alongside Parris Todd.
Others to watch include Tyler Loong and Anna Bright, Irina Tereschenko and Pat Smith, Jay Devilliers and Jessie Irvine, Thomas Wilson and Jansen, and AJ Koller and Callie Smith.