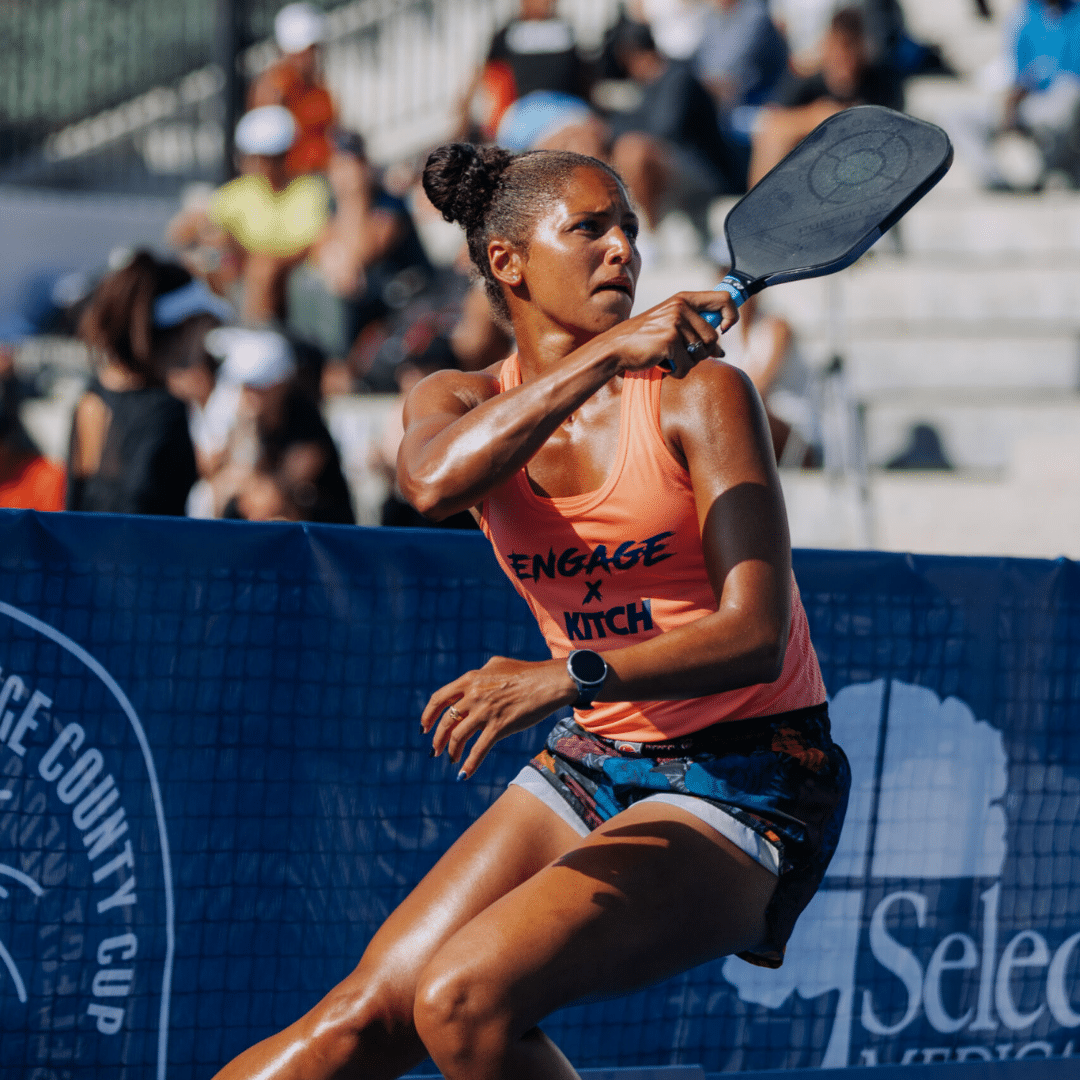 Paddle:
Engage Pursuit MX Rebel Edition
Jessie Irvine's Equipment
Meet Jessie's Sponsors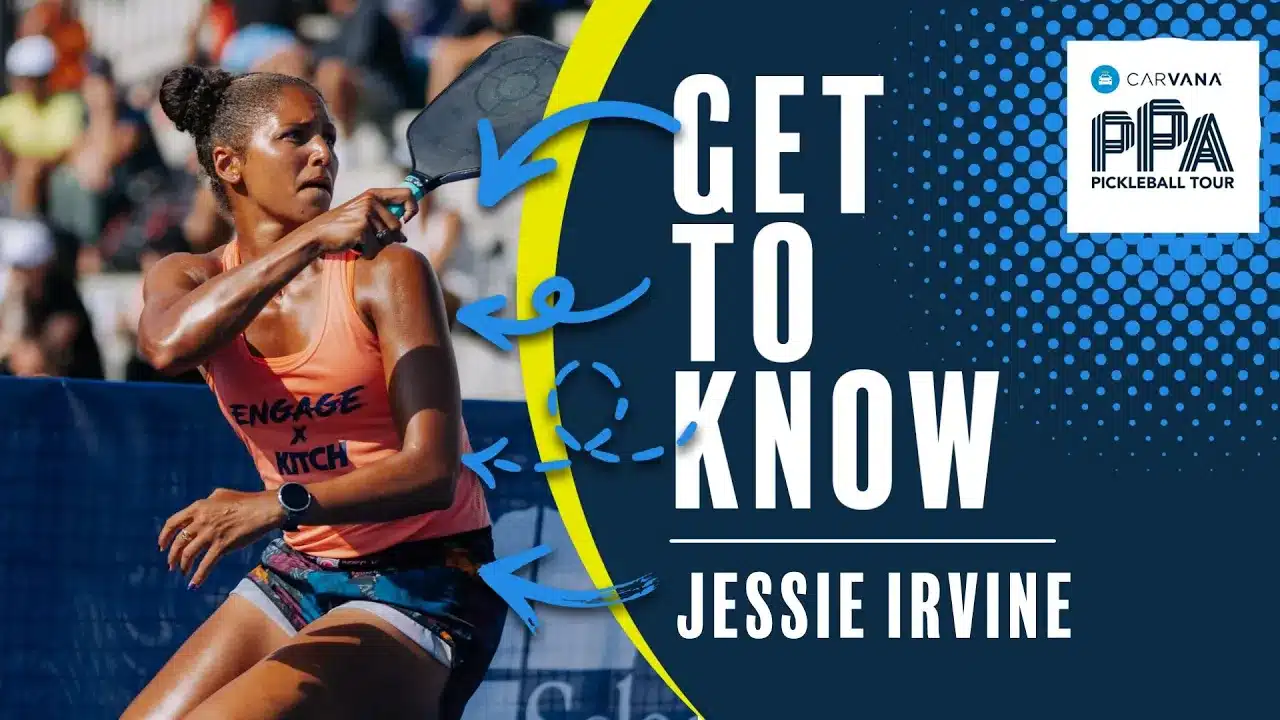 Jessie Irvine's Bio
An incredibly talented player who leaves her heart out on the court, Jessie Irvine has cruised her way to the top of women's pickleball. She is ranked in the Top 5 in all three divisions of women's pro pickleball. Irvine is known for her on-court passion, athleticism, and fierce "come on's!" during crucial points. Jay Devilliers is Irvine's set partner in Mixed Doubles and Catherine Parenteau teams up with her in Women's Doubles.
Irvine comes to the sport of pickleball from a successful tennis career and is originally from Cary, North Carolina. She started playing tennis at the age of 10 and was a top 10 Junior Tennis Player, former WTA Pro Tennis Player, and Top Women POP Tennis Player. Irvine moved to Southern California to focus on coaching juniors in tennis, which she has been doing now for almost 10 years. During her time in California, she studied at UCLA and did some TV work with Tennis Channel, including roles on "Court Report" and "One-Minute Clinic."
Irvine's pickleball career began in November 2018, and she started playing professional pickleball at the beginning of 2019. Outside of playing pickleball, Jessie enjoys hanging out with friends, coaching, watching movies, going out for dinner, working out/training, listening to music, dancing, golf, and laughing and having a good time!
Jessie's Photo Gallery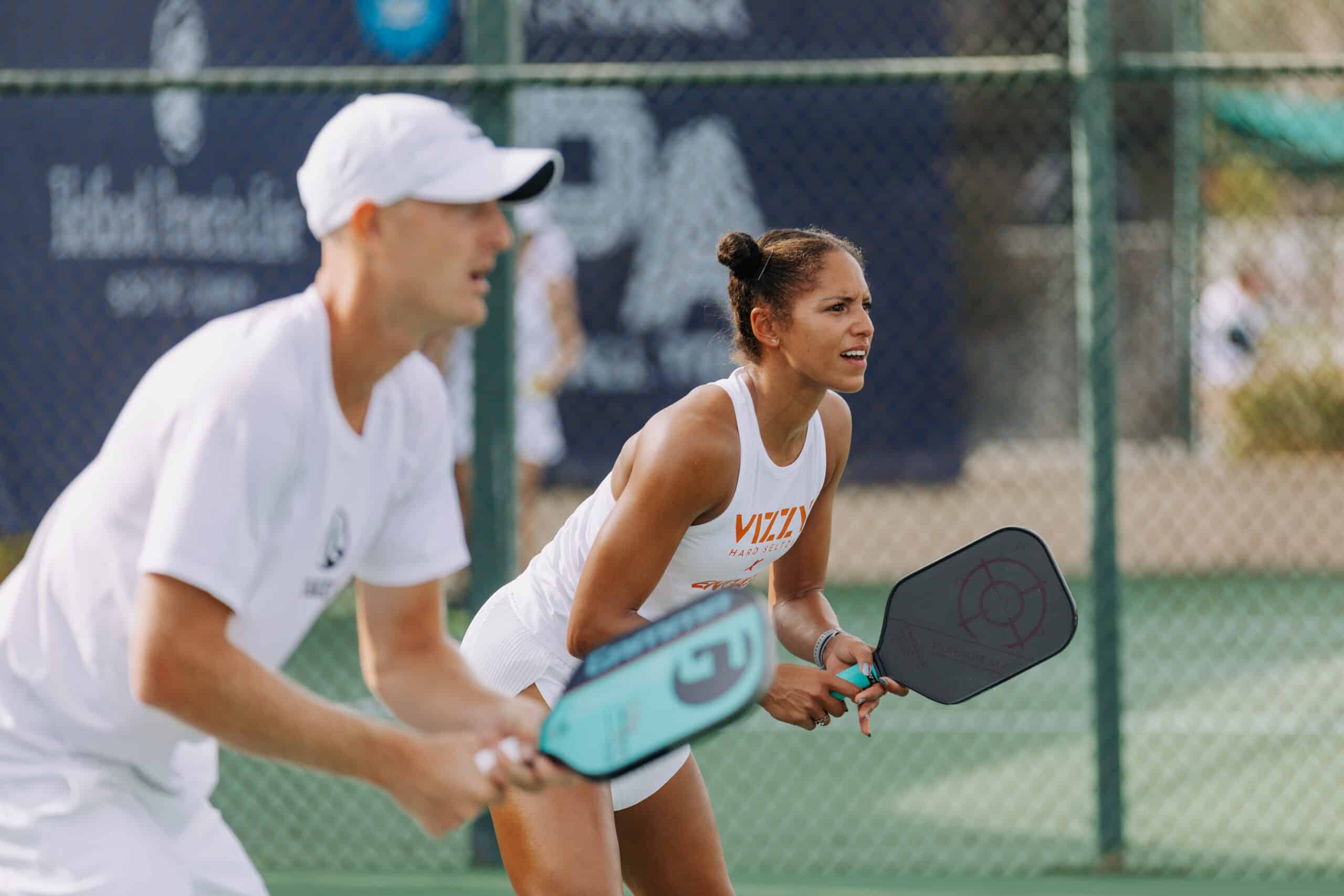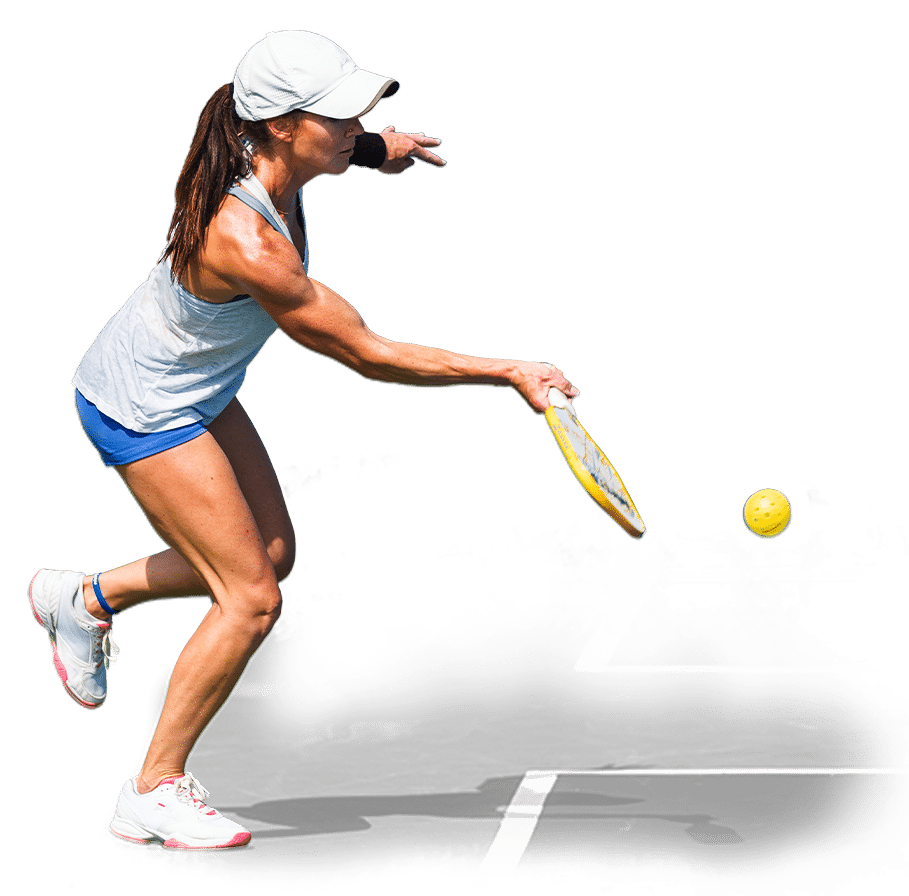 Amateur Players
You Don't Have to Be a Pro to Play the PPA Tour
Whether you play singles or doubles, are new to the sport of pickleball or have been playing for years, the PPA Tour allows you to compete in brackets against players your same age and skill level at the nation's most prestigious venues and alongside the top professionals in the game. Don't miss your chance to Play Where the Pros Play™️ and experience the most electrifying professional tour in the sport of pickleball!