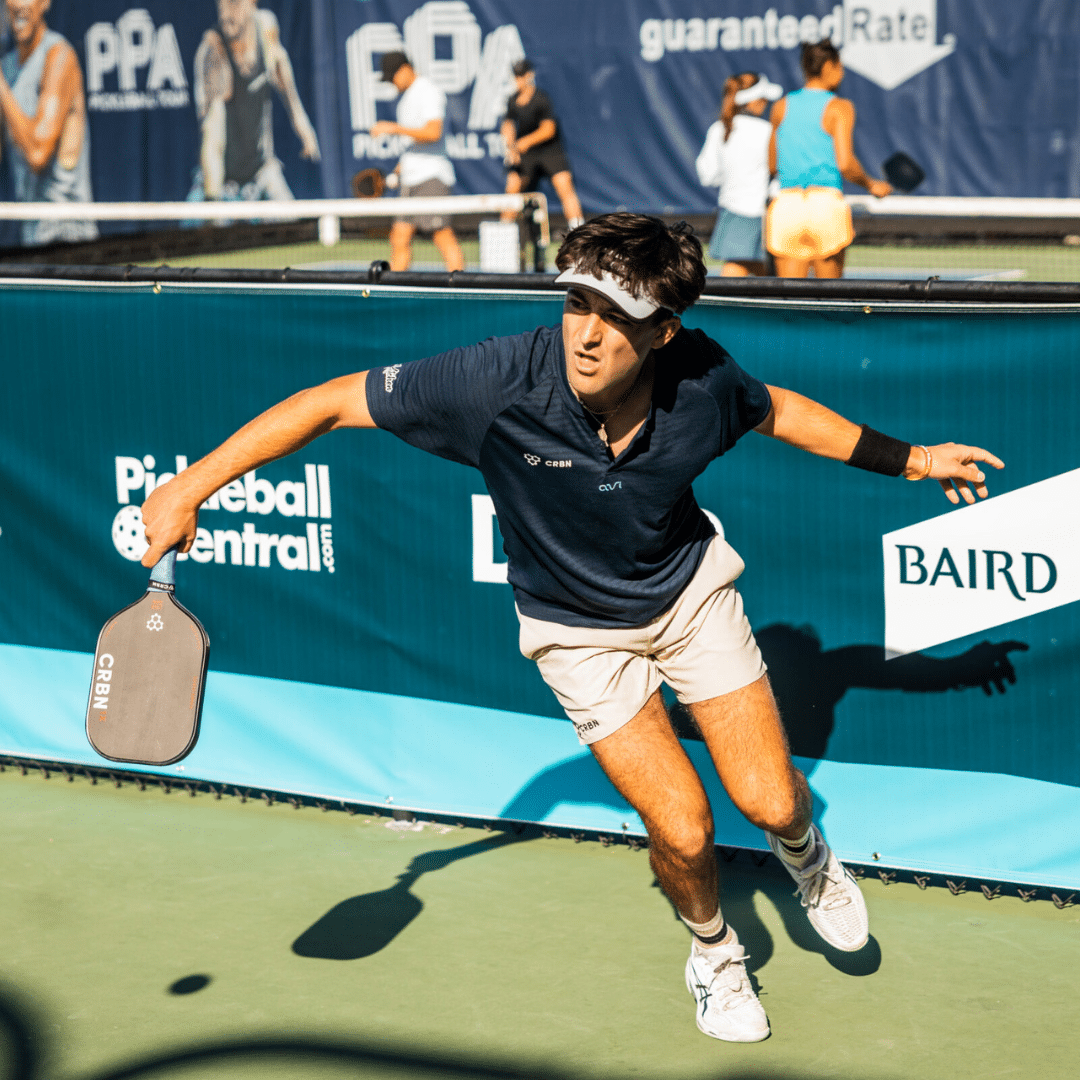 Paddle:
CRBN 1X Power Series
Alex Neumann's Equipment
Meet Alex's Sponsors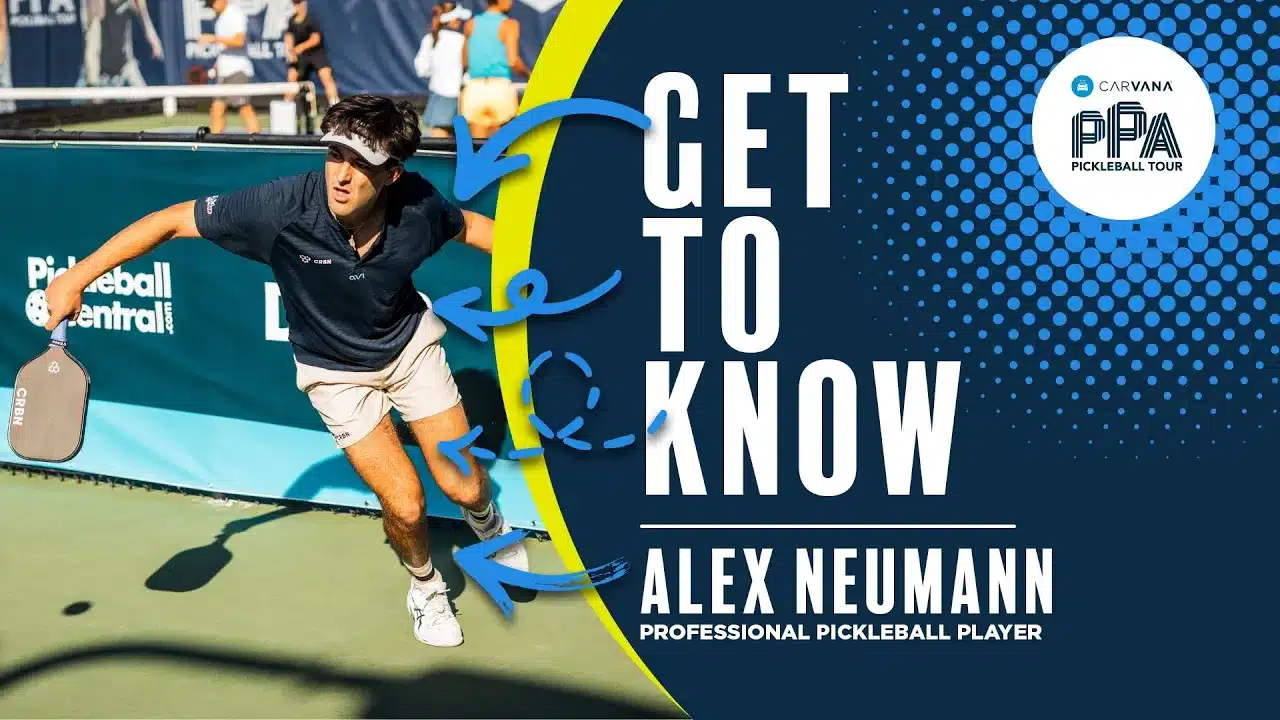 Alex Neumann's Bio
Twenty-four-year-old Alex Neumann is an up-and-coming professional pickleball superstar. He was first exposed to the sport in 2021 by his birth mother. Before discovering pickleball, Neumann started out as a practice player on Northwestern University's varsity tennis team. Neumann quickly realized that his tennis background would significantly help his pickleball game. He is incredibly quick on the court and boasts a tremendously powerful forehand. Alex considers himself to be most successful when he plays aggressively, close to the net, and strikes the ball with powerful spin. Neumann's two favorite shots are his forehand drive and two-handed backhand speed-up. 
Prior to embarking on his pickleball career, Neumann worked for Mayor Pete Buttigieg's presidential campaign. The marriage equality movement inspired him to get into politics because of his close relationship with his two dads.
Sponsored by Avi Athletics, he wears a visor when playing matches as his signature look. Neumann loves thrift shopping and doesn't buy any non-athletic clothes brand new. Neumann also admits that he's a terrible cook. He says: "If I have to cook, the only thing I can make for myself is chicken." Neumann currently works for Via, a tech company in New York.
Alex's Photo Gallery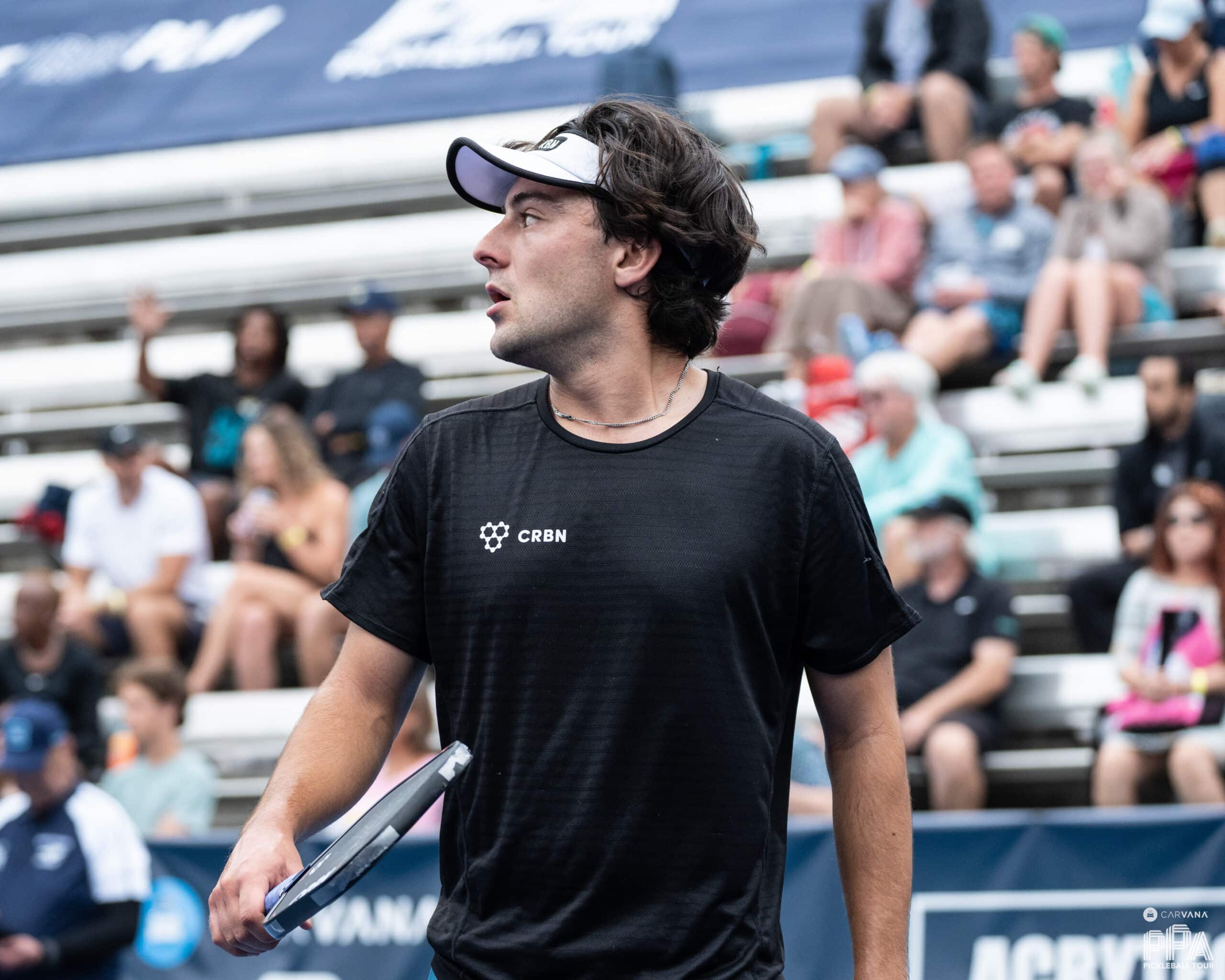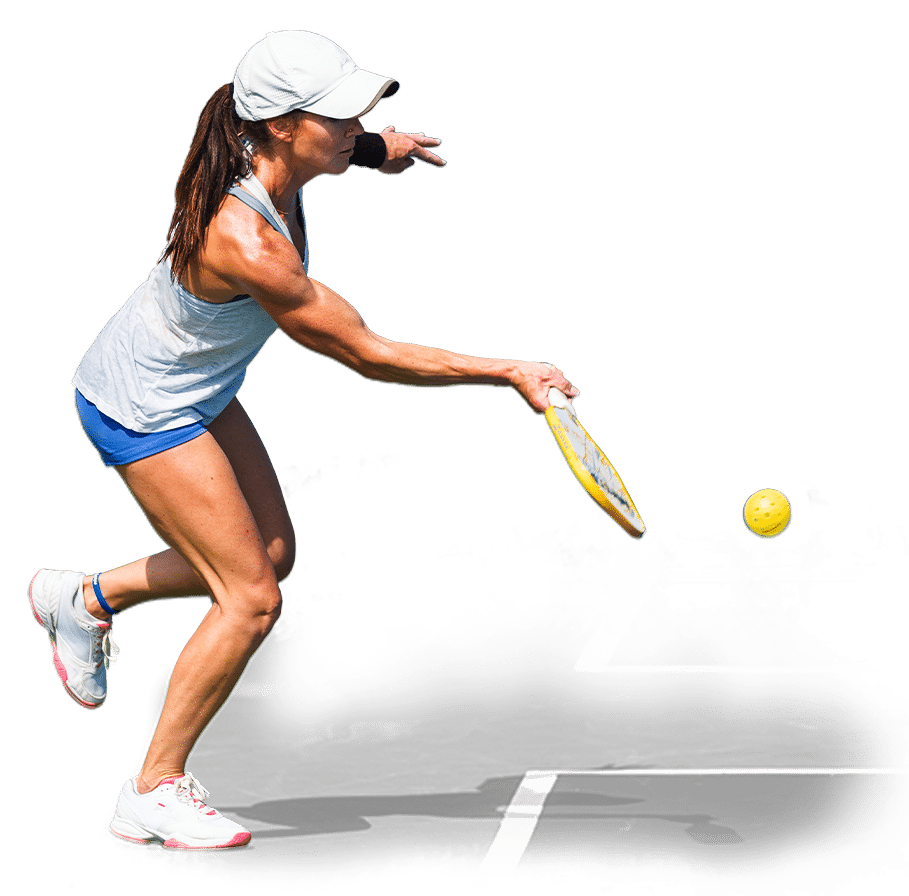 Amateur Players
You Don't Have to Be a Pro to Play the PPA Tour
Whether you play singles or doubles, are new to the sport of pickleball or have been playing for years, the PPA Tour allows you to compete in brackets against players your same age and skill level at the nation's most prestigious venues and alongside the top professionals in the game. Don't miss your chance to Play Where the Pros Play™️ and experience the most electrifying professional tour in the sport of pickleball!