Another win for Johnson and Frazier, are they the game's next No. 1?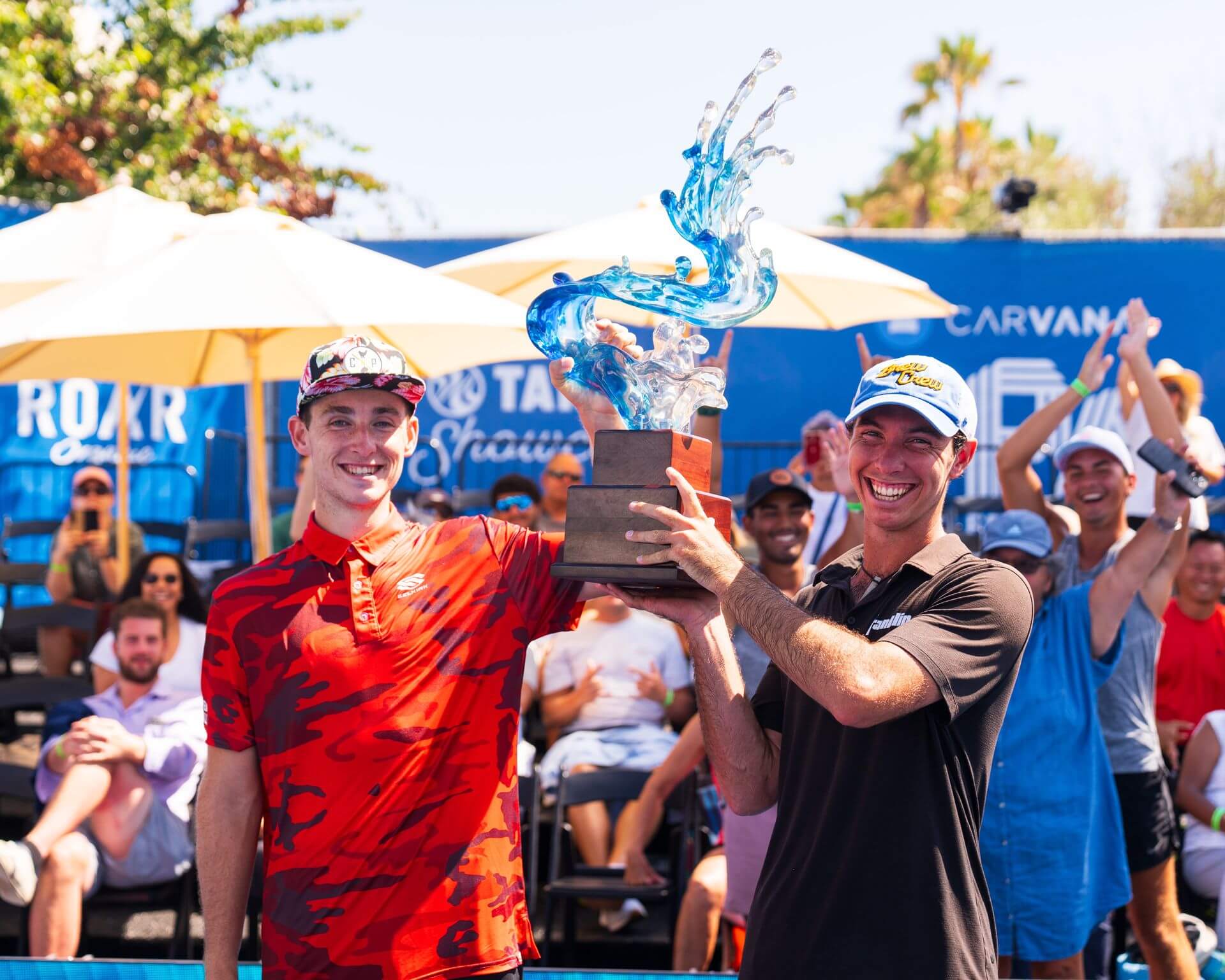 What's next for Dylan Frazier and J.W. Johnson?
Well, after three wins in a row, including back-to-back men's doubles titles on the PPA Tour, including Sunday's victory in the Takeya Showcase, Frazier's answer was pretty simple.
"Four in a row," he said.
Well, that stands to reason. Makes perfect sense. Anyone out there think it can't happen? Because at this point, after their latest victory, Frazier and Johnson are making a case as the best team in pickleball.
"We were today," Johnson said after the four-game, 11-6, 11-4, 10-12, 11-4 win against Ben and Collin Johns. "We'll see next time."
The Johns brothers, who have held the top ranking together for what seems like forever, didn't medal last week and didn't win this week.
Now, some of that might be due to the fact that Collin got injured in a mixed doubles match Friday in Fountain View, Calif., and retired from the match. However, he was deemed healthy enough to play Saturday in men's doubles and appeared to be healthy enough to help brother Ben get into Championship Sunday.
Collin wasn't his normal self, but that didn't affect Frazier and Johnson. 
"It's easy to get focused on getting the ball to the injured player," Frazier said. "We went in there with the mindset that he was 100 percent healthy. He was moving around pretty well and he was mobile enough to be competitive and set them up like usual. We just tried to play normal."
Normal Sunday was a commanding two-game lead, before letting a big lead slip in game three. No matter, Johnson and Frazier dominated in the fourth and got another trophy and achieved another goal.
The Johns hadn't lost in a final since October of 2022, getting 13 golds in a row, including beating Frazier and Johnson at the final of the Texas Open in June earlier this summer. The victory for Frazier and Johnson was their fourth gold of the PPA season.
"I definitely wanted the back-to-back wins and wanted to beat them," Johnson said of getting by the Johns brothers. "Especially for those who were trash talking us and saying we couldn't win against them. Now that we did, you can't say that any more. But yeah, it was an important win for me and us."