Another tournament, another run: Haworth earns first trip to semis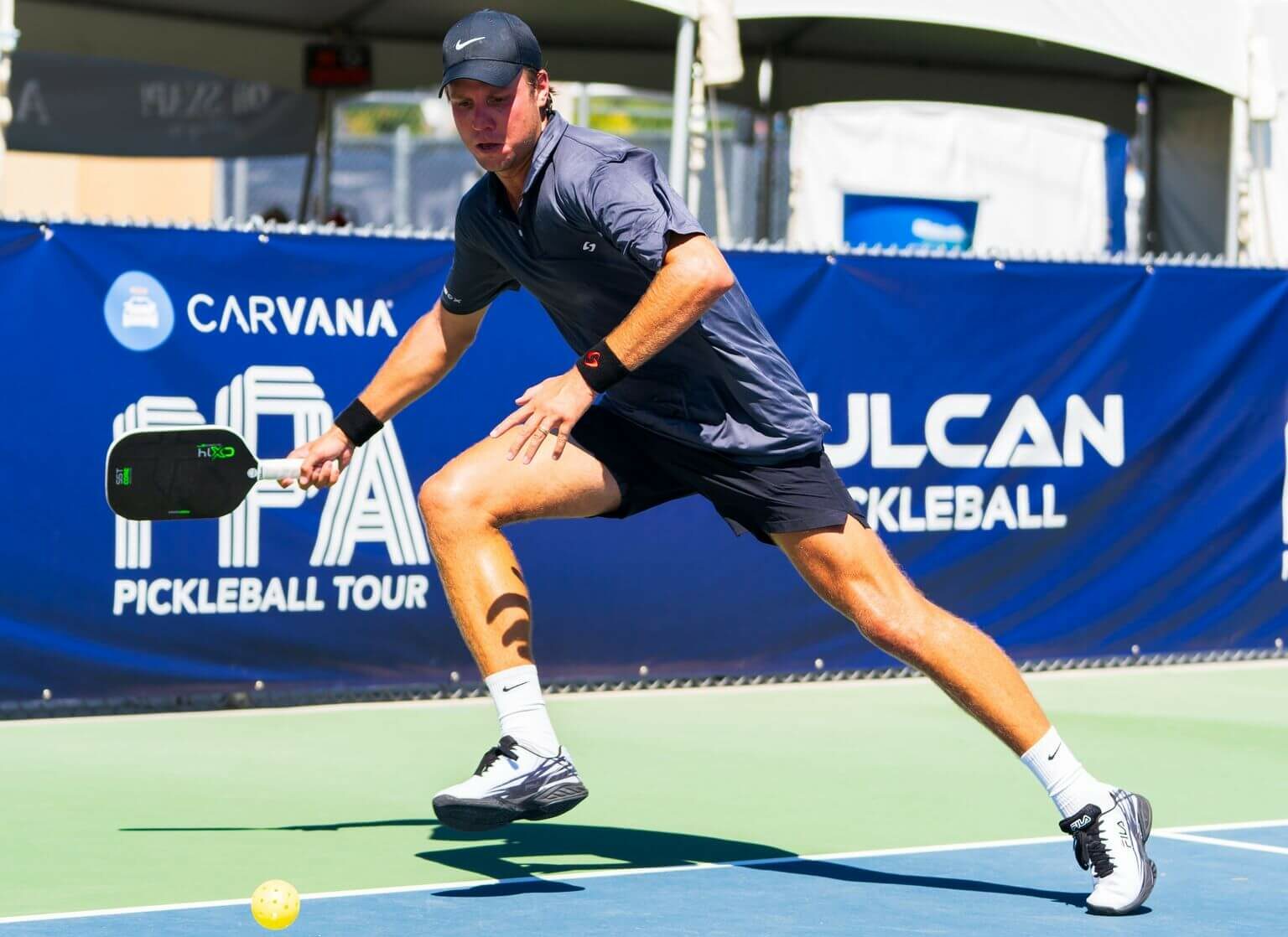 Chris Haworth just wanted to be seen.
And here he was Thursday at the Tournament of Champions in Brigham City, Utah., getting plenty of camera time.
On pickleball's biggest tour, right there in front of everyone on the Grandstand Court of a PPA Tour quarterfinal.
Oh, and not just smiling for the camera. He won against one of the tour's best – Jay Devilliers.
"My goal was to just get on the livestream," Haworth said about his expectations for the week. "That means it would be a successful tournament for me. I knew my first few matches might not be, but playing against Jay, I knew it might be streamed. Getting there is exciting to me."
And it should be because Haworth became the most recent in a season of breakthrough singles performances on the PPA Tour, earning a first trip to the semifinals and winding up fourth at the TOC.
"It's incredible," Haworth said. "Every time I've been in a qualifier, I've been thinking about how good these guys are, but they are close to the same level as the top guys on tour. It takes a lucky break here or there."
Now, no one is saying what Haworth did Thursday was lucky. After all, he didn't just show up Thursday as a total unknown. He entered the tournament as the No. 22 seed.
And in a season where we've seen names like Collin Shick, Connor Garnett, Ryan Eveloff, and even Gabe Joseph, who was a massive underdog and won a week ago at Takeya, have flashes of success and go from relative unknowns to the top of the PPA singles world, Haworth became the most recent success story.
He beat 11th-seeded Hayden Patriquin to start the tournament, then took out sixth-seeded Ryan Sherry, who has earned a gold and a silver in singles on the PPA Tour. In the quarterfinals against Devilliers, Haworth got out to a big lead, won game one, and then held off Devilliers in the second game for an 11-3, 11-9 victory and his first career PPA Tour semifinal showing.
Haworth lost to second-seeded Tyson McGuffin in the semifinals and then fell to top-seeded Federico Staksrud in the bronze medal match, but what an opportunity in Utah, getting to play against four of the top-six-seeded players and beating two of them.
"I had been to one quarterfinal," Haworth said of his run back in March at the Florida Open. "I didn't have that much pressure because there wasn't that much expectation. The pressure was on him. I got a little nervous, but I was more nervous for my first two matches."
Well, Haworth settled in nicely and for the second week in a row, raised his game. Last time out in St. Louis, he won more than a half-dozen games in the back draw, and this week, playing on pickleball's top tour, Haworth had his best finish.
What's next?
Haworth is off to Kansas City for the Kansas City Open, only about five hours away from his home in Oklahoma City. It's another chance for Haworth to see if he can continue his impressive run.
"It will be the first time I've played back-to-back events on the PPA Tour and hopefully that will mean I can play more of a full schedule since I'm having success," he said. "I have always known I can do it, and you don't have a chance to win if you don't believe in yourself. I believe that I can do it."
Veteran and crowd favorite Tyson McGuffin heads to Saturday's final against young buck, Connor Garnett, who has been consistently impressive over the last few months.