Sunday in Orlando is going to be a great mix of age-old matchups interspersed with some new faces.
It will be the perfect combination of the atmosphere that the PPA has taken ownership of this year – a generous helping of the best players in the world alongside a dash of the unknown.
That means a Championship Sunday in Florida featuring the names you know like Ben Johns and Anna Leigh Waters and a few you might not know, like Jackie Kawamoto and Ryan Sherry.
Let's start with the familiar.
Ben Johns will be going for a Triple Crown after making it through the men's doubles bracket Saturday at the PPA's Hertz National Championship. He and brother Collin won all eight games, allowed more than five points in a game just twice and cruised into the final as the No. 1 seed with an 11-2, 11-6 victory over the fourth-seeded pairing of Jay Devilliers and Tyson McGuffin.
The Johns brothers will take on the No. 2 seed – Matt Wright and Riley Newman. The matchup will be the 13th this season between the two teams with the Johns brothers leading 8-4. However, Newman and Wright won the last matchup two weeks ago in California and seem to have found a game plan that works against the Johns duo.
"It's a great story for the sport, and we've gone back and forth the second half of this year," Wright said. "It'll be a lot of fun. I cherish every moment playing them. It's fun. It's competitive. It's high-level. I'm hoping the fans get real loud."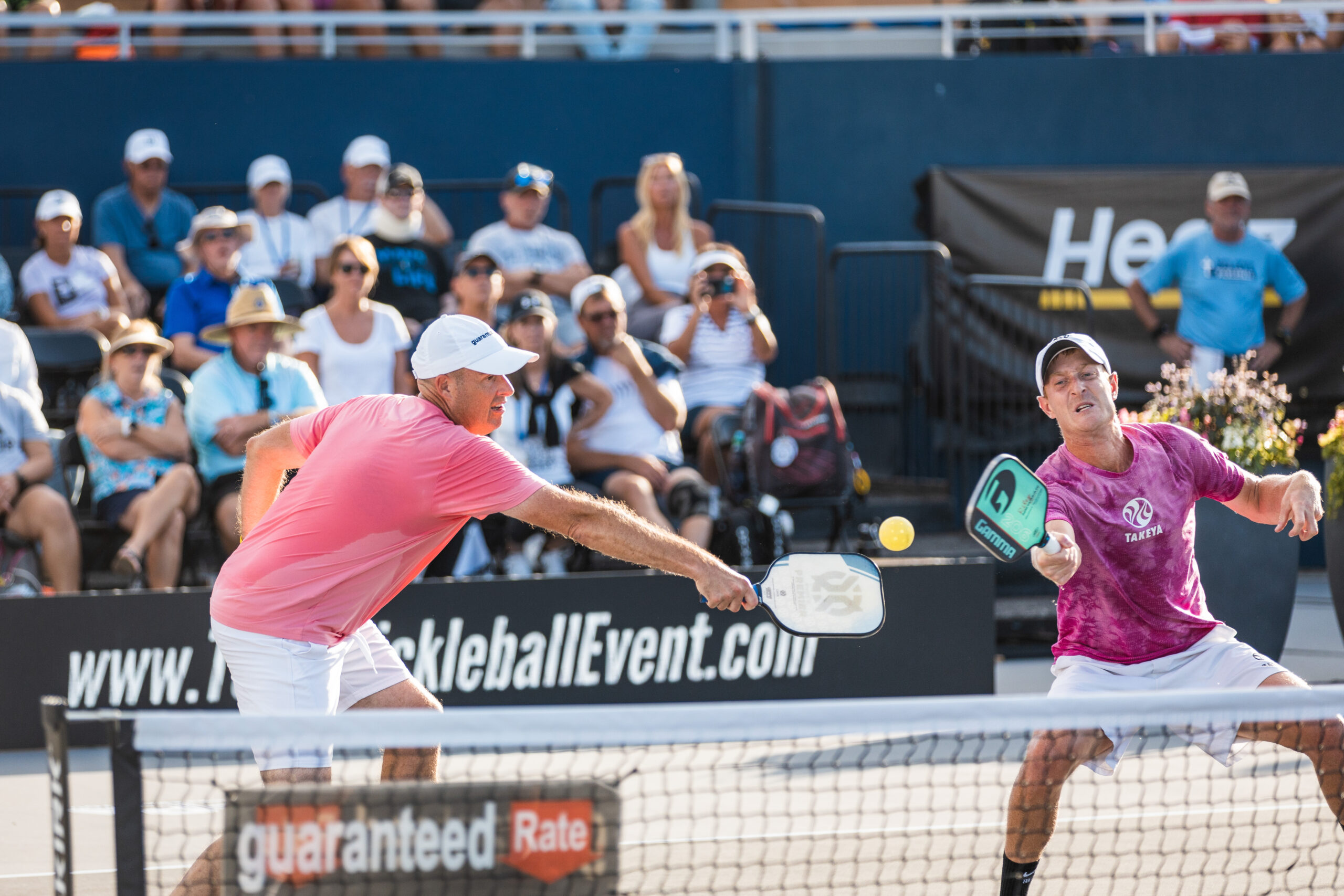 Wright and Newman blazed through their half of the bracket without dropping a game and were embracing the energy in Orlando.
"My favorite part is the people," Wright said after earning a spot in the finals. "They are friendly and engaging, and they love to approach the players. And candidly, we like it too, and I try to never take that for granted. I can get a little fiesty on the court sometimes, but I try to get along with everyone off the court."
Johns will also be in the mixed doubles finals with Waters and will be in the singles final, too. 
And Waters will be going for a Triple Crown as well. She and partner Catherine Parenteau beat Jessie Irvine and Anna Bright, 11-13, 11-6, 11-9 on Saturday in the semifinals, thanks to a remarkable game three rally, coming back from down 8-3.
"If we're down, we have the potential to come back," Waters said. "We were down 10-3 in a game in the quarterfinals and we came back so I told Catherine that it's do-able."
Waters will play in the singles final against Salome Devidze and will team with Ben Johns in the mixed doubles final.
Two other familiar faces on Championship Sunday will be Newman and Parenteau, who will be in the mixed doubles final together. Both are also competing in the men's and women's doubles finals respectively, with Parenteau playing against her women's partner.
Got all that? Ok, on to some of the newer faces.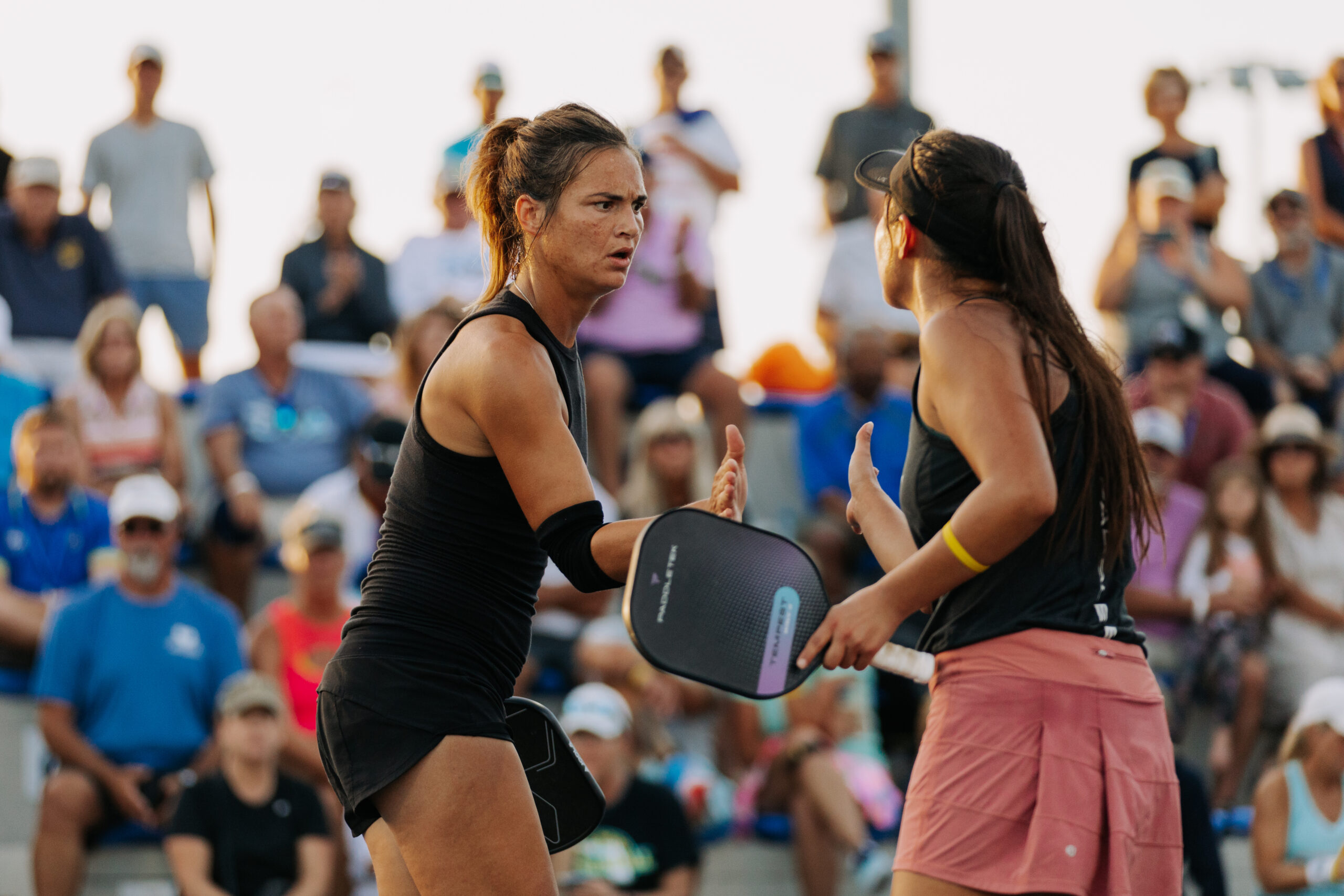 If you've watched the PPA Tour this season, you're used to the above names playing in the biggest matches, but you may not be familiar with some others, like Kawamoto who teamed with Jansen and made her way to the final as the No. 4 seed with an 11-6, 11-7 victory over the top seed and familiar names, Callie Smith and Lucy Kovalova.
"Well, I was going to go to Universal Studios Sunday," Kawamoto said. "So that trip has been canceled. That's OK, I'd rather be here."
Kawamoto will be playing in her first Championship Sunday event.
"We're a tough matchup," Jansen said. "Jackie doesn't miss a ball, so it's easy for me to play with her. I have to have people around me who have confidence in me and that brings confidence out of me. I know Jackie trusts me and thinks I'm a great player and that brings the best out of me."
Jay Devilliers and Tyson McGuffin fought their way back to take the bronze against Tyler Loong and AJ Koller in the backdraw 11-6, 11-4. On the ladies' side, it was Lucy Kovalova and Callie Smith who came away with the bronze 13-11, 11-3 over Irina Tereschenko and Parris Todd.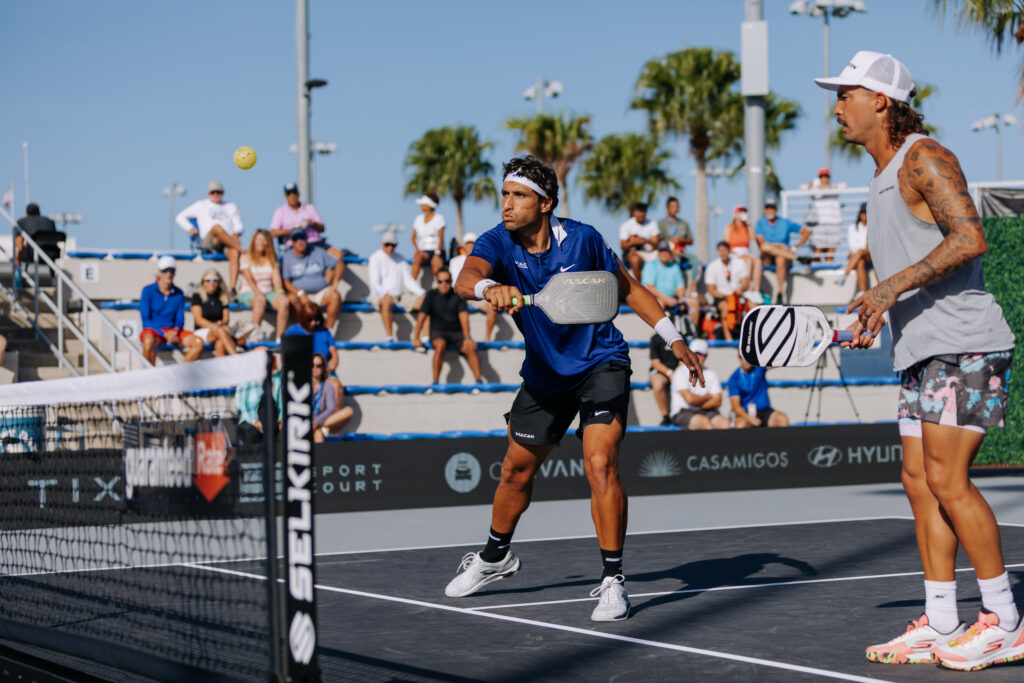 Devidze will also be going for her first championship win and will take on Waters in the women's final. Another fresh face on Championship Sunday is Ryan Sherry, who will take on Ben Johns in the men's singles final.
It should be a good day for pickleball in Orlando. The Tennis Channel will have the broadcast starting at 10 a.m. local time.