The No. 1 seed Tyson McGuffin won't be playing singles on Sunday.
No. 2 seed Ben Johns won't be there, either.
Wait, what?
Call it an unexpected start to the Peachtree Classic in Peachtree City, Ga. Hard to think of it any other way. Instead of the big names and the top-two seeds, it's No. 4 seed JW Johnson in the final against 11th-seeded Julian Arnold, who will be competing in only his second final ever on the PPA Tour.
And that's just what happened on Thursday alone. We'll see what goes on once the weekend gets here.
On the women's side, it's Callie Smith against No. 1 seed Anna Leigh Waters, in a not-so-unfamiliar matchup.
Johnson beat friend and past doubles partner Dylan Frazier, 11-5, 13-11, holding off multiple game points against Frazier and will face Arnold in the final, who beat Johns, 11-3, 11-8 on the other side of the bracket.
"I'm trying to stay mentally positive and try not to get too down out there," said Johnson, who probably has one the calmest dispositions on tour. It's hard to tell when Johnson is upset, happy, indifferent, or anything else, for that matter. But he keeps winning.
"He missed a couple of easy ones that he usually makes," Johnson said of Frazier. "Maybe he just had an off-day. I was just trying to stay in there and make less unforced errors."
Johnson was on the same side of the bracket as McGuffin, but McGuffin lost a round-of-16 match to 17th-seeded Alvaro Terron with one of oddest scores you'll see. McGuffin won the first game, 11-0, but Terron won the next two, 11-7, 11-6.
Meanwhile, Johnson swept his way into the final without losing a game, including victories against the 20-seed Ryler DeHeart, No. 5-seeded Federico Staksrud and, finally, the No. 8-seeded Frazier.
On the other side of the bracket, Arnold grinded his way to the final, needing three games to win in the round of 16 against 27th-seeded Tito Lladro and three games to beat No. 3 seed Jay Devilliers in the quarterfinals before sweeping Johns in the semifinals.
"I really like to play the best in the world," Arnold said. "I play my best against the other top players. This is my second Championship Sunday singles try and I'm hungrier this time."
Johns went on to win the bronze, but the story of the back-draw was the 41st-seeded Christian Alshon. Alshon started his day with victories against No. 24-seed Brett Ross, then upset the ninth-seeded Hayden Patriquin, 11-8, 8-11, 11-2 before losing to Frazier.
Then Alshon went on a run, winning five matches in the back-draw, and beating the No. 42 seed Lewis Halski, No. 18 seed Mitchell Vegas, No. 10 seed Rafa Hewitt, No. 3 seed Devilliers and 8th-seeded Frazier in a revenge match, before falling to Johns in the bronze medal.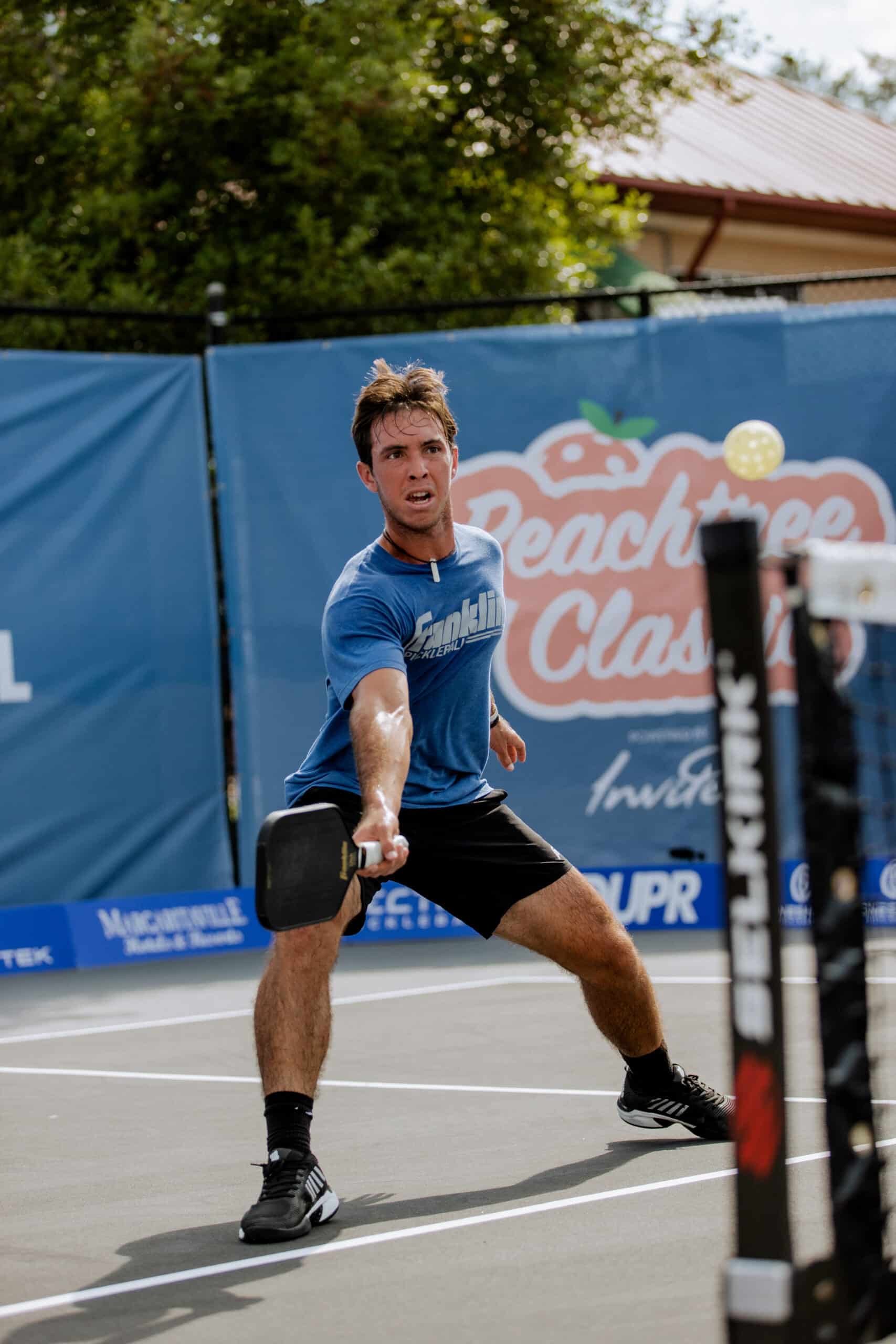 Meanwhile, on the women's side, Waters allowed only 11 points total in three matches, cruising to the final where she'll meet Smith, the No. 3 seed. Smith earned herself a bit of revenge against seventh-seeded Salome Devidze, 12-10, 11-3, as Devidze had beaten her last week at the Grand Slam in Cincinnati.
"When you have your friends and coaches behind you, things are just easier," said Smith, who usually has a committed cheering section in her corner each tournament, but came to Georgia this week on her own. "I really appreciate my family, and I miss my kiddos."
Anna Bright went on to win the bronze, beating Mary Brascia, 11-5, 11-3. The fifth-seeded Bright fell to Waters, but beat No. 2 seed Catherine Parenteau in the back-draw, 15-11. Brascia, the 10th-seed, won four matches in the back-draw, including a win over Devidze after losing to her in the opening match of the day.
Today in Peachtree City is mixed doubles where we'll see Waters and Johns in an impressive 25-team field. Waters and Johns are the top seed. Matt Wright and Lucy Kovalova are the No. 2 seed. Parenteau and Newman are the No. 3 seed.
Catch all the action today on PPA TV and Tennis Channel starting at 11 a.m. EST.