Resides: Delray Beach, FL
Turned Pro: 2018
Birthday: May 11, 1979
Age: 43
Height: 5′ 6″
Plays: Right-Handed
Paddle: Paddletek Bantam TS-5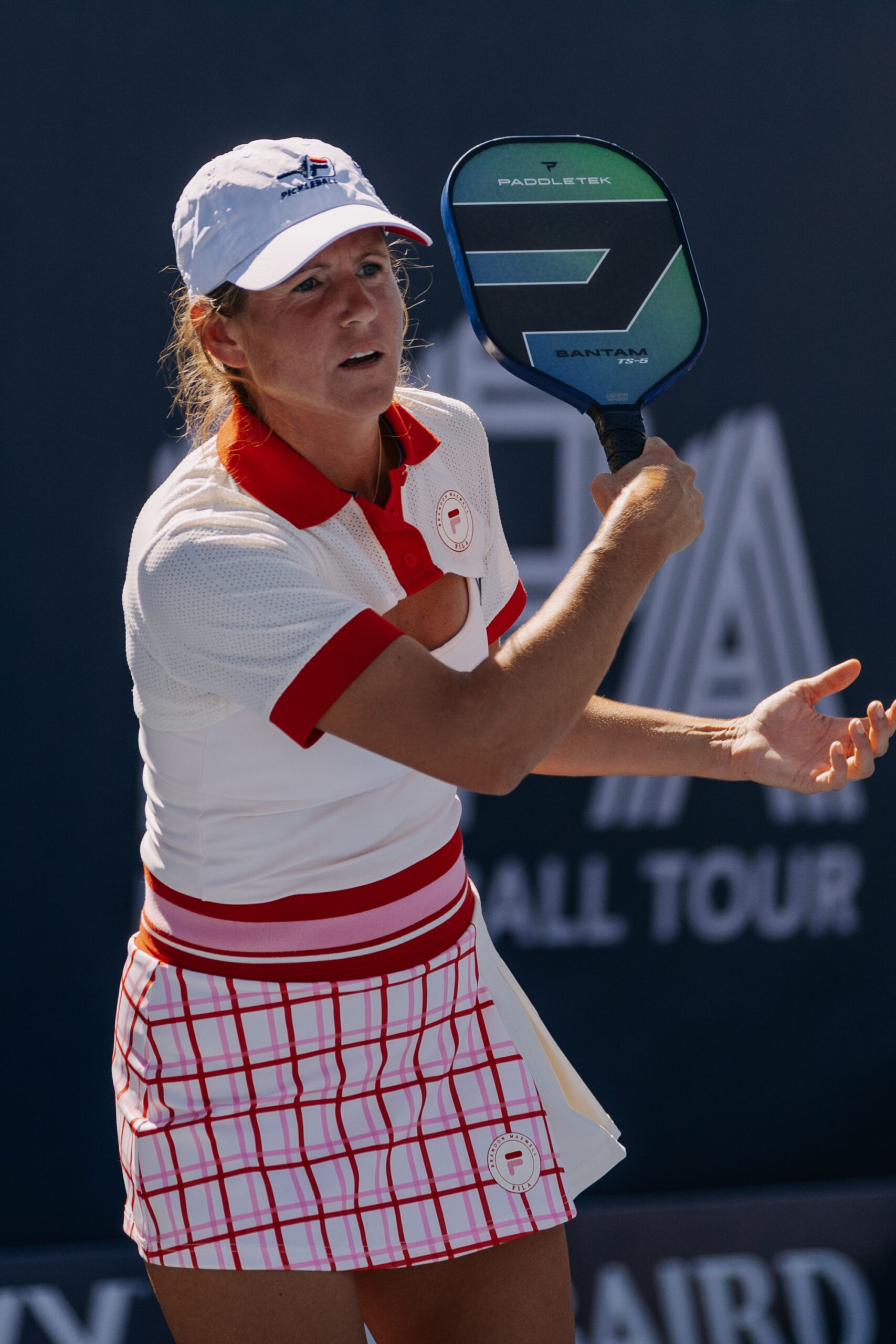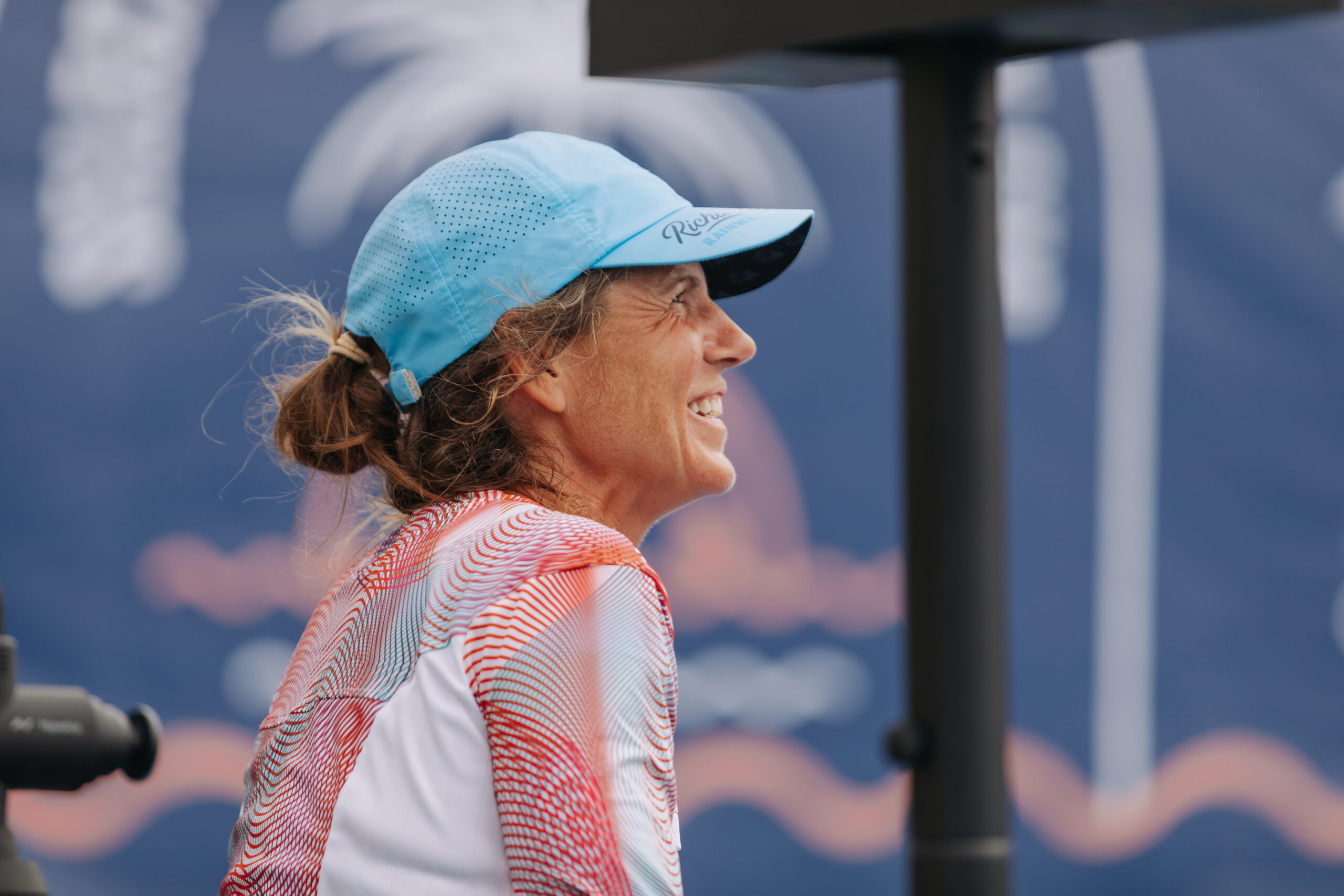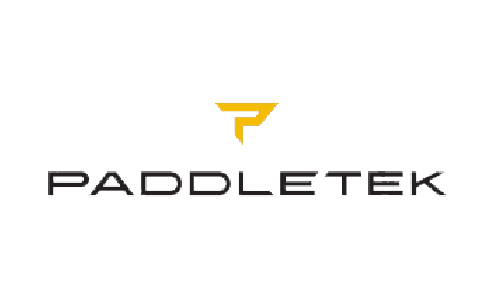 Meet Leigh Waters
Leigh Waters is Top 10 in the world in women's professional pickleball and specializes in Women's Doubles. She is well-known for partnering up with her 14 year old daughter, Anna Leigh, in this division, as well as developing the two's family trait of "banging" and "ripping" on the pickleball court. When the Waters made their debut in pickleball, they pioneered a new playing style that relies on power and reflex volleys paired with rock-solid defense and resets. Rather than patiently dinking and waiting for their opponents to make a mistake, the Waters prefer to speed things up and muscle their way through points – an aggressive style that has won them a passionate fan base.
Waters is a national champion in Women's Doubles at the Tournament of Champions, as well as at the Margaritaville USA Pickleball Nationals Championship. She is a bronze medalist at the 2021 US Open, a bronze medalist at the Simone Florida Grand Slam, and a silver medalist at the 2021 Acrytech Atlanta Open.
Waters took the whole of 2020 off from pickleball due to concerns about COVID-19, but has made quite a splash since her return to the Pro Circuit in 2021. A former tennis player and mom of one, Waters is all business on court and full of smiles off of it. Outside of pickleball, she enjoys shopping, interior design, and spending time with my family and friends.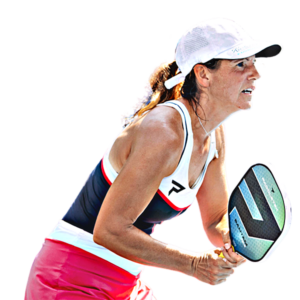 Follow Leigh Waters on Social Media!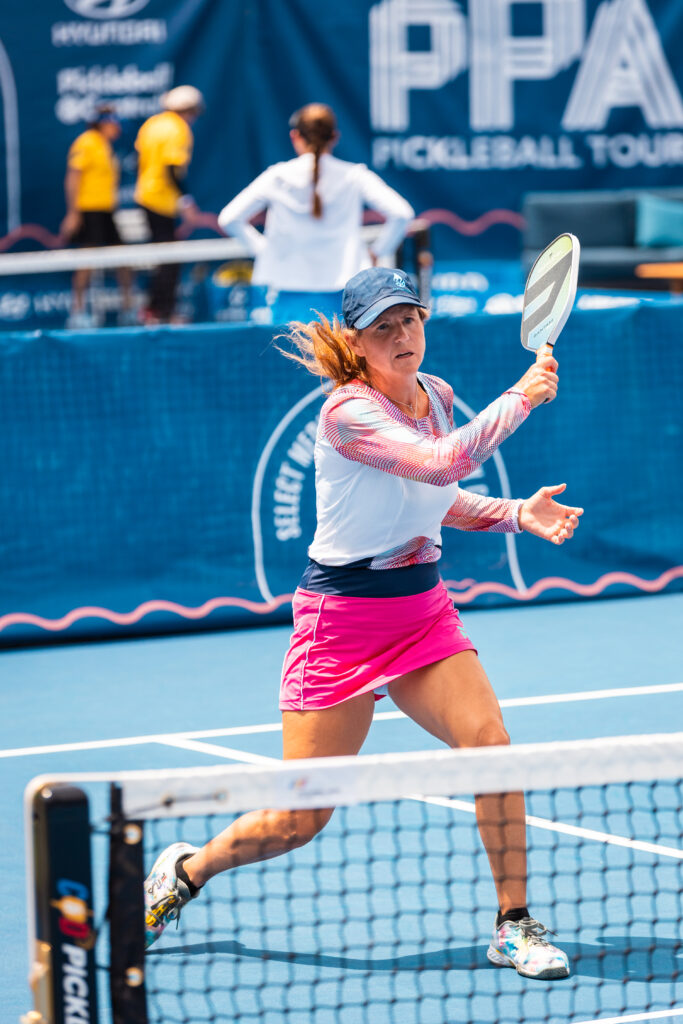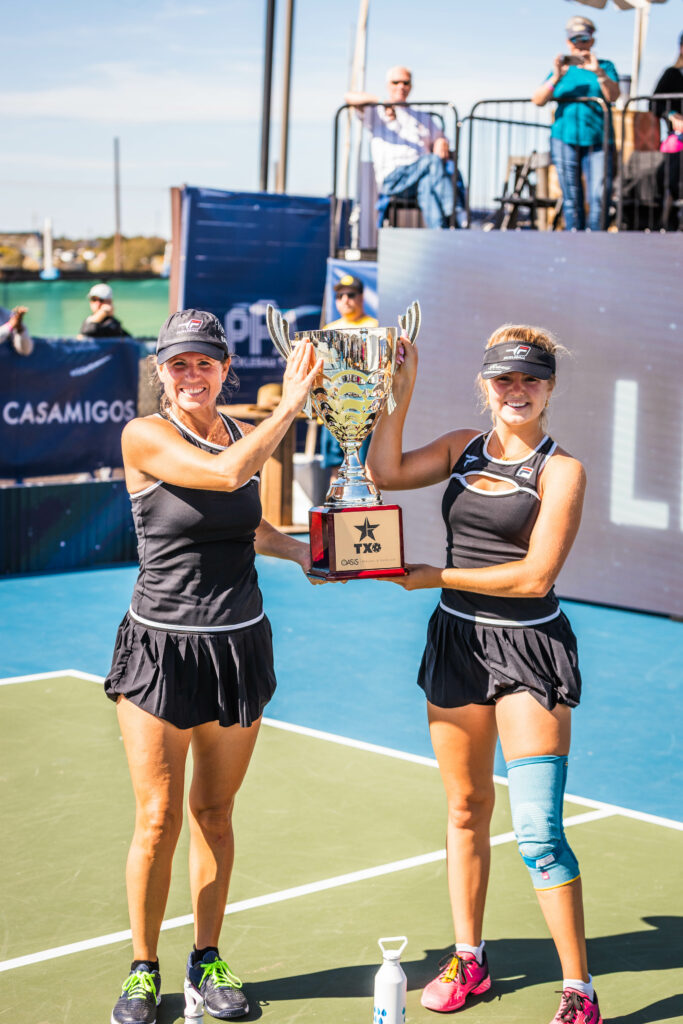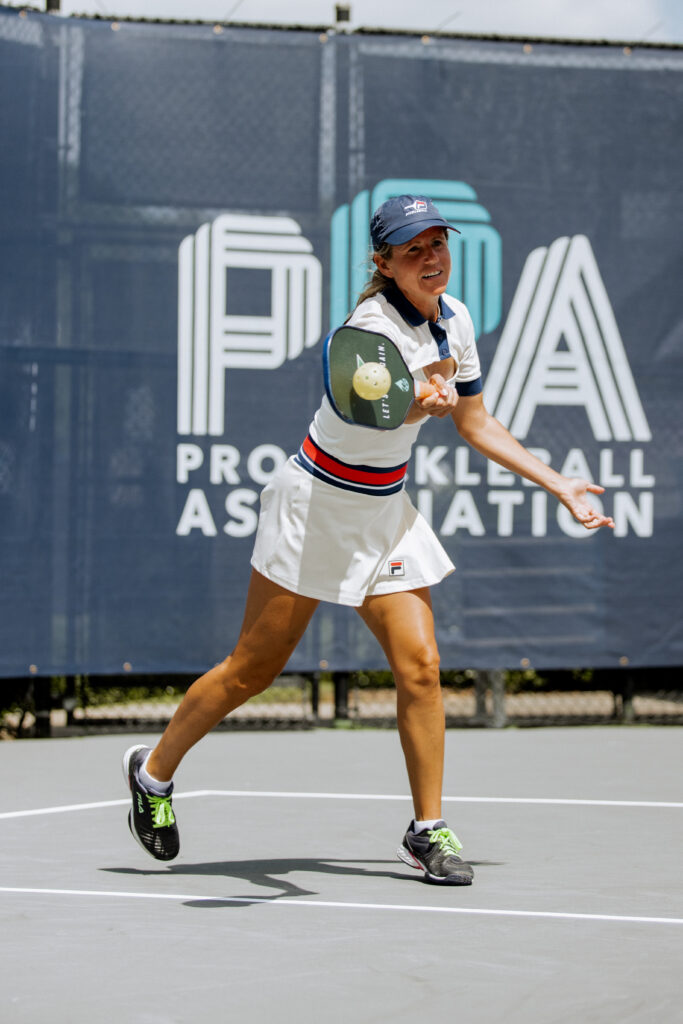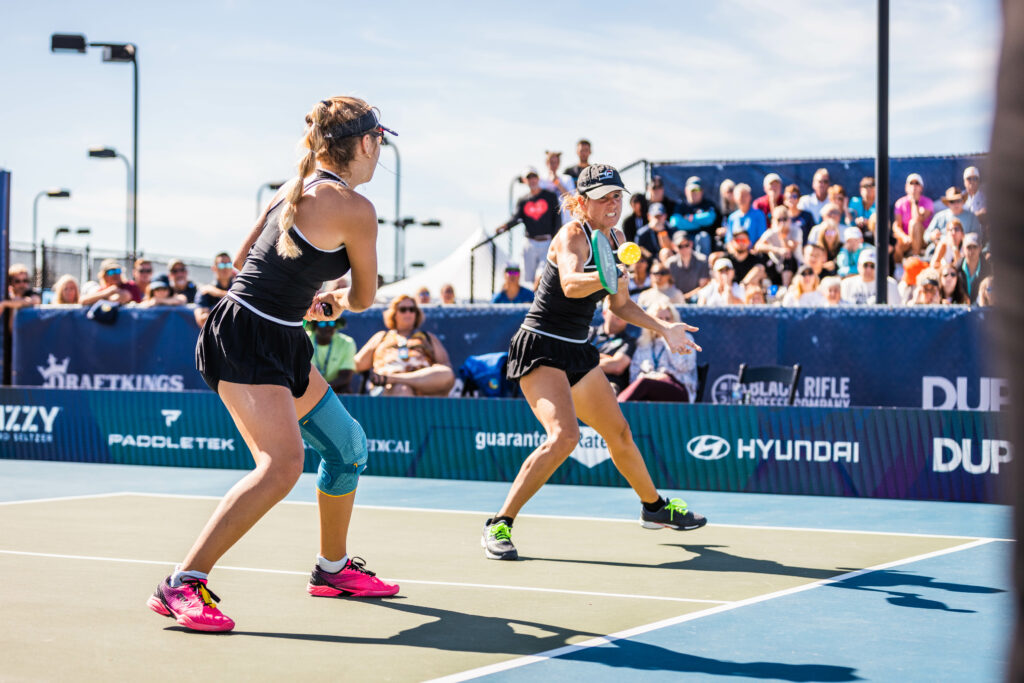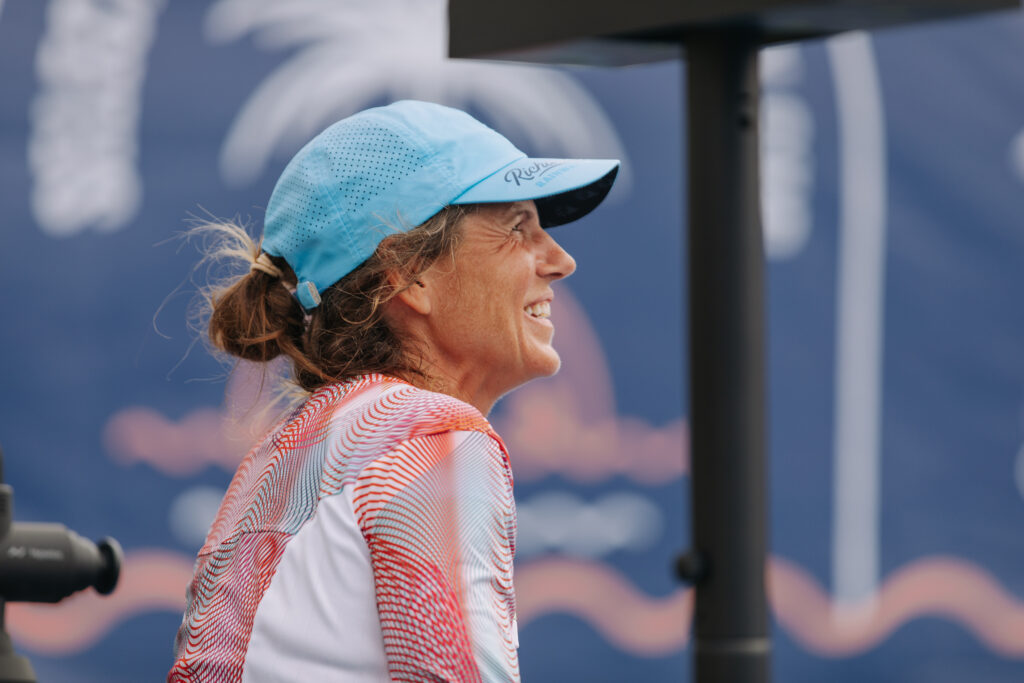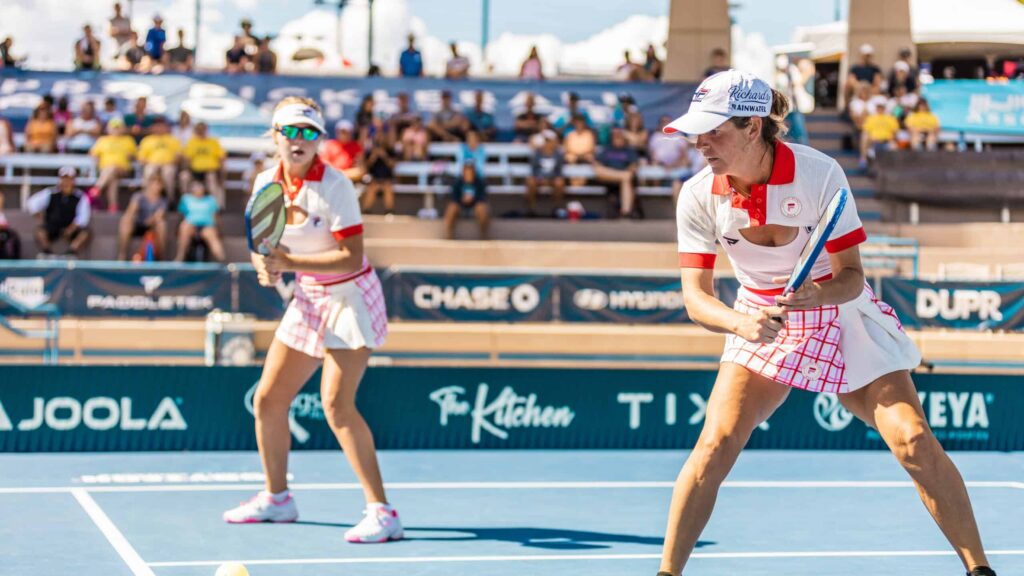 Watch Leigh's Past Matches
See Leigh Waters in Action