Storylines to Follow: JW Marriott Desert Ridge Open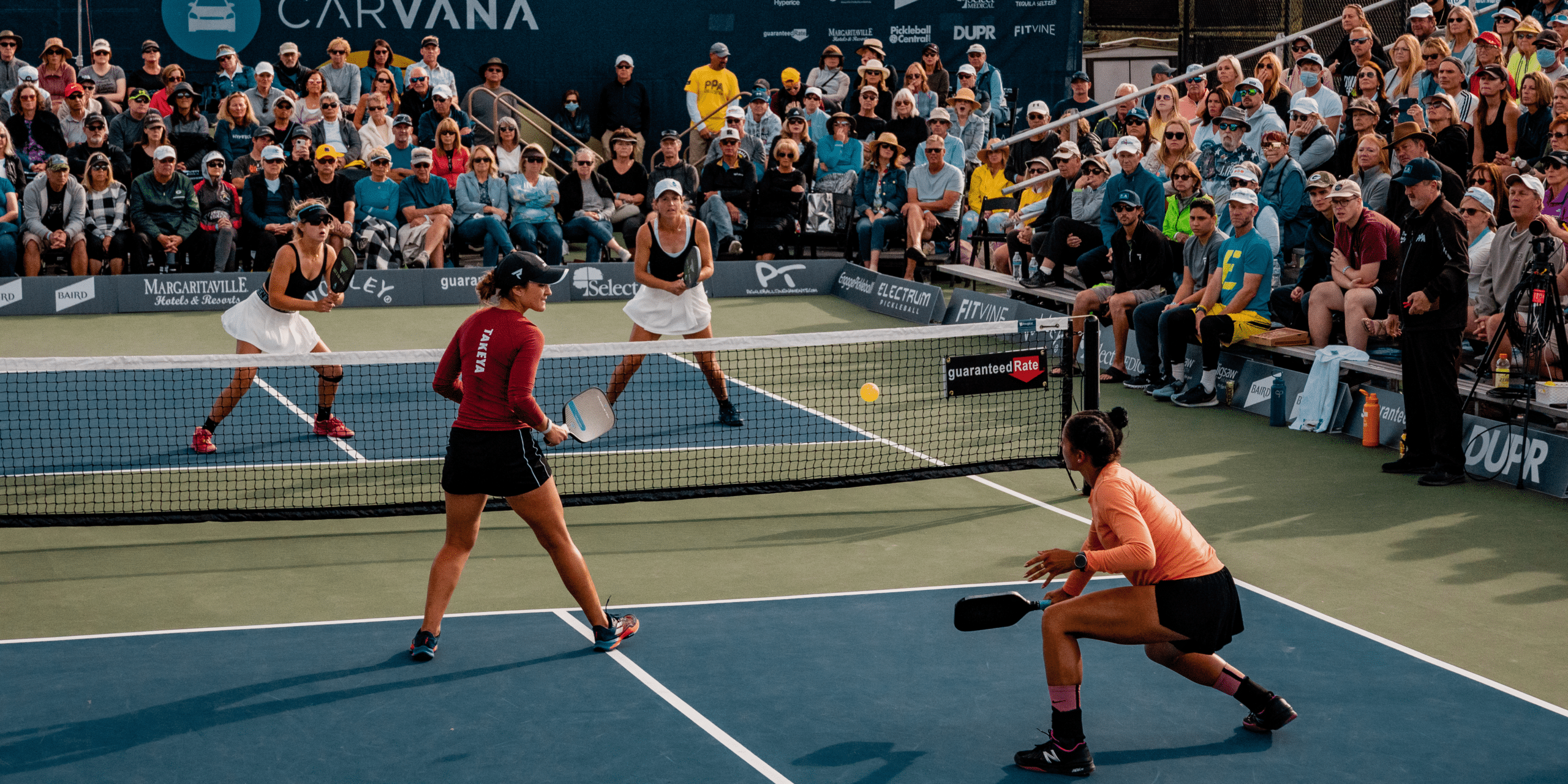 Another big week on the PPA Tour kicks off with some exciting storylines for fans to follow and look for. Read on for more!
QUICK HITS:
Will there be a 2nd consecutive "double triple crown" for now 16-year-old Anna Leigh Waters and Ben Johns to start the 2023 season (winning singles, doubles, and mixed)? Anna Leigh's birthday was January 26.
Waters and Johns won the triple crown in the first 2023 Carvana PPA Tour event (The Hyundai Masters at Mission Hills Country Club) on January 15.
What will the impact of the just completed Major League Pickleball (MLP) event be on this tournament? Some players thrive on team play versus individual/duo. Pros will also be playing with a different ball compared to last weekend (Onix Dura Fast 40 vs. Franklin X-40 in MLP).
The Los Angeles Mad Drops were the MLP Premier Level winners with a team make up of Catherine Parenteau, Irina Tereschenko, Julian Arnold, and Thomas Wilson. Will confidence spill into this tournament? Note, Wilson and Arnold are paired up again for this event!
MEN'S SINGLES:
JW Johnson is the defending singles champion at this event, winning over Tyson McGuffin. McGuffin will not be playing due to an injury and his team put out the following statement: "Tyson will not be playing in Desert Ridge this weekend due to a minor foot injury. He plans to be back competing in a few weeks."
WATCH OUT FOR: Connor Garnett (who made an impressive run to the semifinals at the Masters).
WOMEN'S SINGLES:
Anna Leigh Waters, the defending champion, has not lost since last June.
WATCH OUT FOR: The Field – can anyone make a run and push Anna Leigh Waters?
MIXED DOUBLES:
Ben Johns and Anna Leigh Waters debuted as a team and won this tournament in 2022…can anyone beat them in 2023? Can brand-new "Super Duo" Riley Newman and Anna Bright make a run?
WATCH OUT FOR: Thomas Wilson and Vivienne David who were impressive at the Masters, securing a bronze medal.
WOMEN'S DOUBLES:
Callie Smith and Lucy Kovalova hit the ground running with their new partnership in 2022, winning this event over Jessie Irvine/Catherine Parenteau. Anna Leigh Waters, bronze medalist in 2022 at this event with her mom Leigh, is now playing with Catherine Parenteau. This duo won the Hertz National Championships together in December. Anna Bright, 2023 Masters Champion with AL Waters, will be playing with Vivienne David.
WATCH OUT FOR: Andrea Koop/Jorja Johnson
MEN'S DOUBLES:
Ben and Collin Johns are the defending champions and have won 12 titles since this event in 2022. How will the flashy new partnership of Jay Devilliers and DJ Young progress in their second tournament together?
WATCH OUT FOR: Julian Arnold/Thomas Wilson