Sock, Waters impress on ESPN2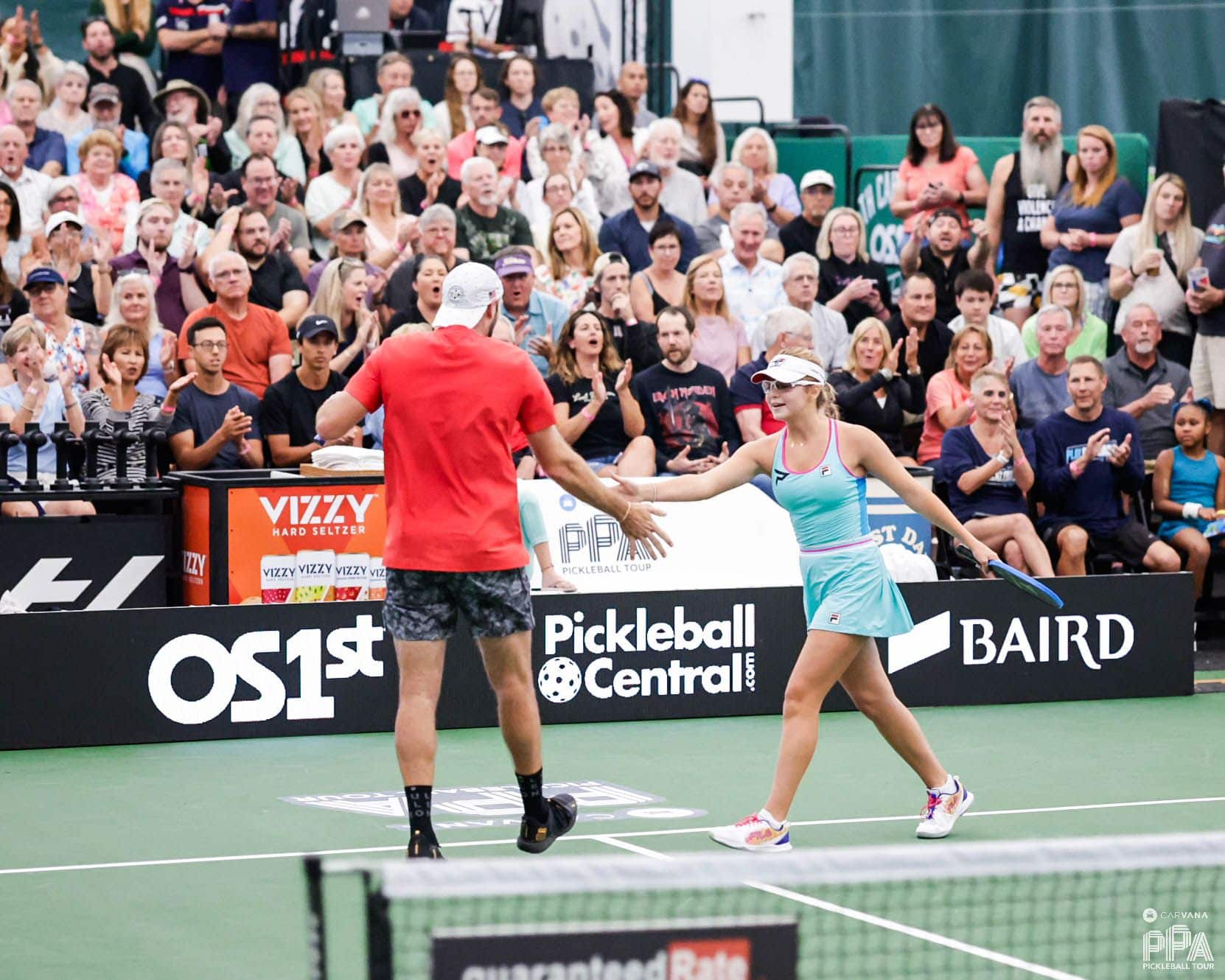 What a debut for Jack Sock.
What a weekend for Anna Leigh Waters.
The North Carolina Open started with Sock's first appearance in a professional tournament and ended with another triple crown for the best player in the women's game.
That's your storyline, and ESPN2 was there to document the final match of the tournament – a victory by Waters and Sock earning the mixed doubles title with a 3-11, 11-2, 11-3 win against Riley Newman and Allyce Jones.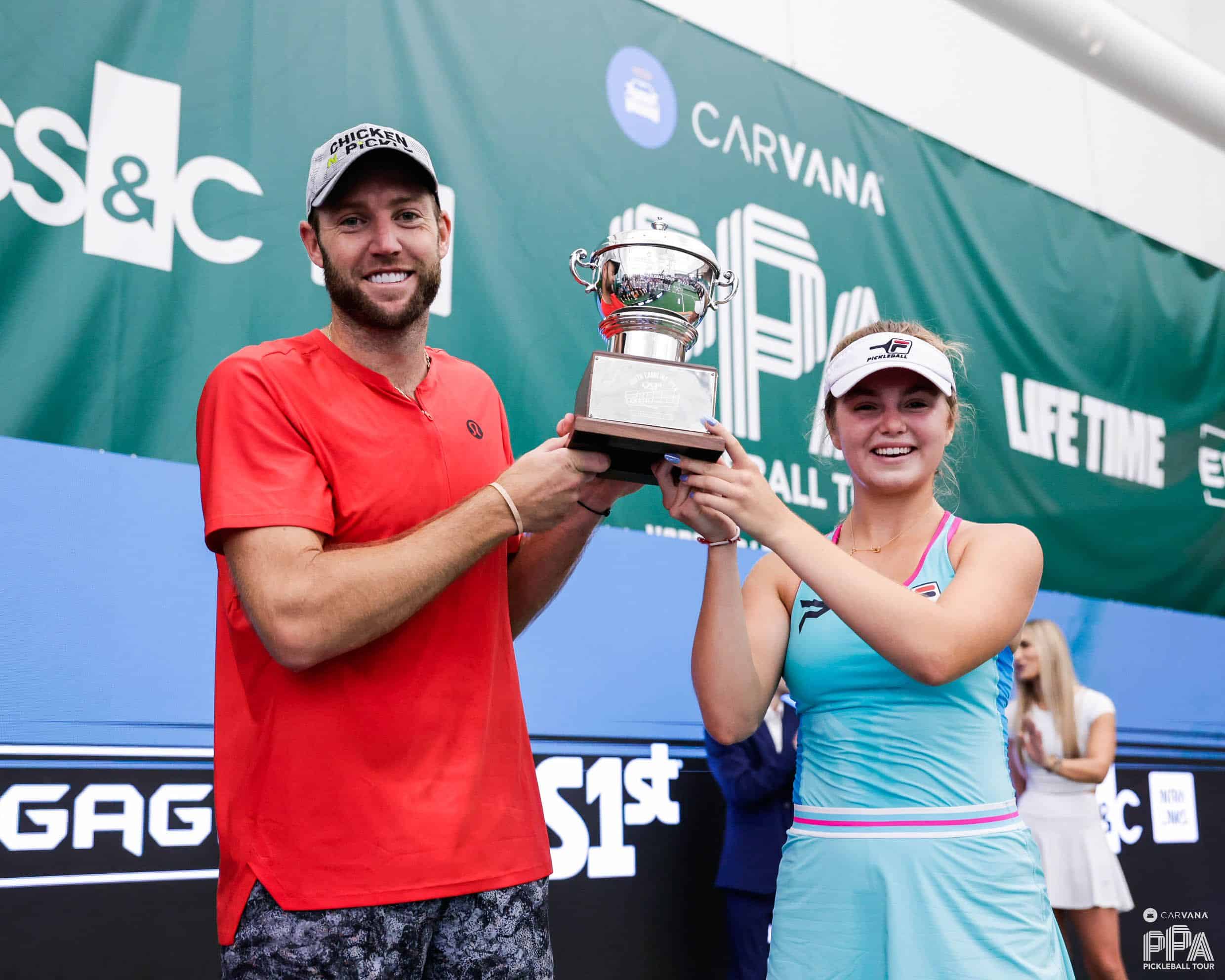 And while the talk started and ended with Sock, a former top 10 singles and doubles player in professional tennis, the pickleball world still belongs to Waters, who wrapped up a Sunday with a singles domination over Lea Jansen and a crushing three-game win with Catherine Parenteau in the women's final.
Sock made the quarterfinals in the singles draw, was bounced out in the first round alongside Tyson McGuffin in the men's draw, and looked as though they were heading for a quick exit on Sunday in the mixed final after losing the first game.
"I was just overthinking it too much," Sock said of the slow start. "I just had to show up. I was able to flip the script a little in the second and third games and use my athleticism, power and reach. We vibed well in that second and third game."
They did. With Newman taking over in game one, Sock and Waters were on the defensive. Games two and three went the way of Sock and Waters as they got super offensive, relying on power and speed over the slow-down game.
"He's used to playing on big stages," Waters said of Sock. "I didn't have to say anything to him. We came out flat and I said, 'Let's just have some fun and bring some energy.' We gelled and took that to the third game."
The win spoiled Newman's attempt at a 21st gold medal on the PPA Tour. He and partner Matt Wright won gold in the men's draw on Sunday. Meanwhile, Waters earned her fourth triple crown of 2023. She's unbeaten in women's doubles and has lost just once in both singles and mixed doubles.
While Waters extended her dominance, could this be the beginning of Sock's? He didn't exactly commit to a full-time PPA schedule, but he didn't rule it out either.
"I've been so stoked for this weekend for a long time," Sock said. "I've been a fan of the sport for a long time. I've had this weekend marked for a while, and I'm fortunate and blessed to have had a successful weekend in the town I live in. The PPA has been all that I was hoping for. I'll be around the scene more in the future."