SELKIRK RED ROCK OPEN STORYLINES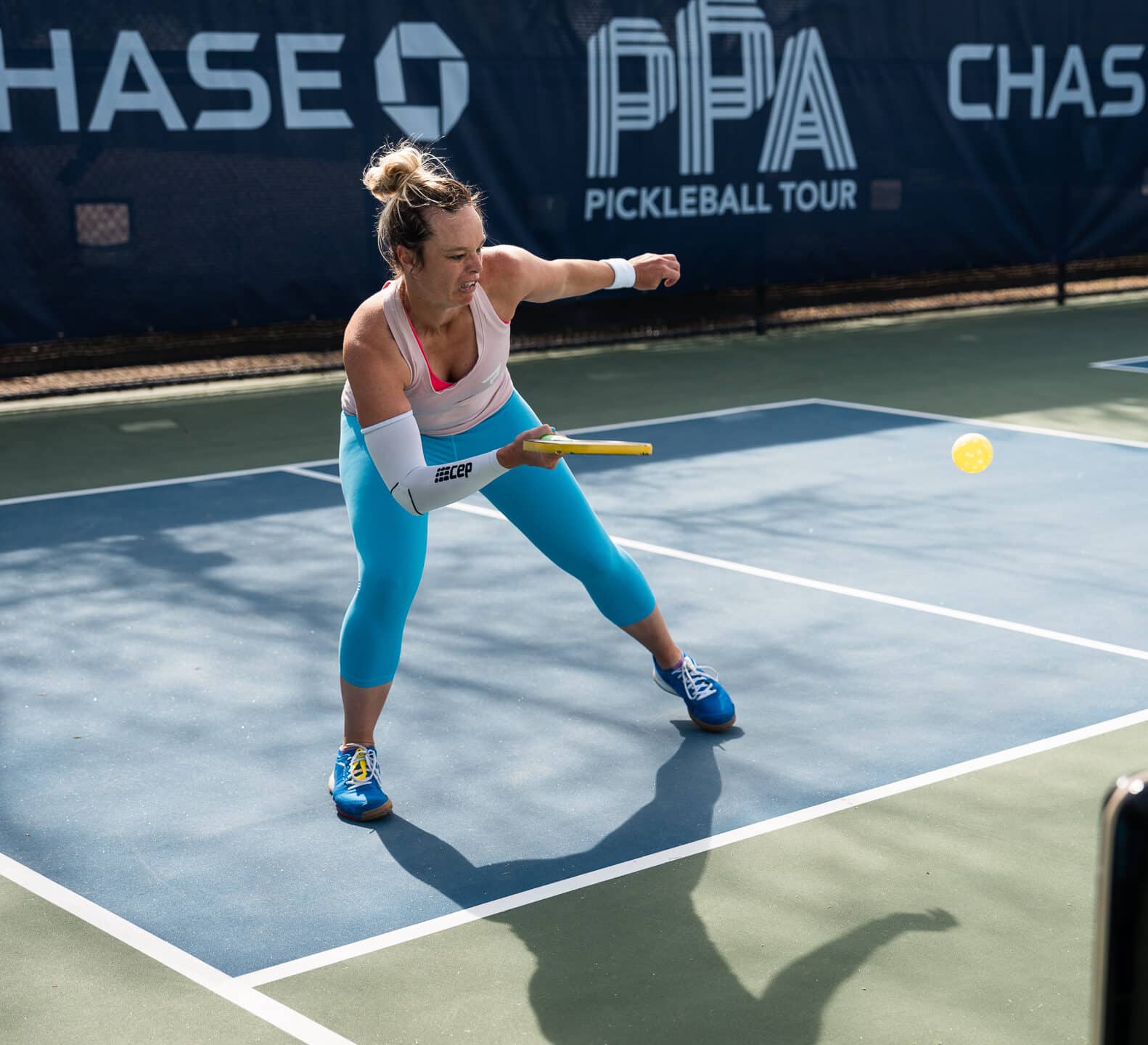 OVERALL TOP 5:
ALTITUDE ADJUSTMENT: Going from 13 feet above sea level in Daytona at MLP to 2,700 feet above in St. George, UT, the players will have to adjust to the lighter air.
NEW MAN WITH RILEY: James Ignatowich will be paired with Riley Newman, as Matt Wright is not in the draw.
MeghanVP: Meghan Dizon arrives in her home state of Utah as the MVP of Major League Pickleball, having played a huge role in the Seattle Pioneers title.
MEET YOU AT THE BAR: Dekel Bar has swooped in to play with Collin Johns and Lucy Kovalova in place of their traditional partners, Ben Johns and Matt Wright, respectively.
NO DEFENSE: Because Ben Johns and Anna Leigh Waters will not be playing in this event, we will have zero champions defending their titles. Why? Because Red Rock 2022 was the first PPA Tour tourney to boast a "double triple" crown.
VENUE:
Year 3 for this event – like year one, there was some snow forecasted earlier this week! Hopefully, the snow won't materialize, but it will be chilly.
Utah-specific Championship Saturday format for this event. Easter is Sunday.
Nearly 1,000 players in this event – the Utah picklescape grows by leaps and bounds every year.
Utah pros will be well-supported by a large contingent of fans from the state and will include Spencer Smith, Chuck Taylor, Tyler Loong, Etta Wright, Callie Jo Smith, Allyce Jones and Meghan Dizon.
MEN'S SINGLES:
Defending medalists: Ben Johns, Tyson McGuffin, Jay Devilliers.
How does Federico Staksrud play as the top seed, without Ben Johns in the mix?
Not entered in singles (or in any event): JW Johnson and Dylan Frazier.
WATCH OUT FOR: Can a singles specialist sneak into the medals with some of the top players not in the field?
WOMEN'S SINGLES:
Defending medalists: Anna Leigh Waters, Lea Jansen, Anna Bright
Allyce Jones grabbed a bronze in Austin – can she jump back on the podium in Utah?
WATCH OUT FOR: Catherine Parenteau – she wants to be back on top in singles and is the favorite with AL Waters not playing this event.
MIXED DOUBLES:
Defending medalists: AL Waters/Ben Johns, Catherine Parenteau/Riley Newman, Jessie Irvine/Jay Devilliers
Anna Bright is now ranked #5 in mixed – was outside the top 10 as recently as February 15, but her ranking has skyrocketed due to her recent stellar performances.
Jay Devilliers and Callie Smith – lots of talent plus a passionate team-base as Smith is one of Utah's favorites.
WATCH OUT FOR: First time partners, Andrea Koop and Riley Newman.
WOMEN'S DOUBLES:
Defending medalists: Waters/Waters, Kovalova/Smith, Barr/Stratman
Anna Bright is paired with Vivienne David (played against each other for the title in Austin).
Catherine Parenteau is paired with Andrea Koop who played brilliantly at MLP in Daytona.
WATCH OUT FOR: Meghan Dizon and Etta Wright – the duo was terrific together in Daytona at MLP and will have the crowd behind them as both women hail from Utah.
MEN'S DOUBLES:
Defending medalists: Johns/Johns, Newman/Koller, Loong/Dawson
Tyler Loong (MLP Daytona Champ with the Seattle Pioneers) and Callan Dawson have not hit the podium in 2023 so far – will this be their breakthrough event?
Collin Johns and Dekel Bar are paired – new Night Owls teammates after the MLP trade last week.
WATCH OUT FOR: the first-time pairing of Tyson McGuffin and Brendon Long (who stepped in for an injured McGuffin at MLP Daytona) – will they find some chemistry?
Watch all the action Wednesday-Saturday this week via PPA TV on YouTube and tennischannel.com.