Resides: Austin, TX
Turned Pro: 2018
Birthday: June 15, 1993
Age: 29
Height: 5′ 11″
Plays: Right-Handed
Paddle: Electrum Model E
Meet
Collin Johns
Collin Johns began playing pickleball in the spring of 2018 and made his debut at his first major pickleball tournament at the 2019 US Open, where he made the semifinals in Men's Pro Singles. Over the course of the following year, he quickly established himself as one of the top players in the game in men's singles and doubles, climbing to Top 10 in both divisions. He is the regular doubles partner of his younger brother, Ben Johns, with their partnership yielding 27 professional titles to date. With the most notable titles being back to back US Open crowns in 2021 and 2022 and the USAP National Championships in 2022.
Johns attributes his success to his background in tennis, table tennis, and baseball, and the tutelage he received from his younger brother, Ben. His favorite shots are his reset block and forehand dink, which he adapted from his previous experiences in other racquet sports. Johns appreciates what he calls "the uniquely unsolved nature of the technique and strategy that is currently evolving in pickleball" and enjoys experimenting with new shots by borrowing elements of other sports.
Johns is sponsored by Electrum Pickleball and the Professional Pickleball Registry.
Johns grew up in Laytonsville, MD and is the eldest of seven siblings (five sisters and one brother). Prior to pickleball, he competed at the professional level in tennis for five years, attaining a career-high ATP ranking of #978 in singles and #939 in doubles. Following professional tennis, he coached junior high performance and collegiate tennis for Florida Gulf Coast University. As the team's assistant coach, Johns helped guide the Eagles to the 2019 Atlantic Sun Conference division title.
From May 2019–December 2021, Johns was the full-time Head Racquets Professional at Baltimore Country Club, where he coached tennis, pickleball, and platform tennis. In 2022, Johns moved to the Austin Pickle Ranch in Austin, TX, where he is devoting his energies to training professionally. Collin serves on the Professional Pickleball Registry Board of Directors and contributes to PPR as a coach developer and columnist. He certifies professionals around the country, and his work has been featured in publications such as Pickleball Magazine and the PPR Symposium. In addition to traveling the U.S. as a pro athlete, Johns is the co-owner and founder of Pickleball 360 (an instructional video subscription service). Off-court, he enjoys reading, writing, chess, and table tennis.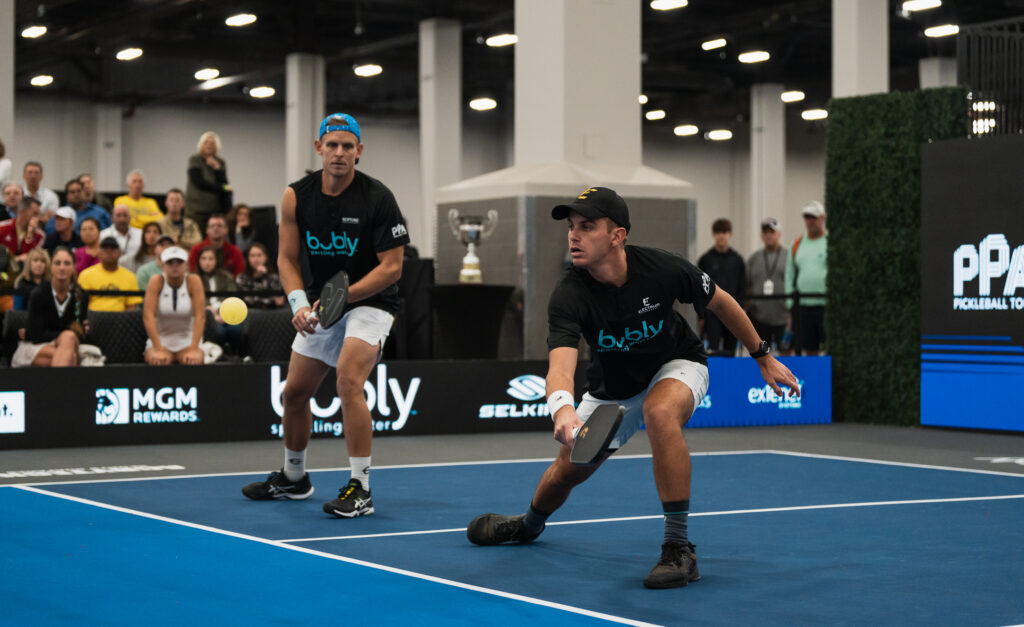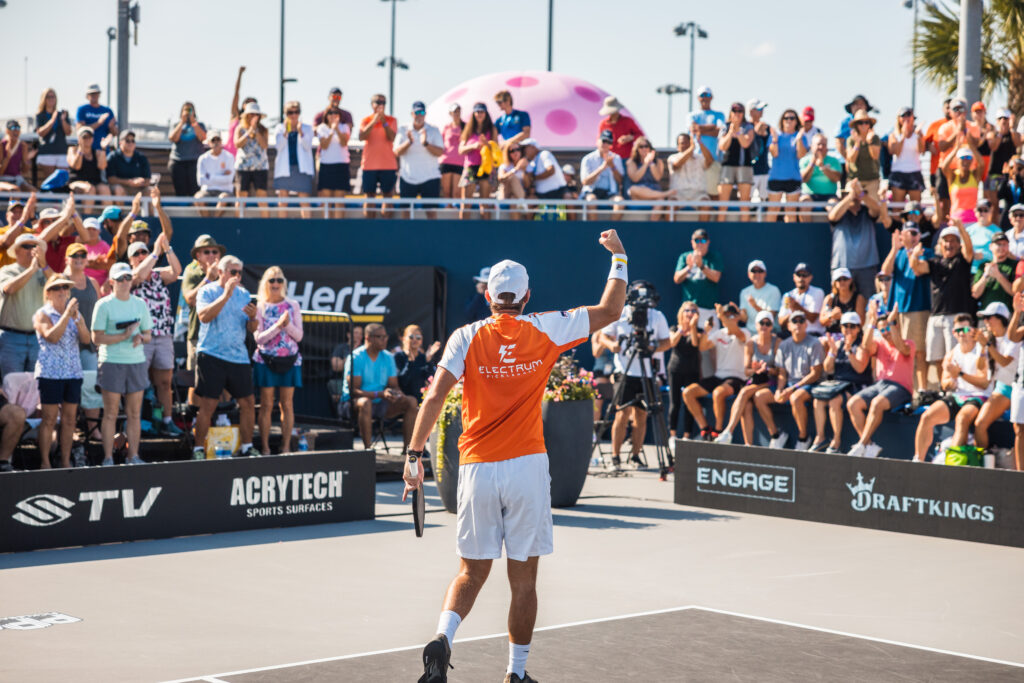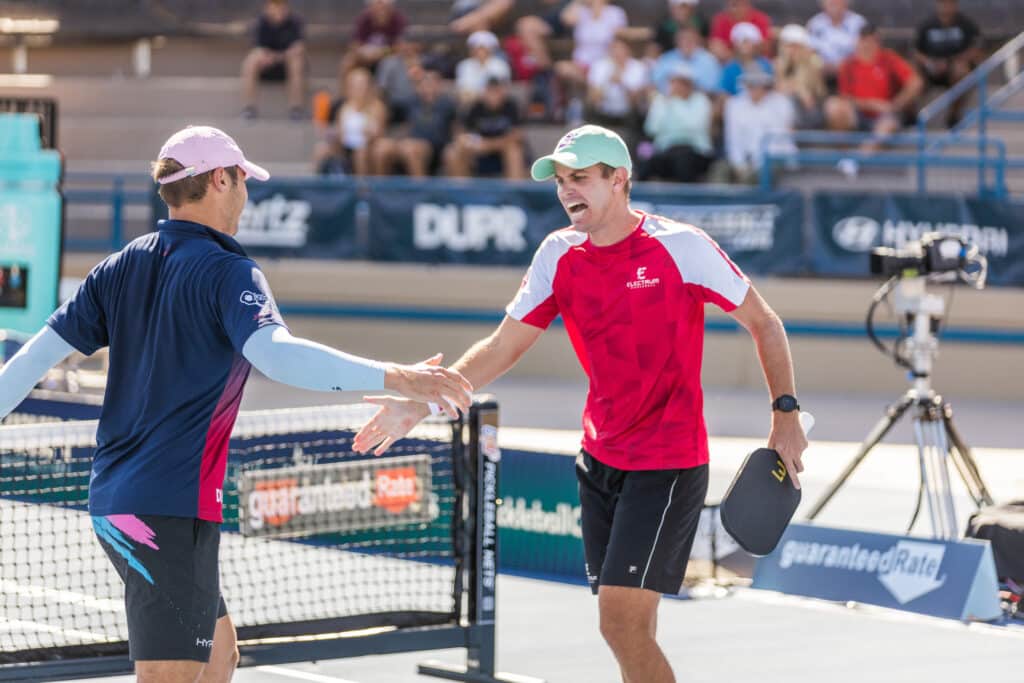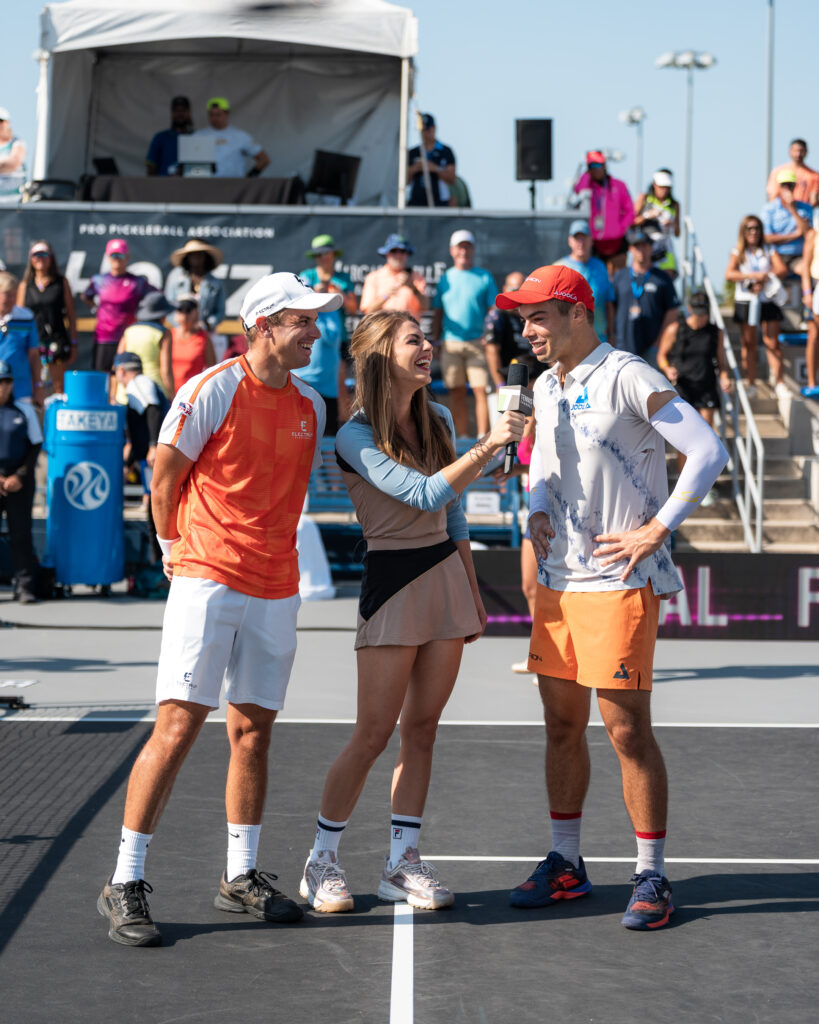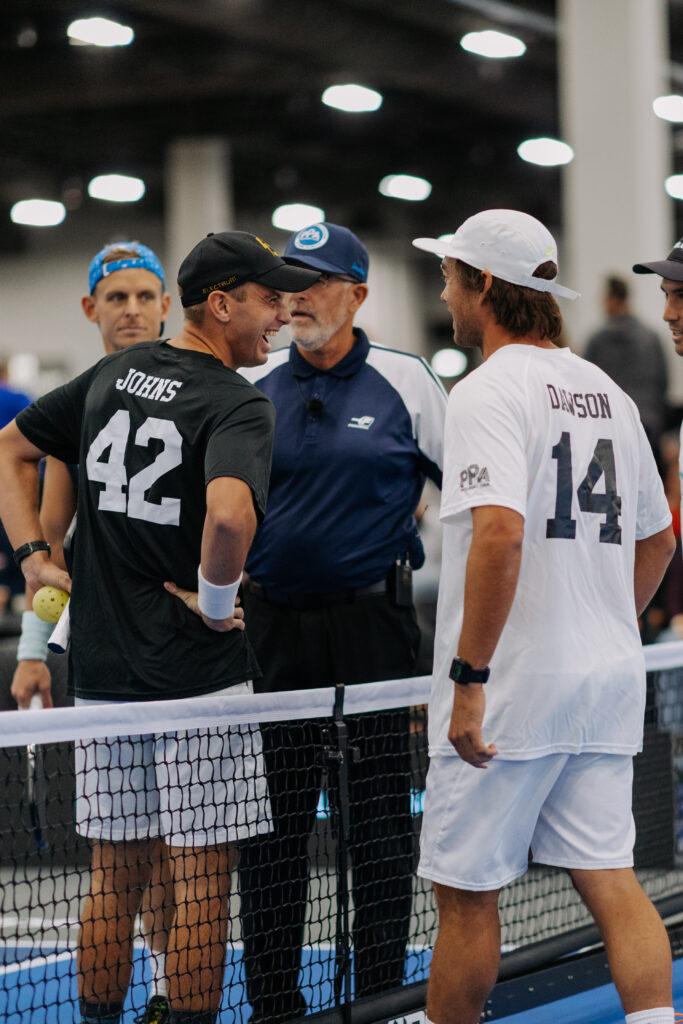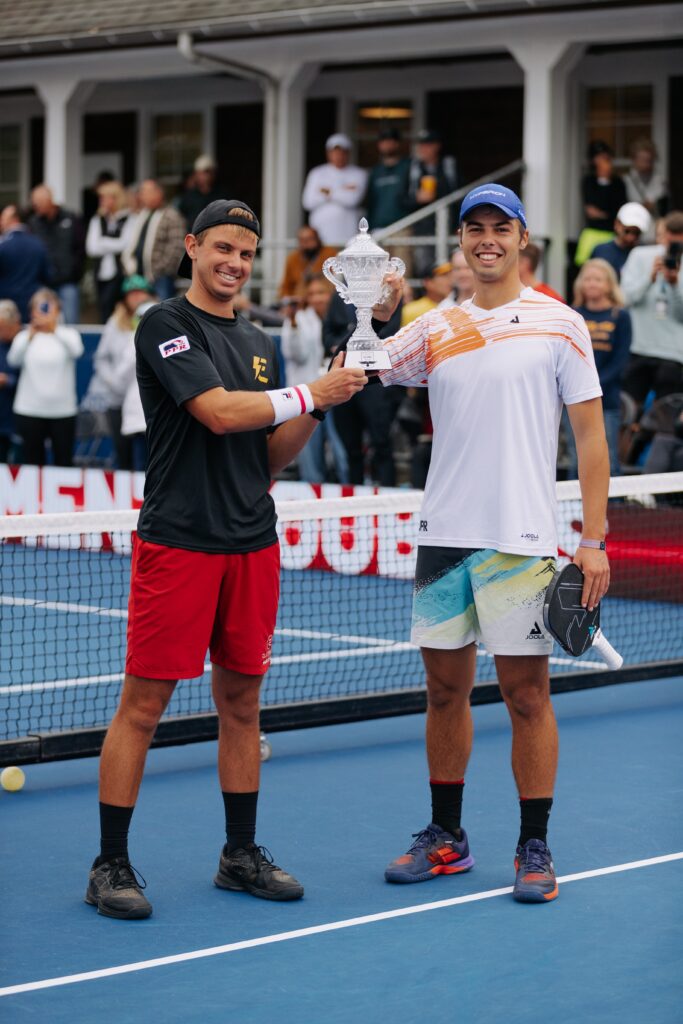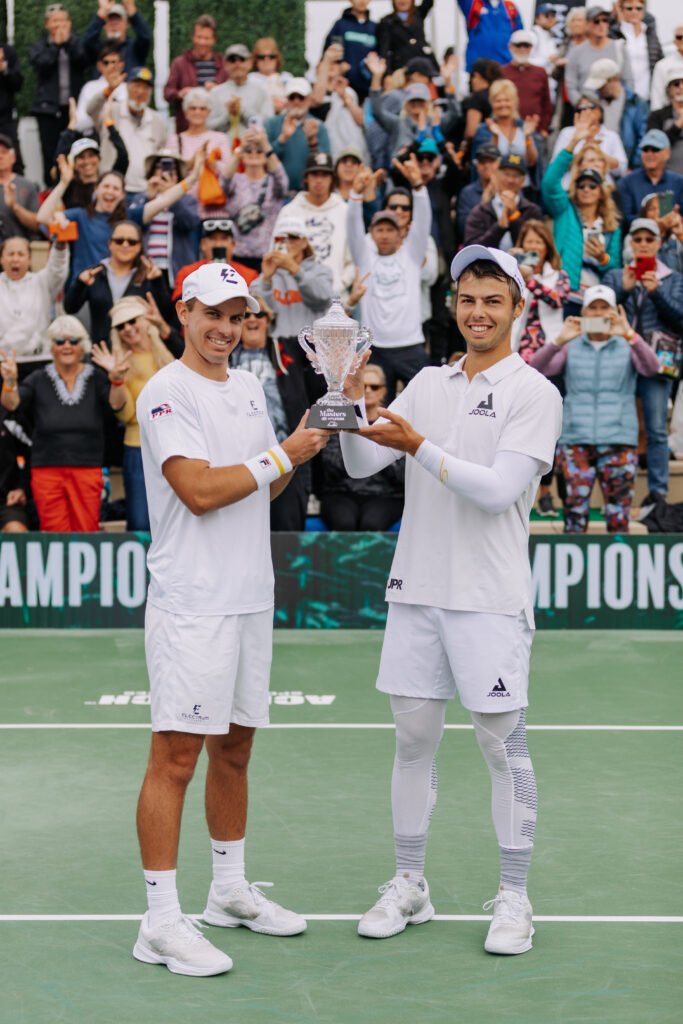 Watch Collin's Past Matches
See Collin Johns in Action