Drink Up These Pickle-Flavored Cocktails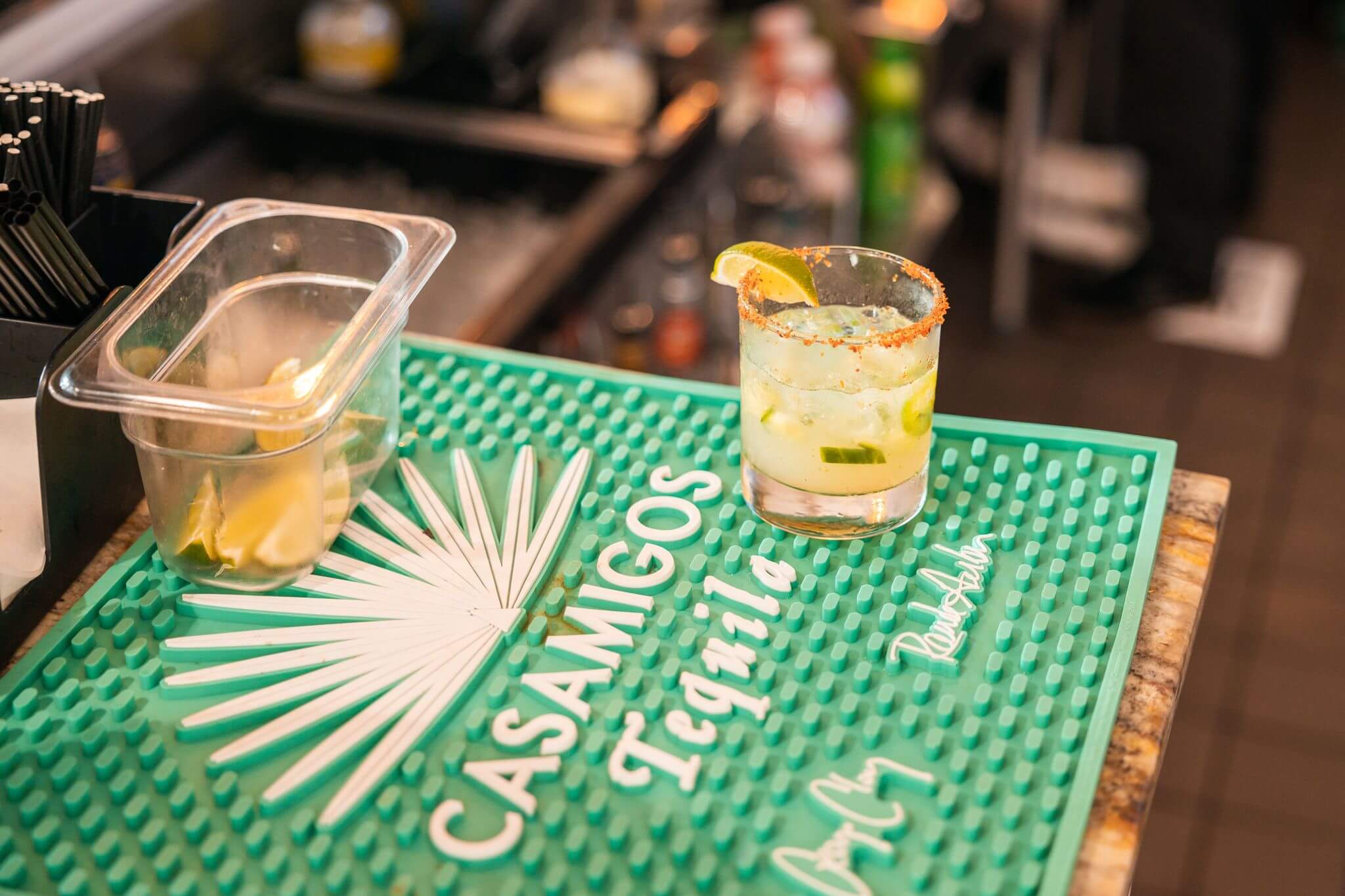 OK, it's hot. We're in the middle of the summer, and it's time for a refresher.
Something different, maybe? Try these pickle-flavored cocktails. They're perfect for the pickleball enthusiast and for cooling off between games.
And without a lot of sugar, you won't get that nasty hangover, which means you're back on the court even faster.
Dill Pickle Martini
Nothing classier than a martini, right? Not sure how well it would go over court-side, but why not?
Prep time: 5 min (serves 2)
2 cups ice
4.5 ounces vodka
1.5 ounces dill pickle juice
2 dill pickle spears
Put the ice in a cocktail shaker and pour in vodka and pickle juice. Cover and shake for 20 seconds. Strain into martini glasses and garnish with a pickle spear
Serve it up! 0-0-2.
Pickleback Cocktail
This drink is savory and tangy and not sweet. It's perfect for those who like to sip and like pickle flavor.
Prep time: 10 min (serves 2)
5 ounces whiskey or bourbon
3 ounces dill pickle brine
1.5 ounces lime juice
1 ounce simple syrup (equal parts water and sugar cooked together until dissolved and cooled)
Pickle slices and fresh dill for garnish
Stir the whiskey or bourbon, pickle brine, lime juice and simple syrup in a glass until combined.
Fill two cocktail glasses with ice and pour the cocktail into prepared glasses. Garnish with dill pickle slices and fresh dill.
Dill Pickle Michelada
This drink is savory with a bit of sweetness to it, also. You'll get a lot of flavors and the salt on the rim of the glass gives it a unique punch.
Prep time: 5 min (serves 2)
12 ounces light beer
12 ounces tomato juice
2 tablespoons dill pickle juice
1 tablespoon Worcestershire
3 teaspoons Tabasco or similar hot sauce
1 sprig of chopped, fresh dill
1 teaspoon cracked black pepper
2 teaspoon tajin
2 teaspoon chili powder
Sea salt to cover the rim of the glasses
Lime wedges
On a small plate, add enough salt to cover the bottom. Add the tajin, and chili powder and mix together.
Run a lime wedge around the rim of two glasses, then dip each into the salt mixture, rotating and rolling to evenly coat.
Fill glasses with ice.
Divide tomato juice, Worcestershire, lime juice, pickle juice, hot sauce, black pepper and dill between the two glasses and pour the beer on top.
Garnish with a lime wheel, dill and a pickle spear. Add more pepper or hot sauce to spice things up.