Ben by the numbers: Notable matches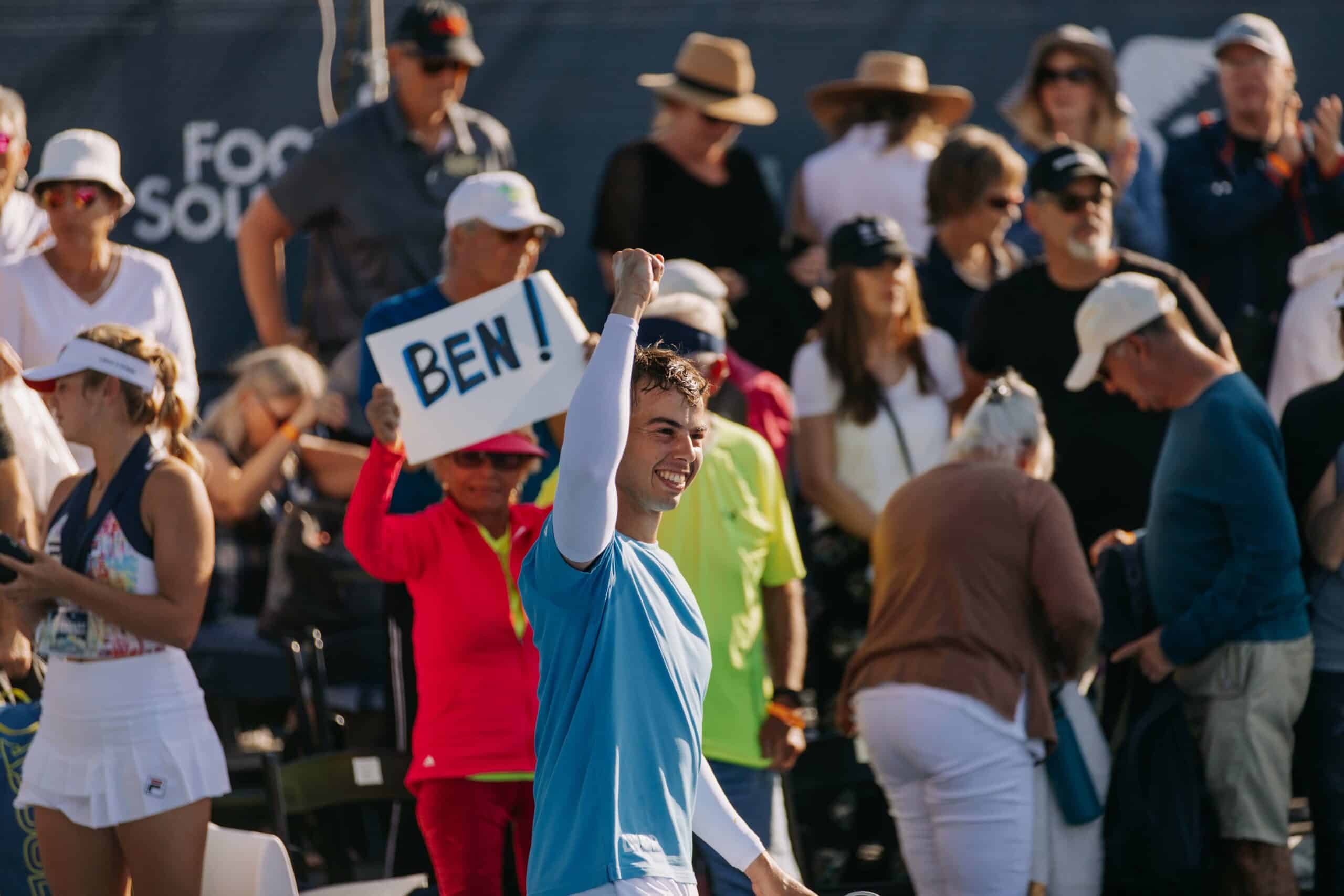 Ben Johns is approaching his 100th gold medal on the PPA Tour.
Last week, we looked at some of the stats surrounding the game's most prolific winner. Check it out here: 
This week, take a look at some of his most-notable matches.
First win on the PPA Tour
Feb. 13, 2020 – At the PPA Mesa Grand Slam Qualifier, Johns didn't just win his first gold, he won his first three. He earned the singles title with a victory over Tyson McGuffin, then paired with Simone Jardim for the mixed title and with Matt Wright for the men's title, beating brother Collin and his partner Adam Stone in the final.
First gold with Collin
Feb. 16, 2021 – At the PPA Arizona Grand Slam Qualifier, the Johns brothers won gold for the first time, beating Jay Devilliers and Pat Smith.
Double decade
Oct. 20, 2022 – At the n2grate DC Open, Johns ran his record to 20-0 in gold medal singles matches. He beat Jay Devilliers in the final. And while he hadn't won every tournament, Johns was perfect when he was in a title match.
The streak would end the next tournament when he lost to McGuffin in the final of the Texas Open.
Ben and ALW dominate
Jan. 25, 2022 – At the Carvana Desert Ridge Open, Johns and Waters won their first title together, beating Jay Devilliers and Jessie Irvine in the final. It was the first of their 22 mixed gold medals the two have won together. The two have never lost a gold medal match.
Ben and Matt together again
This week at the Vulcan Tournament of Champions in Kansas City, Johns will reunite with Matt Wright – the first men's doubles partner he went gold with.
Wright and Johns won seven gold medals together before Johns paired up exclusively with brother Collin. The two are playing together this week while Collin is recovering from an achilles injury.