Resides: Auburn, AL
Turned Pro: 2020
Birthday: June 23, 1994
Age: 28
Height: 6′ 2″
Plays: Left-Handed
Meet Rafa Hewett
Rafa Hewett is the one of the most vocal, determined, and motivated Professional Pickleball Players on the tour. His dedication to the sport and his willingness to never back down from any competition proves his inspiring spirit. Hewett has been making waves in the professional scene, with success and podium finishes in the 3 years he has been playing pickleball at the professional level. His achievements in Pickleball include, but are not limited to; 2x MLP Champion, 4x MLP Finalist, PPA Atlanta Open Silver in Men's Pro Singles, Gold in both Mixed and Men's Doubles at APP Alabama Classic, several bronze medals in all pro events, also finishing in 5th backdraw champ on multiple occasions. His determination to never walk away from an opponent or give up on a point is what keeps his fans coming back for more.
Born in Bradenton, Florida, Rafa was a natural born athlete. He attended Bollettieri Tennis
Academy and competed at a high level, even defeating players closer to age 18 as a mere
eleven year old. Throughout his childhood and teenage years Hewett's main focus was tennis, yet he also played basketball and ran cross country. In 2012, Rafa held the title of #1 in the
State of Idaho and Top 10 in the Pacific NorthWest for Juniors Tennis. Hewett played 4 years of collegiate tennis at Point University in West Point, Georgia as the team captain of the tennis
team. He helped lead his collegiate team to Nationals in his career there. Shortly after graduating from college in 2018 and receiving his degree in Business Administration, Rafa and his wife decided to move to Idaho, where Rafa's family own a cattle ranch and Rivaura Winery. Intending to work alongside his grandad, Papa Ron, he worked for 1 year and then picked up pickleball. His very first pickleball paddle was a birthday gift from his Grandma Pepsi, as she thought he would really enjoy learning a new sport. He quickly picked it up and decided to enter in a small tournament in Spokane, Washington, where he won his first gold in Pro Men's Singles. Pickleball was an obsession after the first win and he was determined to jump on the train to see where it could lead. By the end of 2019 Rafa was traveling on professional tours, gaining a fanbase, all while working 60+ hours on the Hewett Ranch, and also countless hours in the vineyard. After a period of juggling ranching and pickleball, Hewett was faced with a difficult decision. After careful thought, Rafa decided to go full pickleball and leave the family's ranch. He and his family relocated to Coeur d'Alene, Idaho to train with Tyson McGuffin and focus on pickleball full time. Prior to the move, Rafa was driving 2+ hours to CDA each weeknd to train and drill with Tyson, so the move allowed Rafa to gain a steady groove.
After 4 months, Hewett landed his job at Moore's Mill Club in Auburn, Alabama as the Director of Pickleball. Hewett and his family traveled across the country once again in June of 2021. As Director of Pickleball at Moore's MIll Country Club, Hewett has developed a Junior Pickleball Academy that is continuously growing each week. He is focused on the next generation and believes the sport of pickleball will continue to grow if we begin pouring into the younger generation now. While Hewett developed many programs to include Cardio Pickleball, clinics, classes and leagues. Pickleball has grown so much in the South region where Rafa teaches and he hopes to expand his programming in the future. Not only is Hewett a coach, he is the "Pickleball Dad" as a father and husband. His wife, Broolkyn, and his 2 girls, Chaelyn and Peaches, and son Mills are frequently traveling the tour alongside him. Hewett loves to have his family cheering him on out on tour and especially during MLP. Brooklyn is most definitely his loudest fan while his kids keep him busy off the court; you can almost always count on seeing him with a baby on his hip in between matches if his family is around. Hewett is sponsored by Adidas, Day One Beverages, Rivaura Winery, Knockaround, KITCH, Moore's Mill Club.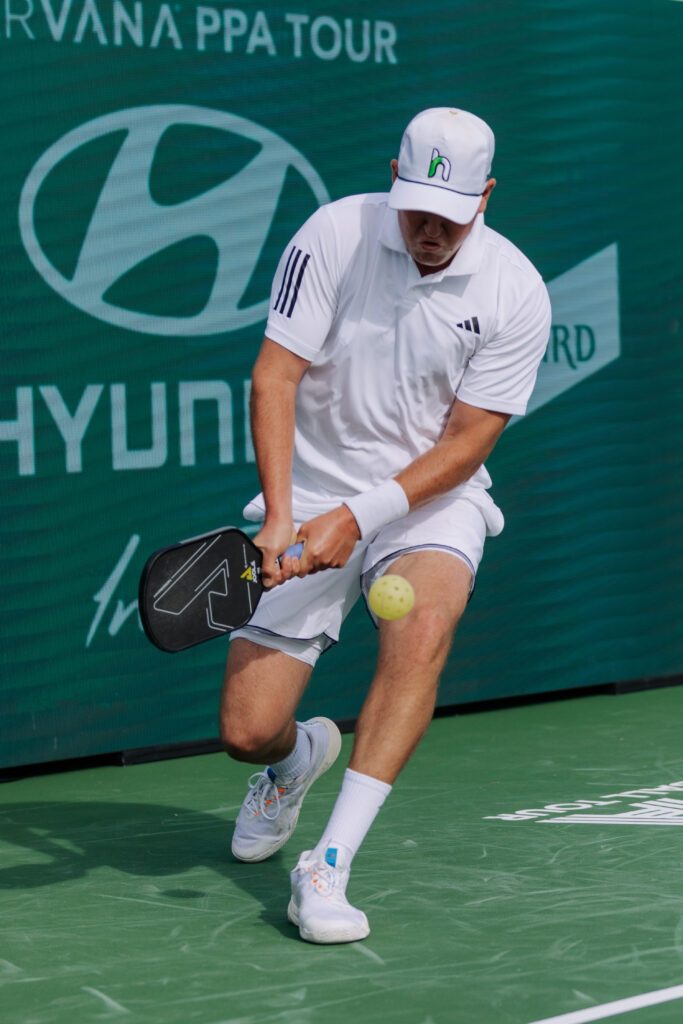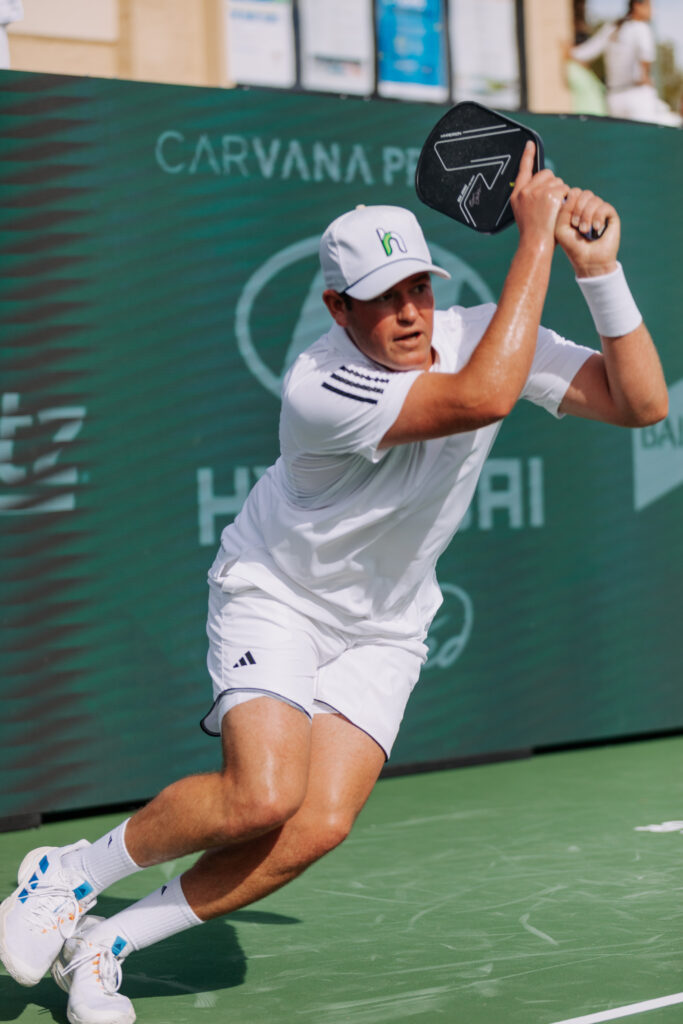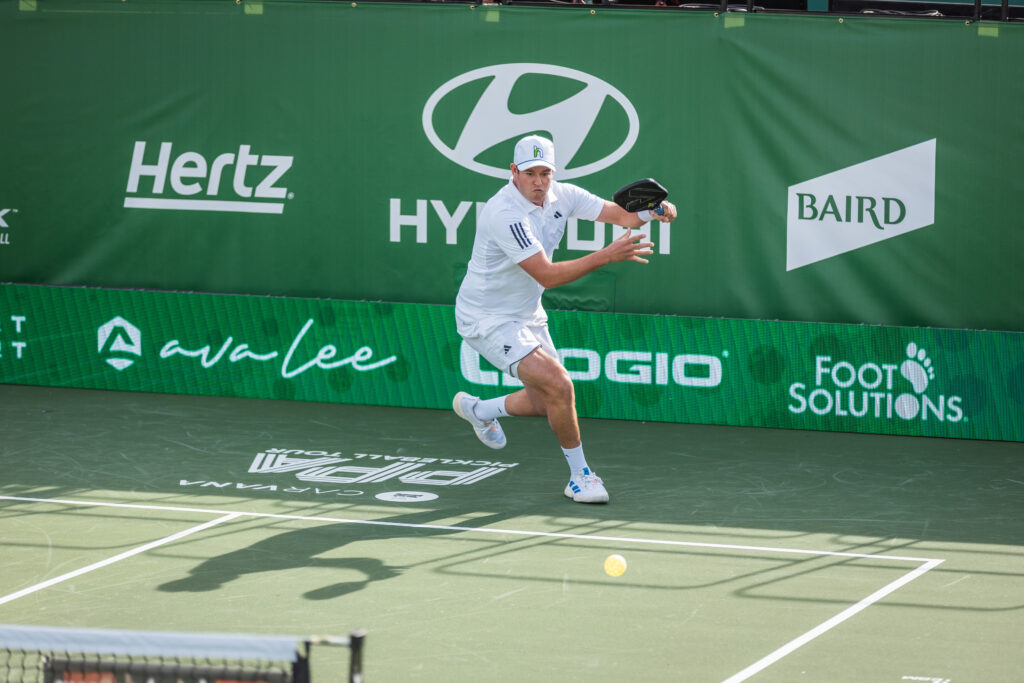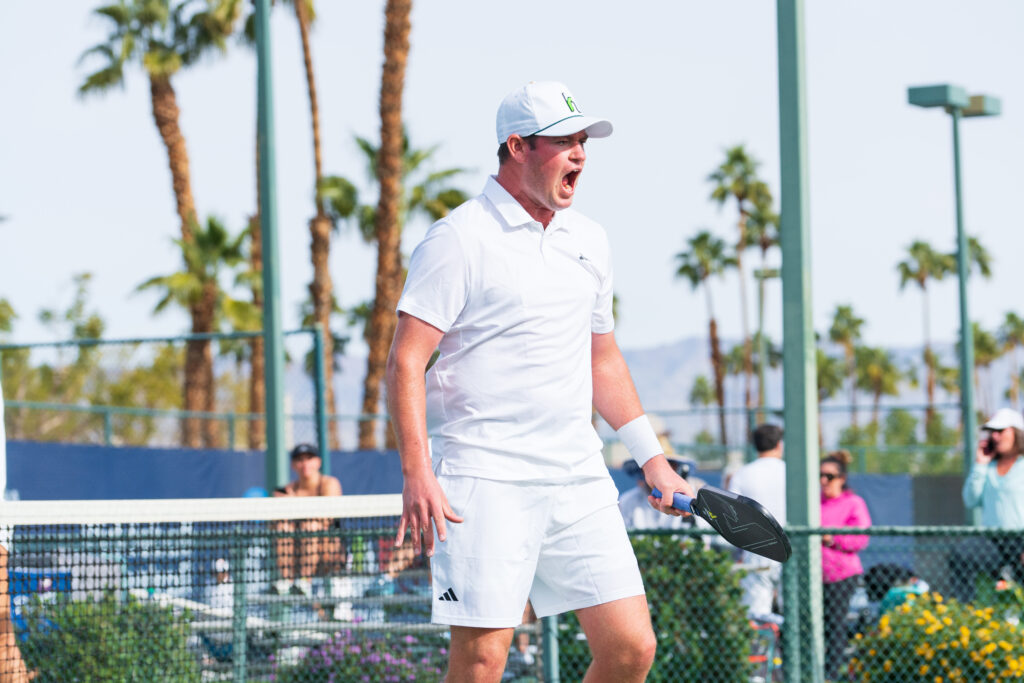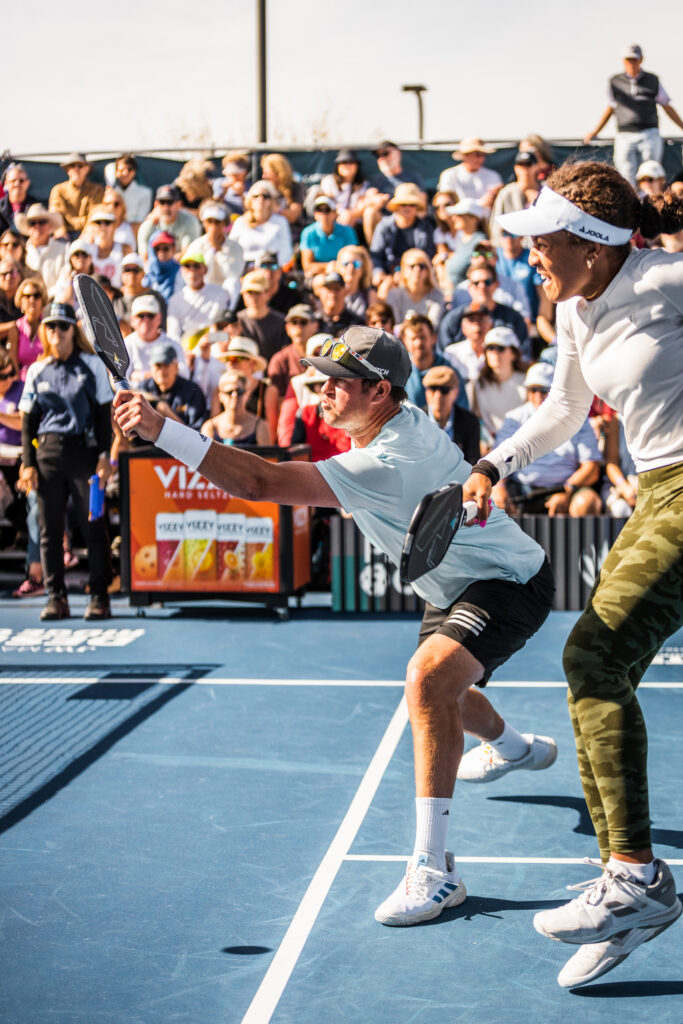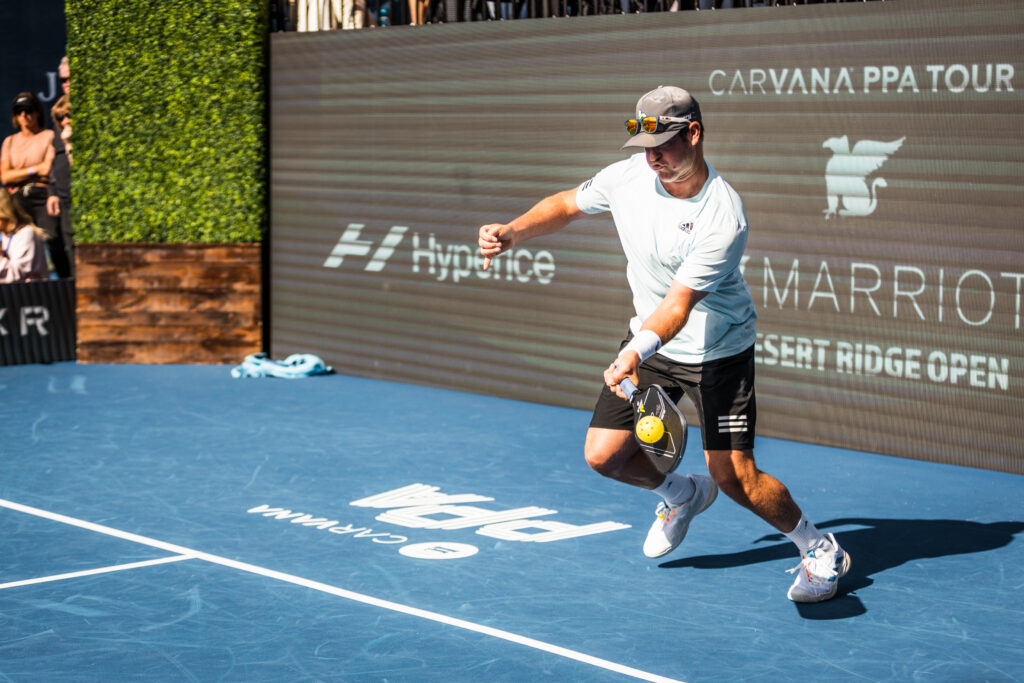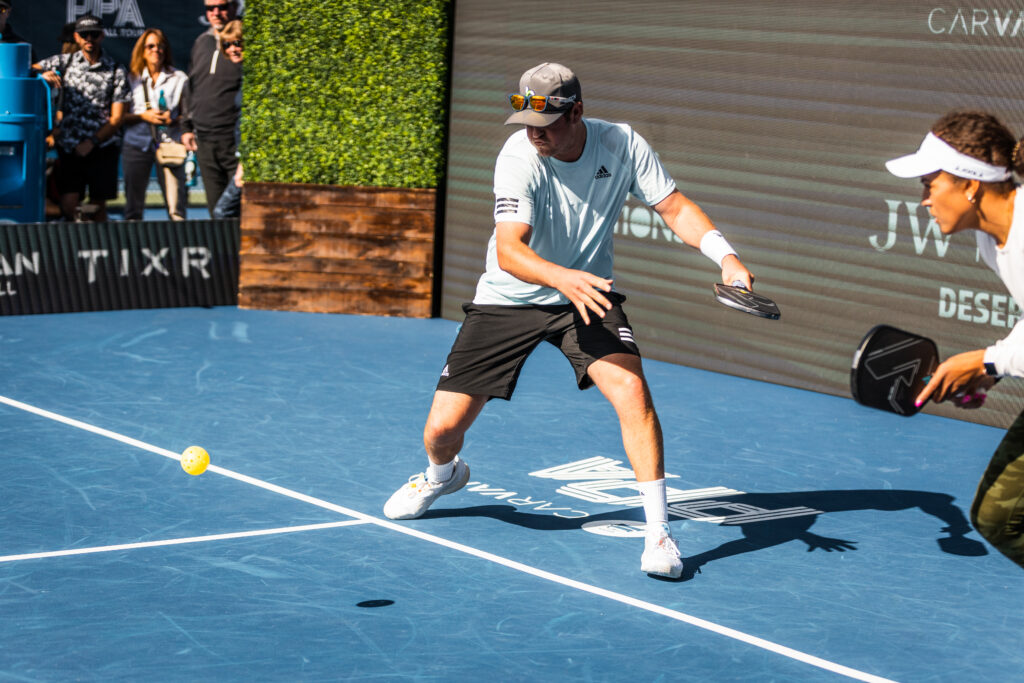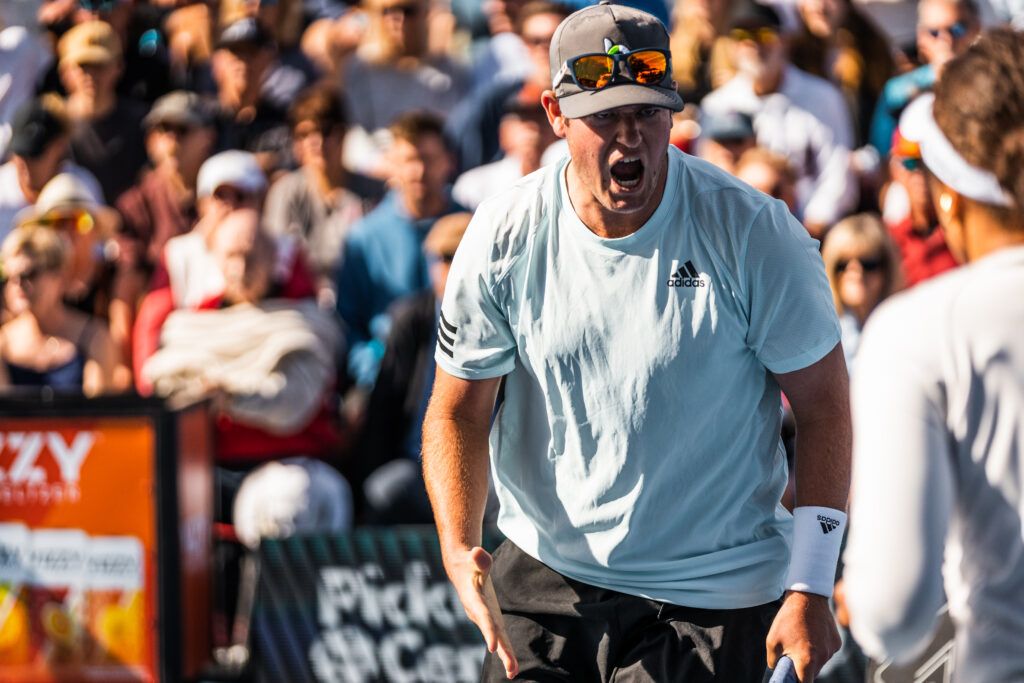 Watch Rafa's Past Matches
See Rafa Hewett in Action